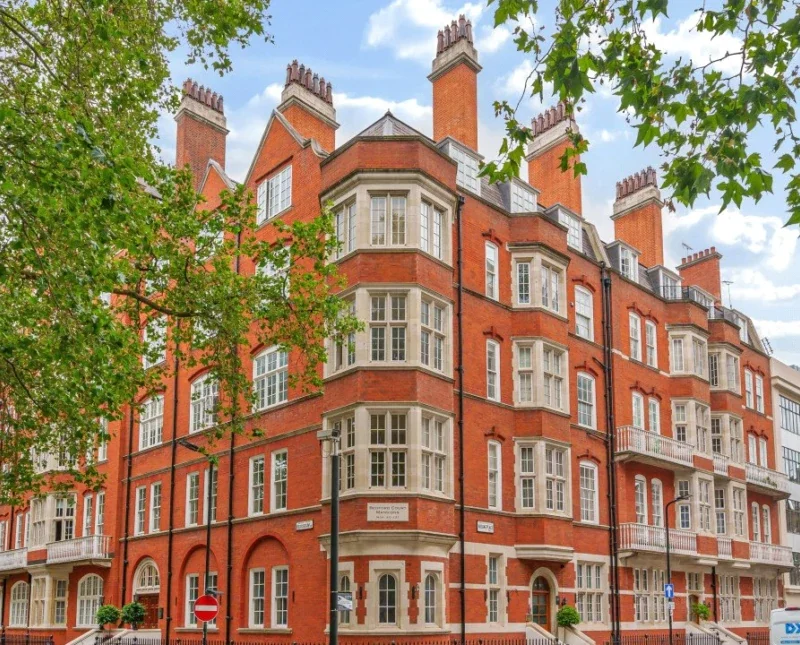 Getting to know central London: a guide for new residents
As a new resident of this bustling global city, you may feel overwhelmed navigating your new home. But don't worry – London's diverse neighbourhoods each have their own unique charm and character to explore, and the area is famous for being well connected.
The historic centre of London is the perfect place to begin your journey of discovery as a new resident in this world-class capital. This guide will cover the top neighbourhoods in this area of the capital, from the iconic sights and places to visit to helpful transport tips to get you oriented quickly.
Finding a property in central London
Central London offers a wide variety of housing options to suit different needs and budgets. If you're looking for luxury apartments to buy in London, prime central London locations like Fitzrovia, Bloomsbury and Marylebone are the perfect choice. Expect to find period buildings coupled with trendy new developments here, surrounded by spectacular attractions that make these neighbourhoods highly desirable.
For modern flats to rent, London provides a great selection of furnished flats and houses. Prices can vary but properties in the heart of the capital tend to come and go quickly, so it pays to be prepared to move quickly if you're considering renting. Whether buying or renting, give yourself time to find the ideal central London home to launch your new life abroad. Chat with locals to get insights on the best areas that fit your lifestyle and budget, or speak with local agents who know the best locations to suit you.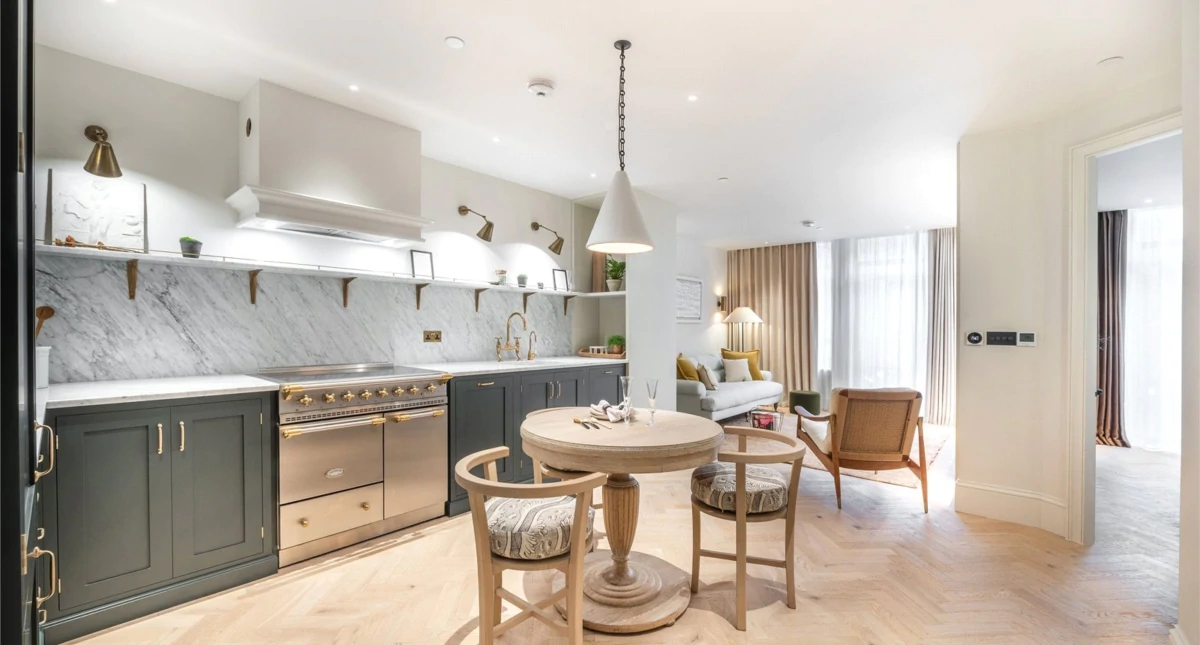 Key neighbourhoods in central London
Central London is comprised of distinct districts, each with their own vibe. Here are some of the top locations to explore to soak up the best of London's culture, dining, entertainment and more.
Fitzrovia – Nestled east of Marylebone, Fitzrovia enchants with its literary heritage and vibrant Charlotte Street brimming with cafes, boutiques, wine bars and gastropubs. Take a stroll to uncover this area's hidden alleys, charming mews and historic townhouses. View this luxurious boutique 2 bedroom apartment for sale now in Fitzrovia.
Soho – Iconic as London's bustling hub of theatre and entertainment with jazz bars, clubs, record stores, comedy clubs and late-night neon-lit streets. Don't miss stylish Greek Street or quirky Carnaby Street for shopping.
Covent Garden – Synonymous with street performers, beautiful covered market halls and charming side streets like Neal's Yard lined with boutiques, wine bars and cafes. It's a fashionable and atmospheric neighbourhood.
Bloomsbury – Make a literary pilgrimage to Bloomsbury, with its immaculate garden squares and intellectual vibe defined by the British Museum, Charles Dickens Museum, universities and bookstores. View this fabulous Bloomsbury penthouse for sale with south facing private rooftop garden.
Marylebone – Anchored by bustling Marylebone High Street of chic indie shops, antique stores and gourmet food halls. Regent's Park offers rose gardens while Madame Tussaud's houses famous wax figures.
Mayfair – This upscale area borders Hyde Park with stately 5-star hotels, exclusive designer boutiques, art galleries and Michelin-starred restaurants helmed by celebrity chefs. Take in the luxury along Bond Street or picnic in Berkeley Square.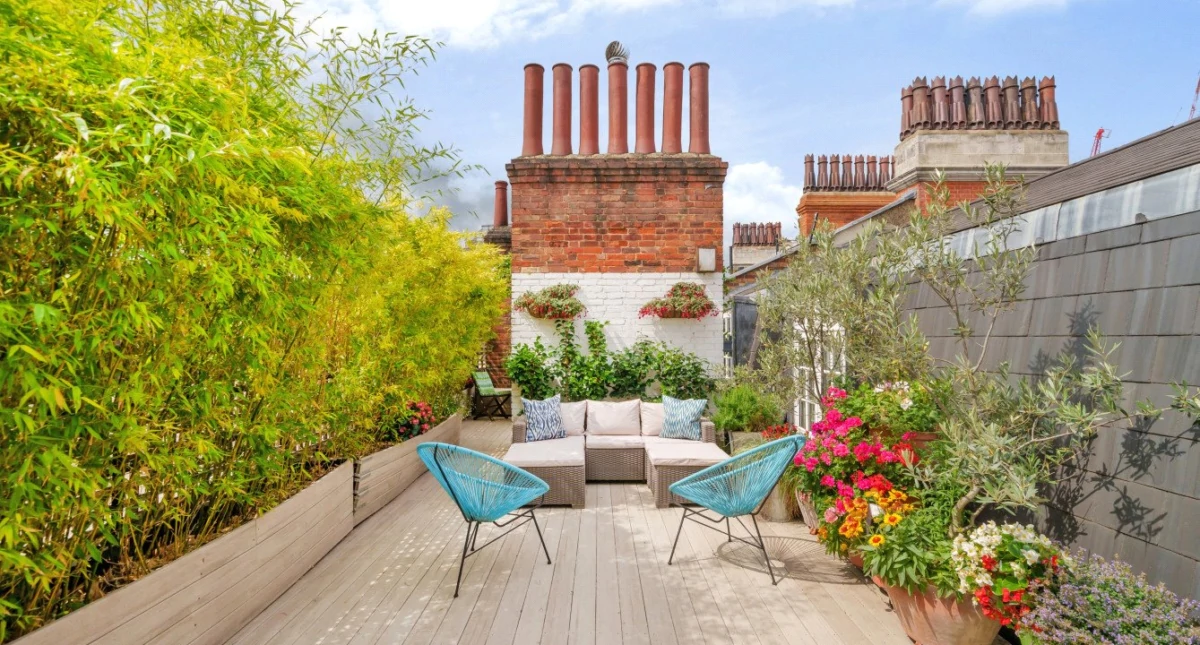 Top sights and attractions
With endless things to see and do, central London offers enough attractions and landmarks to keep you busy for weeks! For those new to the area, these are some of the top attractions to visit.
With its abundance of world-class museums, royal palaces, theatres, markets and modern landmarks, central London offers endless possibilities for sightseeing. Start your explorations with a visit to Westminster Abbey, the imposing Gothic church that has been the site of royal weddings, coronations and burials since 1066.
Marvel at the soaring architecture and jumbled monuments inside, then stroll through the peaceful cloisters. Next, you're not a London resident until you've strolled by Buckingham Palace or spent your lunchbreak wandering the impressive British Museum.
For a panoramic view across London's skyline, hop aboard The London Eye, a giant 443-foot tall Ferris wheel on the Southbank. On a clear day, you'll spot landmarks like Big Ben and St Paul's on your 30-minute ride. Or immerse yourself in modern art inside the Tate Modern gallery, housed in a converted power station overlooking the Thames.
And when evening arrives, the curtain goes up on musicals, dramas and comedies performed in the West End's theatre district. With this collection of royal, artistic and cultural attractions, central London promises endless inspiration for its residents.
Getting around the city
When it comes to getting around the lively neighbourhoods of central London, public transportation reigns supreme. The London Underground is the fastest and easiest way to crisscross between central London destinations. The key Tube stations located right in the heart of the action include Leicester Square, Westminster, Covent Garden and Piccadilly Circus.
With over 700 routes servicing central neighbourhoods, London buses and an extensive taxi network provide great above-ground options. So, between the extensive transport options, you'll have all of central London and beyond at your fingertips.
With its world-famous sights, vibrant neighbourhoods, friendly communities and wealth of entertainment options, central London offers endless possibilities to enjoy. It's no wonder that so many people choose to call this area of the capital home every year. If you want to join them, why not get in touch with us for help and guidance in finding your perfect London home?