Property Services for Landlords
We appreciate that every client has a choice and we are fully aware that in a competitive marketplace our business really needs to over deliver so that we continue to be the agent of choice in London's West End. Through our experience gained over many years, we continue to refine our service offering to ensure that our customers receive the most effective and comprehensive solutions to their requirements, delivered in a personal and friendly way. Our aim is to take the strain out of owning an investment property. We encourage owners to hand over anything that is time-consuming or may be out of their sphere of knowledge, leaving it in our capable hands.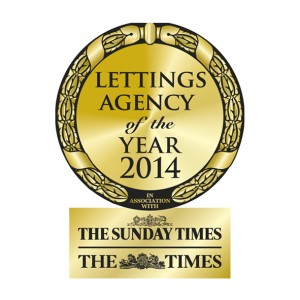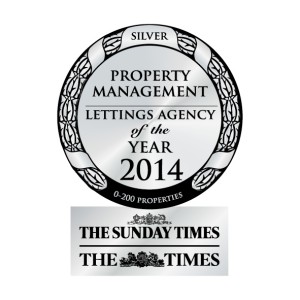 Landlord Services London
We are proud to have been nationally awarded The Times and The Sunday Times Marketing Award 2013 and Property Management Award 2014 in recognition of the exceptional service we provide. At Hudsons, this pursuit of excellence never ends.
When you entrust Hudsons with the letting and management of your property you can rely on our professionalism and a tailored marketing package to showcase your property in its best light and to the right audience. This means we can achieve the best rent from the most suitable tenant. Above all, we want to build trust-based relationship with you as quickly as possible so you know that we will look after your best interests and your investment property as if it were our own.
When you choose Hudsons our team will provide a tailor- made, highly focused marketing campaign including:
Professional photography and floor plans
We use professional photographers for each of our listings to ensure that your property is showcased looking its very best.
Advice on presentation and legislation for landlords
Sometimes just the smallest tweak can be the difference to achieve a premium rent and attract a top quality tenant. We shall be pleased to advise you on any improvements or changes that would make your property more desirable to prospective tenants including suggestions about suitable and appropriate furniture. We will also be pleased to advise as to your responsibilities under the law in such matters as gas and electricity safety checks and furniture fire retardation. There are many laws and legislation that must be complied with, so you can expect us to be thorough.
Dedicated Software System
Our industry leading and award winning marketing and property management software system allows immediate matching of properties with prospective tenants. This way, we can not only reach live tenants but historic applicants too who may be ready to move but had not started the process yet.
Online Presence
Your property will feature on Hudsons' new dedicated website www.hudsonsproperty.com and also on major web portals including Rightmove and Onthemarket.com. Hudsons utilise a specialist company to ensure we are appearing high on the Google rankings and we conduct campaigns via various social media platforms such as Facebook, Instagram and LinkedIn.
Publication Advertising
In addition to the prominence of internet based marketing we still believe that print has a place in any marketing campaign. That's why we place feature advertisements in a variety of publications including London Property, The Evening Standard's Homes and Property, In and Around Covent Garden Magazine and our own quarterly magazine Central Lite.
PR
We retain the services of a top West End PR company to allow specialised marketing exposure where required and maximise the profile of our clients' properties. We also utilise social media to widen and deepen our reach as customer habits around searching and finding property evolve all the time.
Accompanied viewings
We accompany all prospective tenants' viewings. Where possible, we always try to get to the property beforehand to ensure it is showing at its best, while leaving the property secured after each appointment. Feedback gained during viewings is the most honest and relevant so we feed this back to you to help you build a more instant picture of how the marketing of your investment property is going.
Feedback during marketing
We understand that effective communication during the marketing process is vital for all concerned. Our landlords receive feedback after tenant viewings as well as at least twice weekly updates on our marketing progress.
Pre Tenancy Negotiations
We will conduct all negotiations with prospective tenants on your behalf and make sure that you receive a comprehensive profile of any interested party. Our prime goal is always to present you with the most suitable tenant at the best possible price and favourable terms. This will include advising you on the best time to agree to break clauses when the market is at its most buoyant.
We offer a choice of three levels of services for landlords
Let only
This service applies to landlords who wish to let their property but are willing to undertake their own day-to-day management of the tenancy during its duration.
Under this arrangement, we offer our full marketing package including arrangement of an EPC for your property and handle all negotiations between you and prospective tenants. We shall arrange referencing where applicable, provide and complete the chosen form of tenancy agreement, arrange for an inventory and pre-tenancy cleaning, help arrange for electrical and gas safety inspections where required and register and hold the tenancy deposit if requested.
Let and Rent Collection
This service comprises the full letting service plus rent collection when due and paying it across to you. You will also receive a statement showing monies collected and undertake to address any arrears with the tenant in the unlikely event that this situation should arise.
Let and Full Management
Our most comprehensive property landlord services in London are very popular with landlords who reside outside the capital or overseas, and with those who just do not have the time or knowledge to deal with repairs and problems that may occur during a tenancy. After we have completed the successful marketing of your property and the tenancy has begun, our expert property management team take over, providing you with complete peace of mind that your property is being conscientiously cared for as if it was their own. You will be provided with updates, rent statements and a property check report halfway through the tenancy.
The following services are included within our Property Management Service
24-Hour Call Out Service. Should an emergency occur at your property, we can provide a prompt out-of-hours response to resolve the issue without delay.
Regular Clear Statements. You will receive a full statement every time we pass collected rental monies to you showing any agreed deductions.
Annual Rent Review and Property Valuation Appraisal. Each year we offer a comprehensive update on market conditions and the rental value of your property as well as a current appraisal of the sales market value.
Annual Safety Tests. If your property requires an updated gas or electricity safety inspection and certification we shall arrange this for you.
Deposit Claim Negotiation. This is a particularly important part of our management service. Upon the conclusion of the tenancy, we shall report to you on our recommendations for any proposed deposit deductions and negotiate with the tenant to make sure that you receive fair compensation for any losses to your property at the end of a tenancy. On the rare occasions that an agreement cannot be reached, we shall refer the dispute on your behalf to the TDS for adjudication and final resolution.
Property Management During Void Periods. Part of our service can include (at extra cost) the management of your property whilst it is vacant between tenancies.
Tenancy Renewals. On your behalf, we shall negotiate the best rent possible for any extended or renewed tenancy terms and draw up the necessary paperwork.
General Maintenance and Repairs. As and when repairs and maintenance are required, we shall arrange and oversee any works undertaken. We can also arrange and manage major refurbishment projects where required. Please contact our office for further details.
Service Charge Payment. Should your property be liable for Service Charge or Ground Rent Payments, we shall administer the payment on your behalf.
Furniture Provision and Interior Design. Should you require interior design advice or new furnishings for your property, we can arrange and source these items through a choice of specialist providers, often at very short notice.
Vetting and Overseeing Contractors. We only use approved and appropriately insured contractors that we have personally vetted and for whom we have agreed working practices and fair charges.
Twice Yearly Property Inspections. Our property manager will inspect your property every six months (or more frequently by prior arrangement) and send you a report. This allows us to detect any issues or problems early that might not have been reported to us by the current tenants. It also helps you to have peace of mind that your property is well looked after.
Obtaining Consents. Where required by a freeholder or managing agent, we shall obtain on your behalf the requisite consents to formalise acceptance of the tenancy and satisfy the head lease condition.
Overseas Landlords Tax Liability and Landlord Tax Returns. Hudsons will ensure that the tax requirements for overseas-based landlords are complied with, and supply annual information so that completing your tax return is straightforward. We can also offer a Tax Return service for landlords' end-of-year self-assessment submission at an additional cost. Please contact us for more details.
Our experience working with Hudsons was excellent. From our first meeting to completion (which was unusually swift!), we had a harmonious, mutually respectful relationship. We wouldn't hesitate to recommend them.
I was happy to use Hudson's as I have lived in the area for many years and so got to know the area and the companies I would wish to do business with and Hudson's was one of those companies. As they are a local company, and have been here a long time, they know the area and its specific details, it's history along with its future and character. When you're looking to sell a property there are so many factors to take into account and Hudson's did tick all the boxes as far as I was concerned. So I sat back and let them do all the promotion and selling and my flat sold quickly. I have no hesitation in recommending Hudson's to potential buyers and sellers.
Unlike any other, Margaret has been professional, transparent, and realistic, in helping me to find and buy a property. She was pivotal in the on-going transaction between me (the buyer), my solicitor and the vendor and his solicitor towards the purchase of the property. As a mediator between buyer and vendor and their solicitors, she was never intrusive but always kept everyone engaged, professionally, a very distinctive feature as most other estate agents tend to be pushy and down right rude! It is people like her who will always shine in your business given most things now can be retrieved from the internet; she has something extra to offer in ways I have described above that an internet website can never do. This survey does not accurately explain the excellent service provided by Hudson's Margaret Connerty.
In the buying, selling and letting of property in London: Covent Garden and Fitzrovia particularly, none can compare to the personal attention of Hudsons. In well over a decade, the wise guidance, knowledge and accessibility of it's founder Jonathan Hudson has been to me a constant. His loyal staff are polite and prompt in response, with Hannah Copues and Sandrine Locatelli impressively informed and helpful with regard to maintenance and lettings; keeping me in the loop at all times. In other words they inspire trust. A vital ingredient if one is unable to be on hand. As with Sherlock Holmes, Hudsons are always on the case.
We recently put a bid in on a property but were unfortunately unsuccessful, nevertheless I just wanted to write a big thank you to Margaret and to let the Principal of the Company know how great she was. Throughout the process she bent over backwards to help us, opening the property at various times and was always very knowledgeable and very helpful. She even stayed late one night beyond her finishing time at the property so we could get some measurements done. I was really impressed with her work, and when the time does come for me to buy a property, will have no hesitation in approaching Hudson's first as a result of her efforts. I am really very grateful for all her help.
I take the opportunity of this email just to let you know that Sandrine Locatelli is a great value employee in your agency. She helped me to find my first flat very quickly - and she was absolutely amazing during the last three weeks, in an emergency situation. I complain when I m not happy (French origins) - but I think it's also important to emphasize people's qualities when they're efficient. Great service is high value and she offered me great service, in complicated conditions.
I am so impressed by the property management service that Hudson's are providing me with. As it was the first time I was using a property manager for my rental investment I was nervous about who to go to. I am currently living in the US so I wanted and needed a company who were really on the ball and who made sure my tenants were always looked after, if and whenever they had a question or problem. I have come to believe that Hudson's is a highly professional property management company with a very polite and hard-working staff. I would recommend them to anyone looking for help with their rental property.
I have used many estate agents down the years and I have not always been impressed. Hudsons and Simon Bray in particular have been something else.They provided honest , informed advice and maintained excellent communications throughout. They found a buyer in a difficult market (from Singapore) and nurtured the buyer ensuring the sale went through even when things became difficult. They liaised outstandingly well with other professionals on both sides. I am immensely grateful.
It is my pleasure to recommend Hudsons as a lettings agent for any individual or company searching for the ideal location in the West End for their business situation. As a member of the Finance Committee for a church in Marylebone it was imperative for me to find new tenants for our investment property following the vacation of a long term tenant
Jon Cooper
Our Lady of the Rosary