Mortgage Finance
We would like to introduce you to SPF Private Clients (SPF), the UK award winning dedicated mortgage broker for Hudsons. Whether you are buying your first home, next home or need to remortgage an existing property, SPF can help.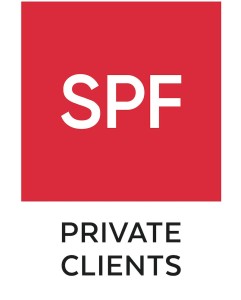 With a wealth of knowledge and expertise built up over the past two decades, SPF has access to a wide range of mortgage options as well as preferential rates and bespoke arrangements. Its brokers know which lenders to approach in order to find the most suitable mortgage for you and will manage the mortgage transaction on your behalf from start to completion. Their ability to turn things around quickly, indeed helps sales progress smoothly and efficiently.
An experienced mortgage broker such as Jack Flynn at SPF understands the market inside out. Jack has established strong relationships with high street lenders and private banks and is expertly placed to guide you through the whole process. To discuss your current or future mortgage requirements, please do not hesitate to contact us at hello@hudsonsproperty.com or on 020 7323 2277.
Your home may be repossessed if you do not keep up repayments on your mortgage.
A fee of up to 1% of the loan amount is payable. For example, if we arrange a loan of £100,000 the fee could be £1,000. The exact fee charged will depend on the amount of work undertaken.
SPF Private Clients Limited is authorised and regulated by the Financial Conduct Authority (FCA). The FCA does not regulate some forms of buy-to-let or commercial mortgages. SPF Private Clients, 33 Gracechurch Street, London, EC3V 0BT.
Our experience working with Hudsons was excellent. From our first meeting to completion (which was unusually swift!), we had a harmonious, mutually respectful relationship. We wouldn't hesitate to recommend them.
We have used the services of Hudsons for nearly 20 years. Robert Burwood, one of the Directors, kept the flat leased for virtually all this time and so, when it came to sale they were the natural choice. The Company has been so impressive that they have been appointed as block managers. Simon Bray was tasked to sell the flat which he accomplished with great professionalism. He worked with both sides and the legal teams to bring the sale to completion. We highly recommend the team.
David Carman
Artio Holdings Ltd, W1
I have used many estate agents down the years and I have not always been impressed. Hudsons and Simon Bray in particular have been something else.They provided honest , informed advice and maintained excellent communications throughout. They found a buyer in a difficult market (from Singapore) and nurtured the buyer ensuring the sale went through even when things became difficult. They liaised outstandingly well with other professionals on both sides. I am immensely grateful.
I am so impressed by the property management service that Hudson's are providing me with. As it was the first time I was using a property manager for my rental investment I was nervous about who to go to. I am currently living in the US so I wanted and needed a company who were really on the ball and who made sure my tenants were always looked after, if and whenever they had a question or problem. I have come to believe that Hudson's is a highly professional property management company with a very polite and hard-working staff. I would recommend them to anyone looking for help with their rental property.
I take the opportunity of this email just to let you know that Sandrine Locatelli is a great value employee in your agency. She helped me to find my first flat very quickly - and she was absolutely amazing during the last three weeks, in an emergency situation. I complain when I m not happy (French origins) - but I think it's also important to emphasize people's qualities when they're efficient. Great service is high value and she offered me great service, in complicated conditions.
We recently put a bid in on a property but were unfortunately unsuccessful, nevertheless I just wanted to write a big thank you to Margaret and to let the Principal of the Company know how great she was. Throughout the process she bent over backwards to help us, opening the property at various times and was always very knowledgeable and very helpful. She even stayed late one night beyond her finishing time at the property so we could get some measurements done. I was really impressed with her work, and when the time does come for me to buy a property, will have no hesitation in approaching Hudson's first as a result of her efforts. I am really very grateful for all her help.
In the buying, selling and letting of property in London: Covent Garden and Fitzrovia particularly, none can compare to the personal attention of Hudsons. In well over a decade, the wise guidance, knowledge and accessibility of it's founder Jonathan Hudson has been to me a constant. His loyal staff are polite and prompt in response, with Hannah Copues and Sandrine Locatelli impressively informed and helpful with regard to maintenance and lettings; keeping me in the loop at all times. In other words they inspire trust. A vital ingredient if one is unable to be on hand. As with Sherlock Holmes, Hudsons are always on the case.
Unlike any other, Margaret has been professional, transparent, and realistic, in helping me to find and buy a property. She was pivotal in the on-going transaction between me (the buyer), my solicitor and the vendor and his solicitor towards the purchase of the property. As a mediator between buyer and vendor and their solicitors, she was never intrusive but always kept everyone engaged, professionally, a very distinctive feature as most other estate agents tend to be pushy and down right rude! It is people like her who will always shine in your business given most things now can be retrieved from the internet; she has something extra to offer in ways I have described above that an internet website can never do. This survey does not accurately explain the excellent service provided by Hudson's Margaret Connerty.
I was happy to use Hudson's as I have lived in the area for many years and so got to know the area and the companies I would wish to do business with and Hudson's was one of those companies. As they are a local company, and have been here a long time, they know the area and its specific details, it's history along with its future and character. When you're looking to sell a property there are so many factors to take into account and Hudson's did tick all the boxes as far as I was concerned. So I sat back and let them do all the promotion and selling and my flat sold quickly. I have no hesitation in recommending Hudson's to potential buyers and sellers.
It is my pleasure to recommend Hudsons as a lettings agent for any individual or company searching for the ideal location in the West End for their business situation. As a member of the Finance Committee for a church in Marylebone it was imperative for me to find new tenants for our investment property following the vacation of a long term tenant
Jon Cooper
Our Lady of the Rosary