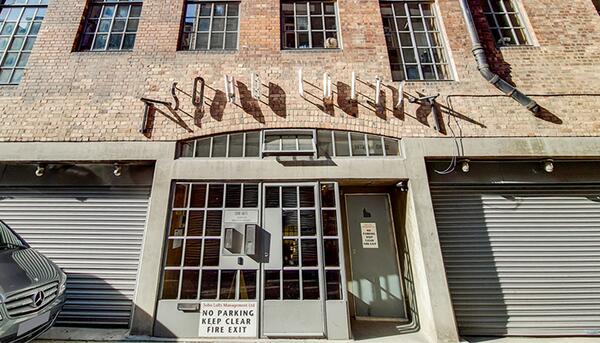 Public artist Martin Firrell's loft in the heart of Soho for sale
'Stand on the corner of Wardour and Old Compton streets and the world will come to you.'
Martin Firrell sums up what Soho means to him, an enlightened, compassionate artist who preferred not to travel but instead to soak up the world from his home in its beating heart.
As a young advertising copywriting student at Watford College, Firrell first 'found' Wardour Street on a fold of a handkerchief from the Conran Shop in Marylebone decorated with the London A-Z. However, it wasn't until 20 years ago, as a sought-after artist using words on digital billboards instead of paint, that he moved to the energetic district of narrow streets squeezed between Golden Square and Soho Square Gardens.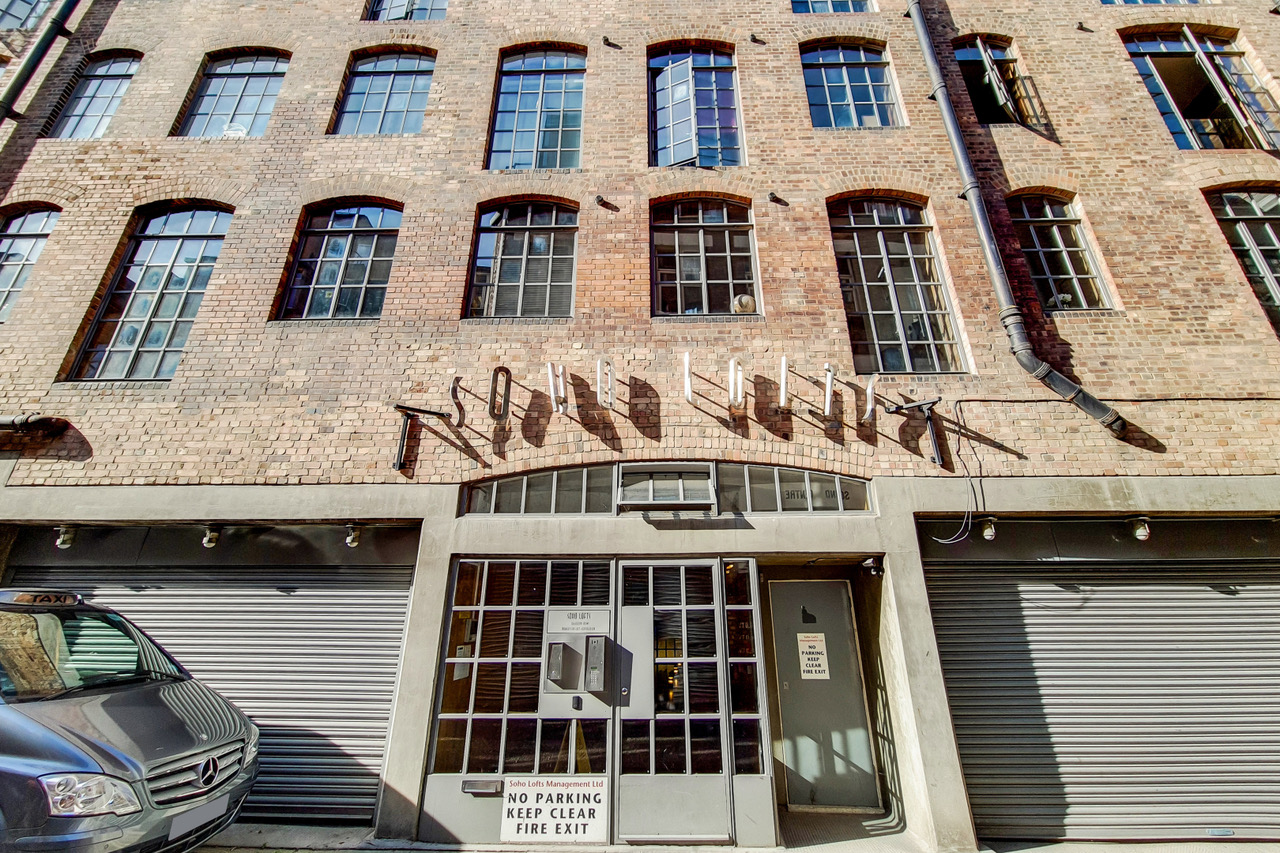 When he bought this warehouse conversion by Manhattan Lofts, currently for sale with Hudsons Property, he was only the second owner. The two-bedroom, two-bathroom apartment is housed in the converted Marquee nightclub on his beloved Wardour Street. Famous residents including celebrity hairdresser Lee Stafford and Revue Bar owner, and porn-publisher Paul Raymond's granddaughter pass through the clubby entrance lobby lined with leather by designer Bill Amberg.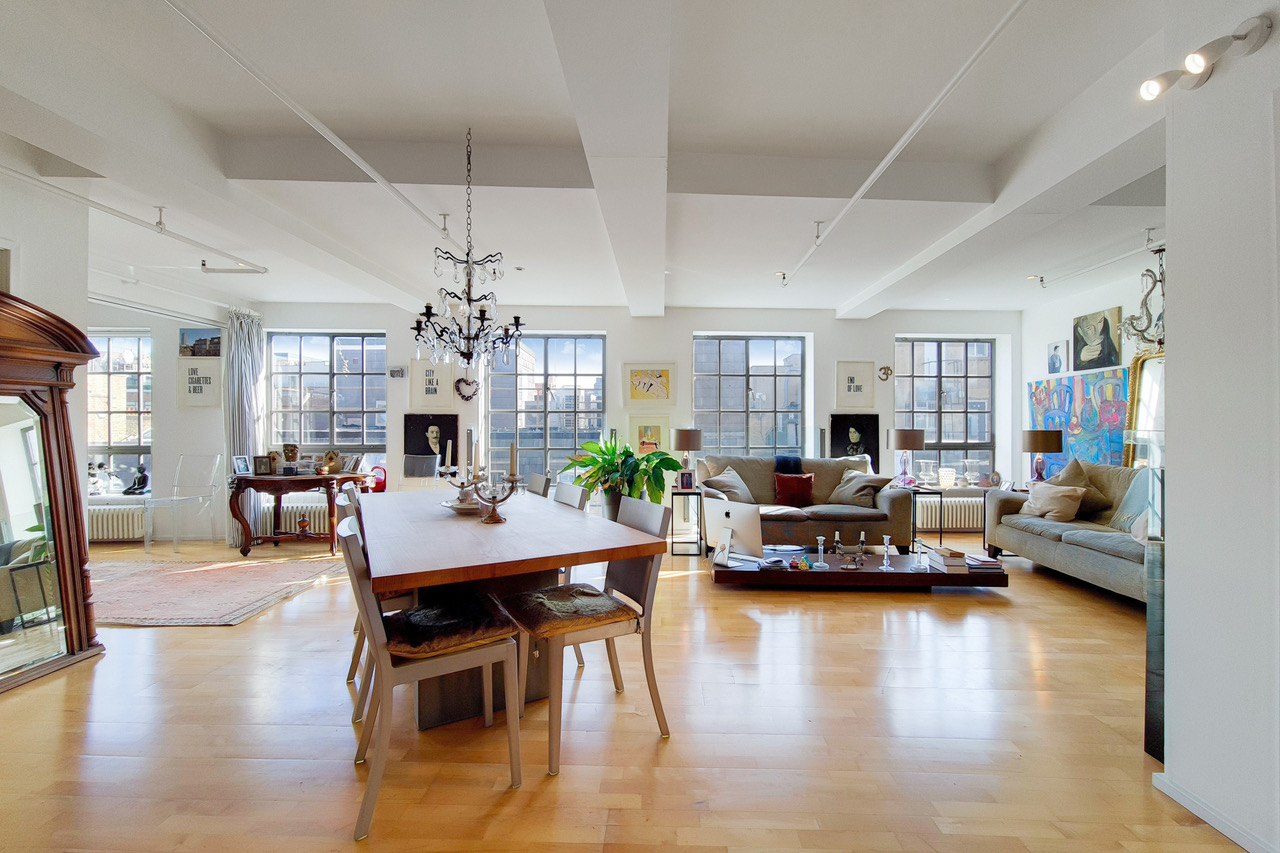 Originally sold as serviced empty shells for buyers to customise, high ceilings and multi-paned, floor-to-ceiling windows flood the open-plan living space with light – many overlook the mews below. He kept the wooden floors installed by the previous owner, now with a lovely amber patina after years of use but changed the monochrome '1970's playboy kitchen,' softening the open-plan space with a prettier French-inspired shabby chic look with marble counters. He also upgraded the bathroom with hotel-like Travertine tiles. Every wall is painted gleaming white, which, aside from being the perfect backdrop for displaying art (never his, always pieces by other artists), was based on a friend advising him, with this colour scheme 'you'll always feel in heaven.'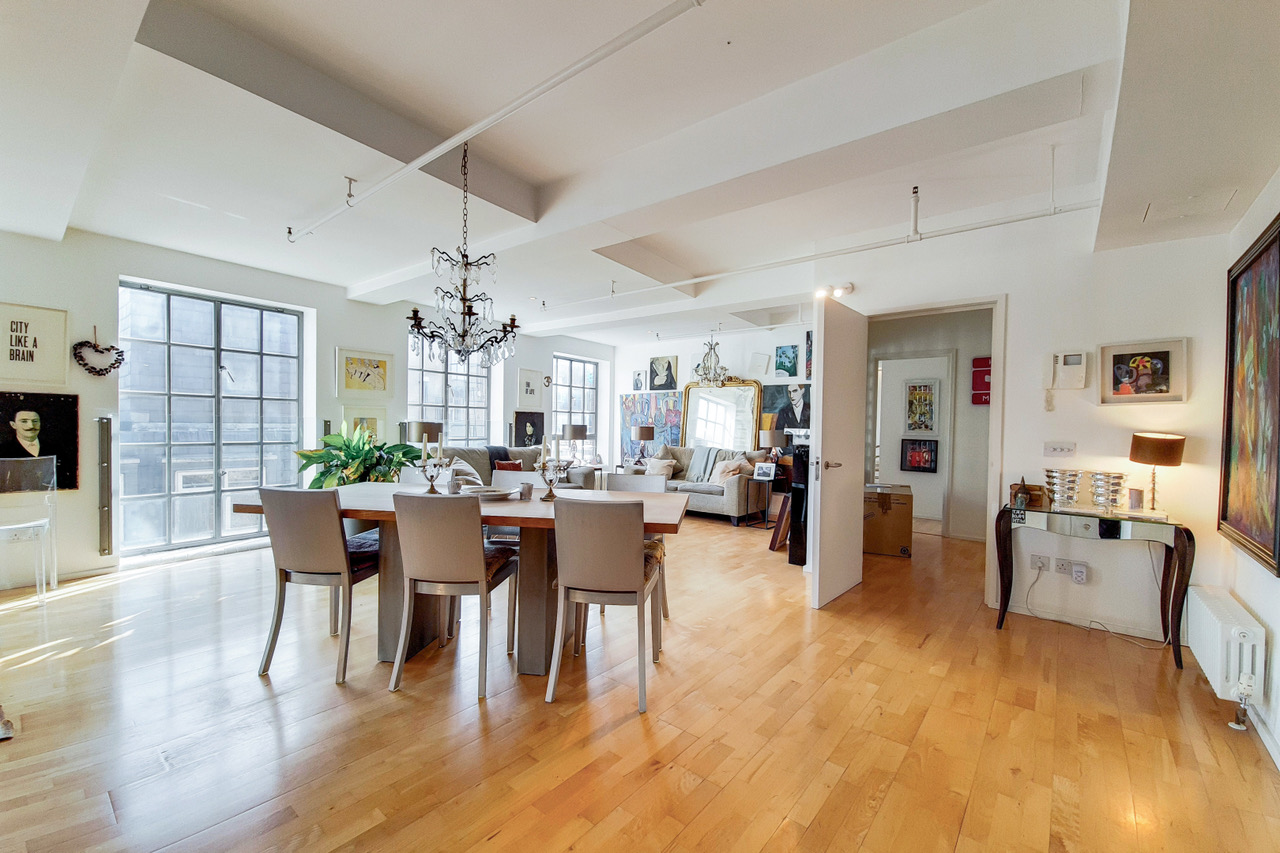 The gentrification of Soho is well-documented, with its residential market attracting buyers in their fifties and sixties seeking a well-located pied-à-terre near theatres and restaurants – unlike Martin, who decided he and his novelist partner William no longer need the buzz of central London. Another of his memorable lines is 'Revolutions have always started in cafés,' perhaps based on his own time spent above the oldest patisserie in London, Maison Bertaux on Greek Street, as an unofficial artist in resident. Other favourite spots include the low key natural wine bar, Duck Soup on Dean Street. Loved for its simple, seasonal dishes, contrasting with the 1920s-inspired Green Bar at the Café Royal, named for absinthe or the 'green fairy,' as it was known, the Parisian artists' tipple of choice from which it takes its name and décor.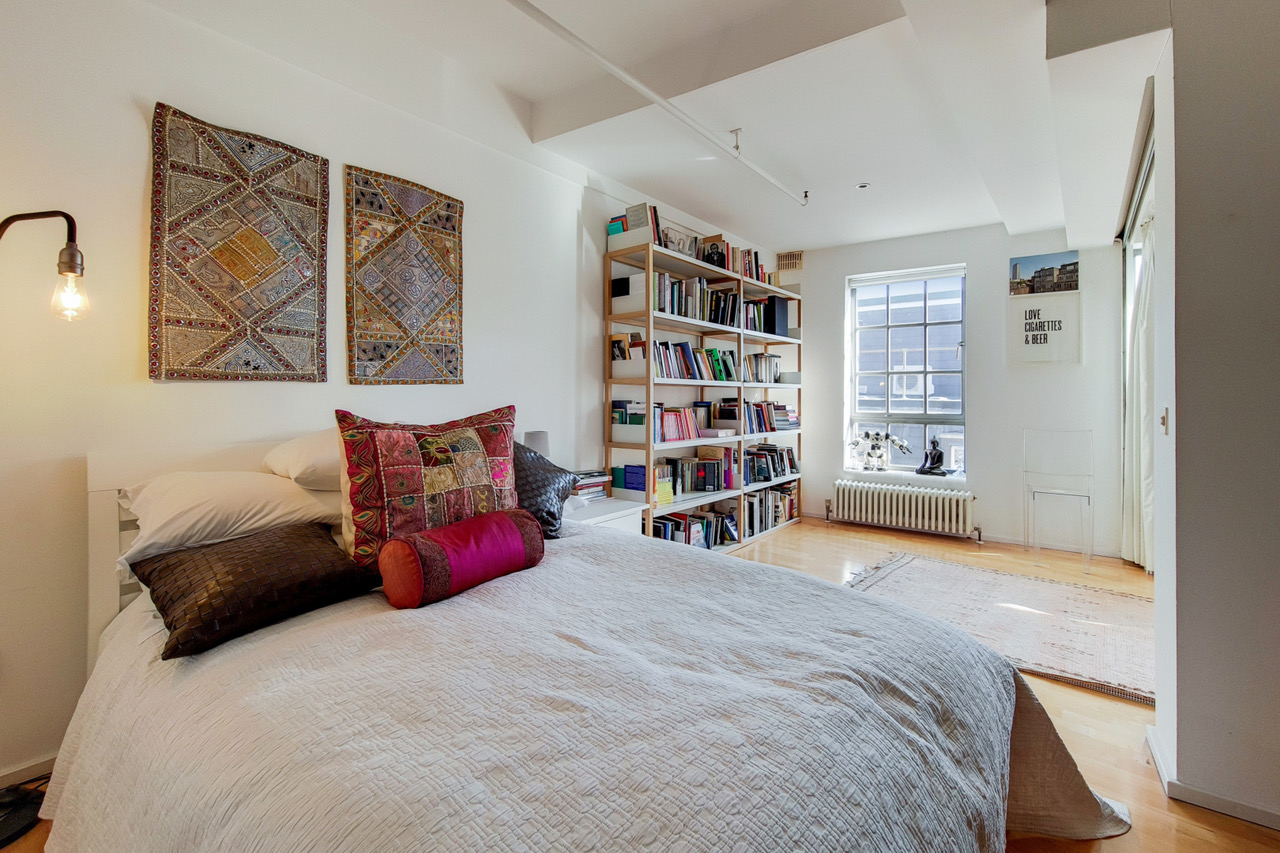 Martin and his novelist partner William Jackson did indeed live 'in heaven,' until they swapped Soho for the serenity of their pebbled fisherman's cottage near where he grew up in North Norfolk. Here also they painted the walls a classic white, the floors a vivid sea green.
Born in Paris, raised and now living in Norfolk – one day there will be a blue plaque outside the Soho Lofts for former resident Martin Firrell.
If you'd like to view this loft or would like more information, please get in touch with Hudsons Property online or call 020 7323 2277, or better still, pop in and see us at our Charlotte Street office.