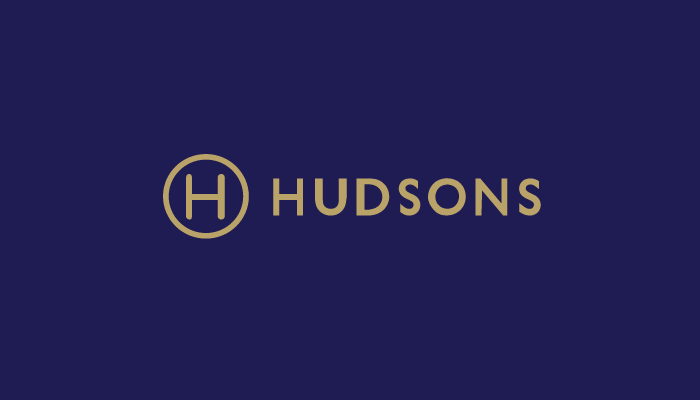 Central London is the home of open green spaces: lockdown discoveries
In London's West End before lockdown, the most obvious choices for some significant open green space were the beautiful parks that surround the area to the north, west and south. Most of us visit the Hyde Park, Regents Park and Green Park, with their beautiful gardens, boating lakes, bridges and open expanses to pitch up and lay back whilst enjoying some refreshing weather.
But there are so many more unique areas of interest closer to your door than you may be aware. If you are a resident, these gems can become more visible in a Covid-19 situation, where you end up taking a daily walk around the area without the distractions a busy day in the West End can have on you.
Garden squares help you unwind
There are several beautiful garden squares such as Bedford Square, Fitzroy Gardens, Portman Square and Montagu Square, to name but a few, but these are generally for residents only. These usually are for occupiers whose properties lay within one of the large property estates, like the Portman Estate or Bedford Estate, where you can hire a key to unlock one of these garden spaces to unwind.
But there are quite many green spaces that are open to residents and local workers, where you can sit back and find some peacetime or exercise.
Marylebone, for instance, boasts Paddington Gardens and St Marylebone Church Gardens, which are open to public use. Fitzrovia has two, including Rathbone Square which is right next door to Facebook's London headquarters. Covent Garden provides three, with the picturesque south-facing Embankment Gardens down by the river, whilst Soho has four, including the cool crowd that hangs out in Soho Square.
According to the west end estate agents, the winner by far is Bloomsbury with twelve, including the famous Bloomsbury Square, Coram Fields and Russell Square. Each one is steeped in history, and if you are an interested historian like me, you can read to see how they were used in the past, some slightly more cheery than others! (full links to all the open spaces are listed at the bottom of this blog)
Popular and busy squares
There are two very obvious squares I've missed off here, and they are probably the best known, but to go and relax at these squares is a little more complicated. These, of course, are Leicester Square and Trafalgar Square, which are typically very busy with visitors and not the place to find some downtime, but great to soak in the London buzz.
New and upcoming urban gardens
On top of this extensive list are some new squares and urban garden spaces that are opening up. The UCLH Charity Trust's Bloomsbury Passage, which is linked to their Oliver's House residential development due for completion in 2022, and Derwent London's Asta House residential development on Charlotte Street, which is available now. In both schemes open outdoor public realm space has been set aside for residents and local workers to enjoy some quiet, peaceful time away from the rigours of the working day.
What does your central London estate agent say?
As you can see from this long list above, living centrally in London's West End does have a considerable number of outdoor areas to explore, even if you don't have your own outside space. Being a Central London estate agent for decades, I can tell you from living here myself, during lockdown all the residents had the whole of the West End to themselves. It was so quiet, and I am sure I speak for many of us locals when I say we all rather enjoyed it. Like many, we all found it very peaceful, and it allowed us to visit and appreciate landmarks that are usually too busy.
In addition to the above fantastic outside spaces, Hudsons offer for sale or to let plenty of apartments, flats and houses that have either balconies, terraces, roof gardens, 'yardens' (a cross between a yard and a garden), so you can have your very own space to yourselves. Visit our website www.hudsonsproperty.com for more information.
Either way, no matter what your need is, with vast green garden squares and royal parks, the West End has a lot to offer your "new normal" outdoor living lifestyle.
Gordon Square: https://london.ac.uk/about-us/history-university-london/gordon-square
Bloomsbury Square: https://www.bedfordestates.com/london-garden-squares/squares/bloomsbury-square/
Russell Square: https://bloomsburysquares.wordpress.com/russell-square/
Regents Square Gardens: https://londongardenstrust.org/inventory/gardens-online-record.php?ID=CAM081
Brunswick Square Gardens: http://bloomsburysquares.com/brunswick-square/
Corum Fields: https://www.coramsfields.org/
Cartwright Gardens; https://bloomsburysquares.wordpress.com/cartwright-gardens/
Queen Square: https://bloomsburysquares.wordpress.com/queen-square/
Red Lion Square: https://bloomsburysquares.wordpress.com/red-lion-square/
Argyle Square: https://bloomsburysquares.wordpress.com/argyle-square/
Crabtree Fields: https://fitzroviaparks.org.uk/
Rathbone Square: http://rathbonesquare.com/
Fitzroy Place:  http://www.fitzroyplace.com/