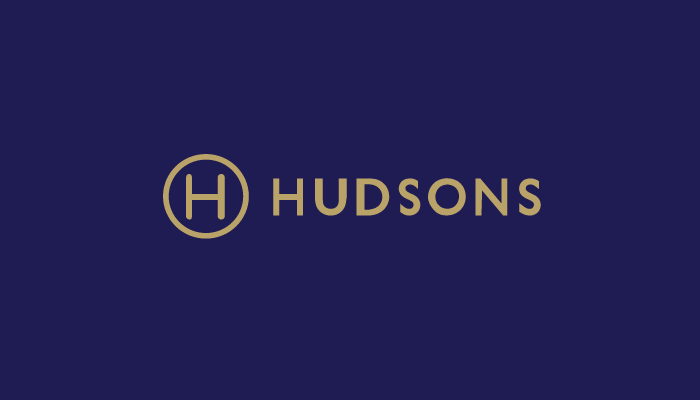 15 Years of Hudsons
A lot has changed in the 15 years since Hudsons first started. I remember beginning with a first floor office, a new website (2002 was when property browsing online really started to take off) and my mobile phone.
My late father Reg, although retired, used to pop up on the train from Sevenoaks a few days a week to help out answering the phones and dealing with enquiries when they came in. They are fond memories and my learning curve from day one was rather steep, although I'm still learning new things every day, even now!
I was 30 at the time and keen to use the knowledge I'd gained previously, creating a service that the modern buyer requires. I remember one client questioning me about being too young to instruct us on their flat in Montagu House. After listening to her I asked her if she had any children; she had two sons aged 28 and 31. I simply asked her if she thought they were too young to be able to handle a job in their work and the answer was a resounding "no"! We won her favour and they have since bought another two properties which are still let and managed by Hudsons after all these years.
The Changing Nature of the West End
Hudsons is located in the heart of Fitzrovia and this area has seen real change in recent years. Two large sites, Middlesex Hospital (now Fitzroy Place) and the post office site on Rathbone Place (Rathbone Square), have added greatly to the residential feel of the area. Soho has changed too, with a clean-up of the adult orientated bars and clubs, although it still maintains the aura of older Soho. Bloomsbury, with its wonderful squares and Georgian architecture, Covent Garden and Marylebone have all changed too for the better, but not quite as fast as Fitzrovia and Soho. The east end of Oxford Street, the conduit between Soho and Fitzrovia, has and is also changing beyond recognition. The catalyst for this change has been Crossrail. Large buildings have been demolished and imaginatively rebuilt and with further construction under way the once perceived poorer end of Oxford Street will stand proud with the western side.
Changes to the Property Market
Markets change and 15 years on the residential sales market has generally been on an upward curve. More recently the market has taken a breather as some buyers sit on the fence to see what happens with Brexit and the greater economy. Major events such as this can often create a quiet time, however, as has been proven, times like these can also be a time of opportunity to buy when there is less competition.
I remember a few times like this, such as the war in Iraq or with an election looming, many would sit and wait to see what happens. Looking back these were often great times to buy. I remember selling a top floor lateral 2,000 sq ft penthouse with a terrace which was taking time to attract the right buyer. We said at the time whoever buys this now will be very happy in a few years' time and we were right as the property was worth considerably more two years later, and even more now! This pattern has occurred time and time again, not just throughout Hudsons' 15 year history but my entire 27 year career in property. Long term property purchases will come good, very good!
During my career I have witnessed so many changes in West End property, watching on as the little hamlets of Fitzrovia, Bloomsbury, Marylebone, Covent Garden and Soho have been transformed. The rise of buy-to-let, increased overseas wealth investing in central London, the global economic crises in 2008, a large bounce back in property prices from 2009, increased Stamp Duty, increased landlord taxes, new legislation and lack of stock – the list goes on. The one thing that has surprised me the most though is the continued low interest rates. Having worked within the industry for 27 years I've never witnessed such low rates. When I first bought in 1994 I think my interest rate was circa 5% and that was considered good back then!
A Loyal Team
Buy-to-let has grown too as lending to potential landlords was opened up by the banks. We have built a large portfolio of properties over this time and managed properties on behalf of our landlords. The secret to good management is all about the effectiveness and mindset of your property manager. We have been fortunate to have employed some really good property managers over the years but I can also say that about employees across the board at Hudson, many who have been here for some time now. Nicole in accounts has been with me for 14 of Hudsons' 15 years, Simon in sales 10 years, Sandrine and Robert in lettings for 10 and 9 years respectively. It is great for our customers and clients to be able to deal with the same people each time they return and it shows if you have happy staff you also have happy customers, the secret of our success!
To celebrate our 15th anniversary we have reinvested in our office at 24 Charlotte Street to make sure we keep innovating and to make sure the surroundings for our customers and staff are in keeping with the levels of service we provide. Talking of service, we monitor all the stages of our service using NPS (net promoter score), a tool used by all big businesses to gauge performance at all the different touch points with customers. I like it as I can immediately see how we are performing and where we need to improve. As of the end of September we are at 74, which is comparable to Apple in regards to customer recognition/satisfaction, and our Google reviews are also an admirable 4.4 stars out of 5. It seems both, although high, leave room for improvement, such is my focus here at Hudsons.
In an ever-challenging market place with new rules and regulations, Hudsons are looking forward to the next chapter in our success story whilst sticking to our core principles of honesty, integrity and providing a first-class customer service whilst making each touch point with us informative, enjoyable and professional.
Hudsons specialise in residential sales, lettings, property and block management, commercial investment and office agency.