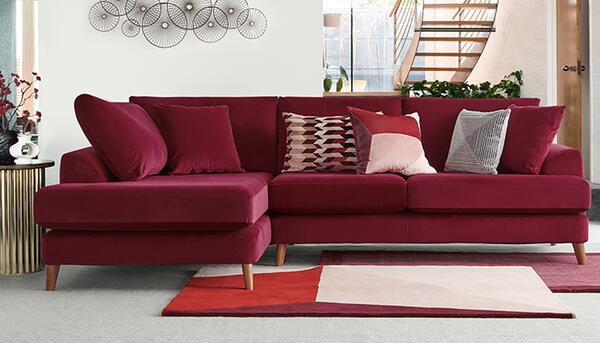 The hot new interior trends for autumn 2021
The sun may still be shining, but it won't be long before autumn weather inevitably hits and we'll instantly be favouring those chunky knit throws and seasonal updates to lead us into the latter part of 2021. So, what can we expect from this year's autumnal offerings? Well, while this set of trends are far stronger than those introduced at the beginning of the year, there are a few subtle design details that serve as a nod to our adjusted living styles, with nurturing colours that tap into our yearning for comfort and warmth, along with harmonious designs and, of course, a bit of luxury and escapism thrown in.
Ready to see what's leading the way in interiors? These are the five must-have trends that we'll be falling for this season…
1. Natural Artisan
One of the strongest trends that continues to evolve with every coming season is that of natural materials and neutral decor. Having evolved from what was initially adding a few natural accessories here and there into a full-on beautifully calming palette, this trend is all about decorating in beige, cream, off-white and sand colours, with materials such as rattan, bamboo and washed linens. It's calm, it's serene, and it's a step on from the Japandi trend – slightly softer in appearance and with more of a nod to artisanal products. Think organic details, crisp neutrals, crafted furniture that's shapely and curvy, along with the essential bouclé chair or sofa. Who said neutrals are boring? Certainly not us!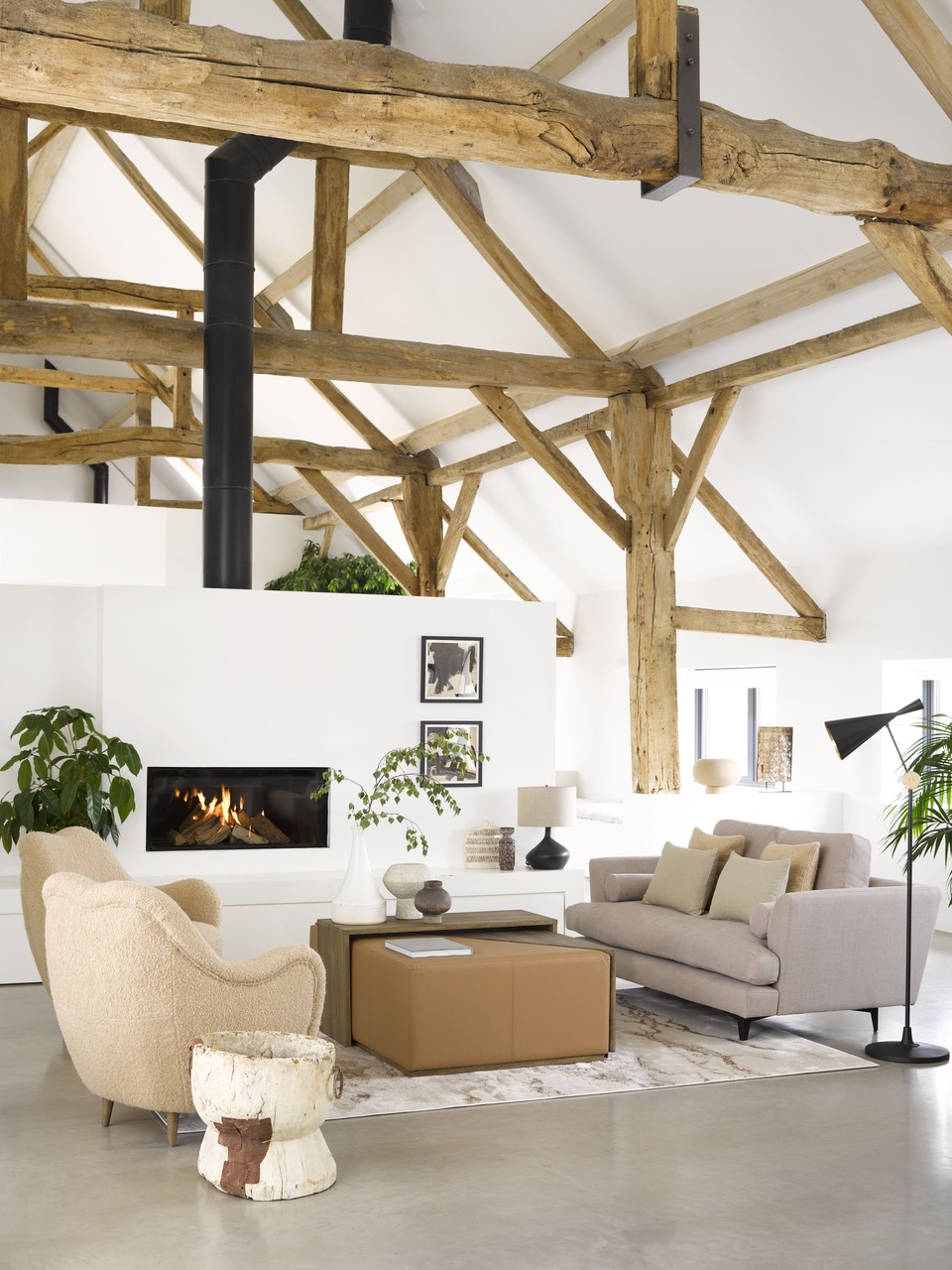 Larsen two-seater sofa In Stone Brushed Linen Cotton, £1,490, and Ginger armchairs In Champagne Luxe Boucle, £950, all Sofa.com
2. New Era Retro
Retro itself certainly isn't anything new to the interiors market but we've seen some different variations with the colours used this season. Shades of rhubarb-pink and red have been used for a modern twist, combined with hits of black for a more edgy, masculine look. Geometrics are still going strong, but you'll see these prints in more feminine colours, giving this trend an altogether different vibe.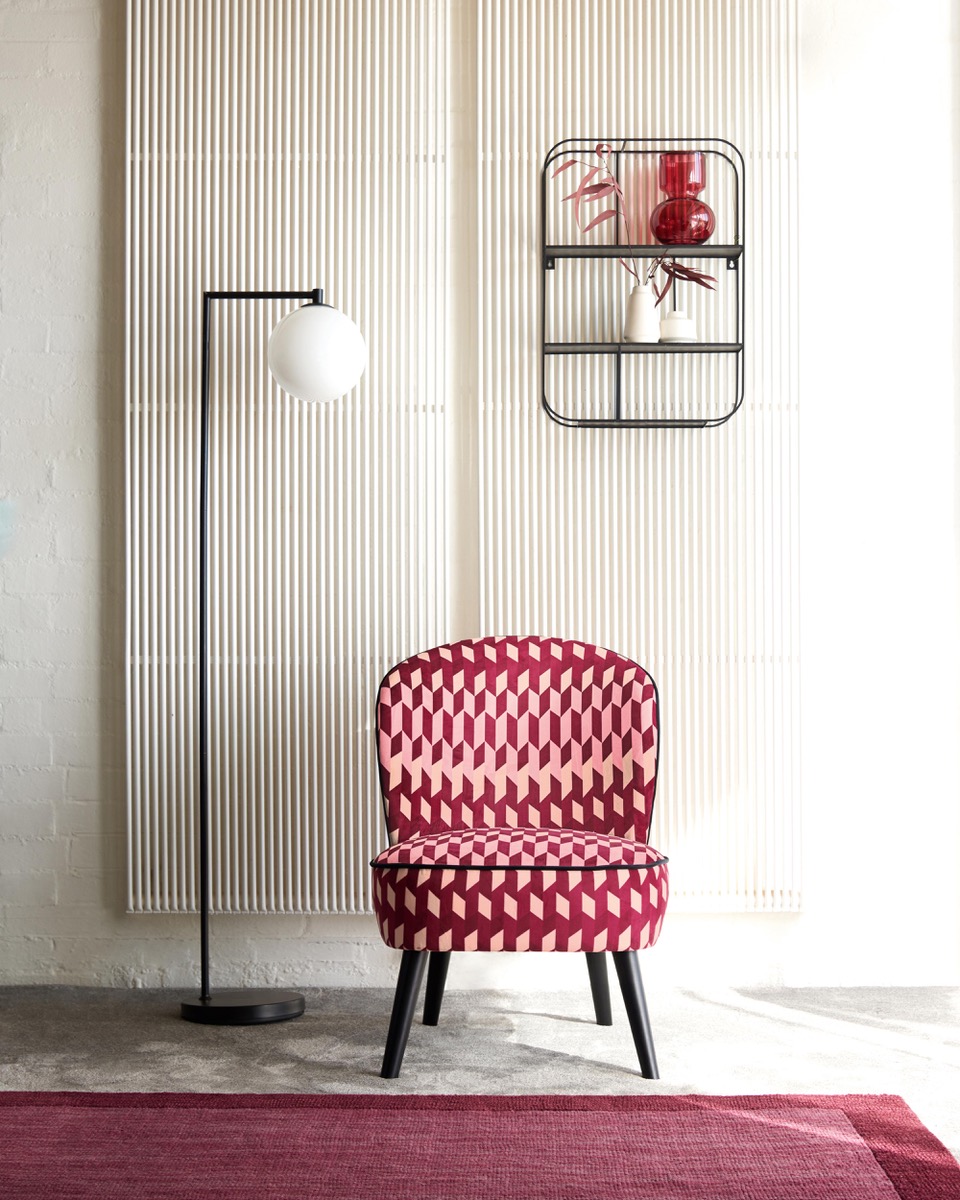 Zola red Zola red retro accent chair, £150; Pasadena floor lamp, £70; wire shelf, £40, all Next
3. Country Manor
While country style has never fallen out of fashion and cottagecore has been a much-trending search term, this new trend is exactly what it says on the tin: a look that evokes the style of beautiful country manors. Born from our desire for welcoming spaces and escapes to the countryside, you'll see rich colours used on walls in chalky tones, soft furnishings in florals and stripes, and lovingly crafted furniture and accessories that could become future heirlooms. It's not the easiest look to replicate, being that true examples of grand country homes have usually gathered their look from years of modifying and tweaking, but it's one that's timeless and liveable, grand yet comfortable – and there's not a sign of shabby chic in sight!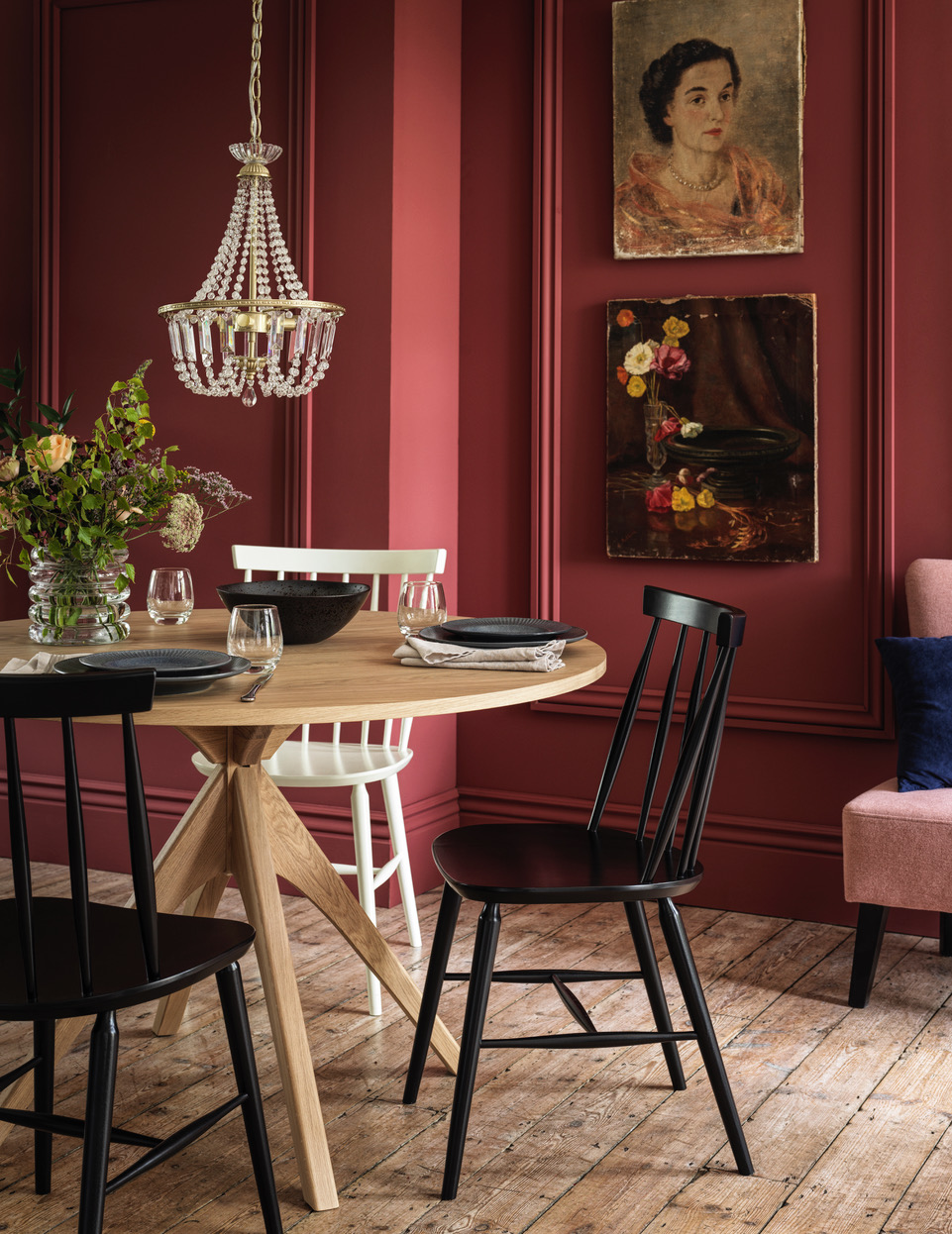 Dining Table, chairs and chandelier, all Habitat
4. Earthy Colours
Introducing rich, earthy shades come autumn time may not be ground-breaking, but we're liking this year's offerings, which range from deep brown-purples, damson and mulberry to olives, mustard and splashes of burnt sienna. They're all warming colours, with a lovely depth to them, and whether you splash out and paint your walls or simply opt for a few additions in the form of cushions and throws, you won't be disappointed with these new autumnal colours.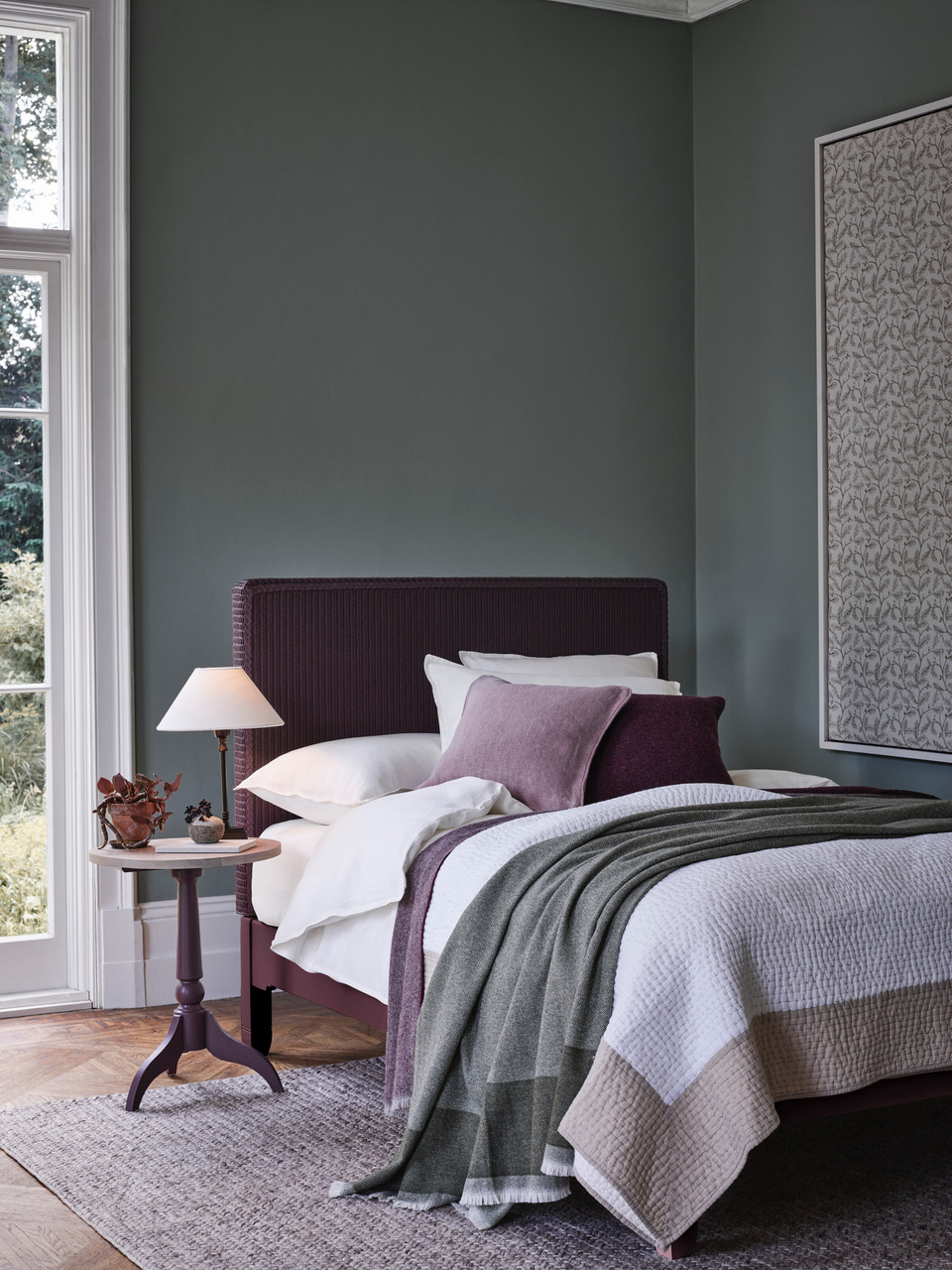 Montague Lloyd Loom headboard in Clove; Thornton throw in Olive; Clementine bedspread and Hanover cordless lamp, all Neptune
5. Inventive Furniture Solutions
Over the last year many of us have had to rethink our interiors. Working from, and spending more time at home has required a new way of living, and with that comes a greater need for not just a better use of space, but also creative furniture solutions. From flip-down desks to hard-working storage, never have our homes needed such multi-functional pieces. This season you can see a shift in design, with a more varied choice of pieces and a considered approach to beautiful furniture that can stand the test of time – whether it's a stylish dressing table that doubles as a desk for working, or smaller sofas designed to fit into the tightest of spaces.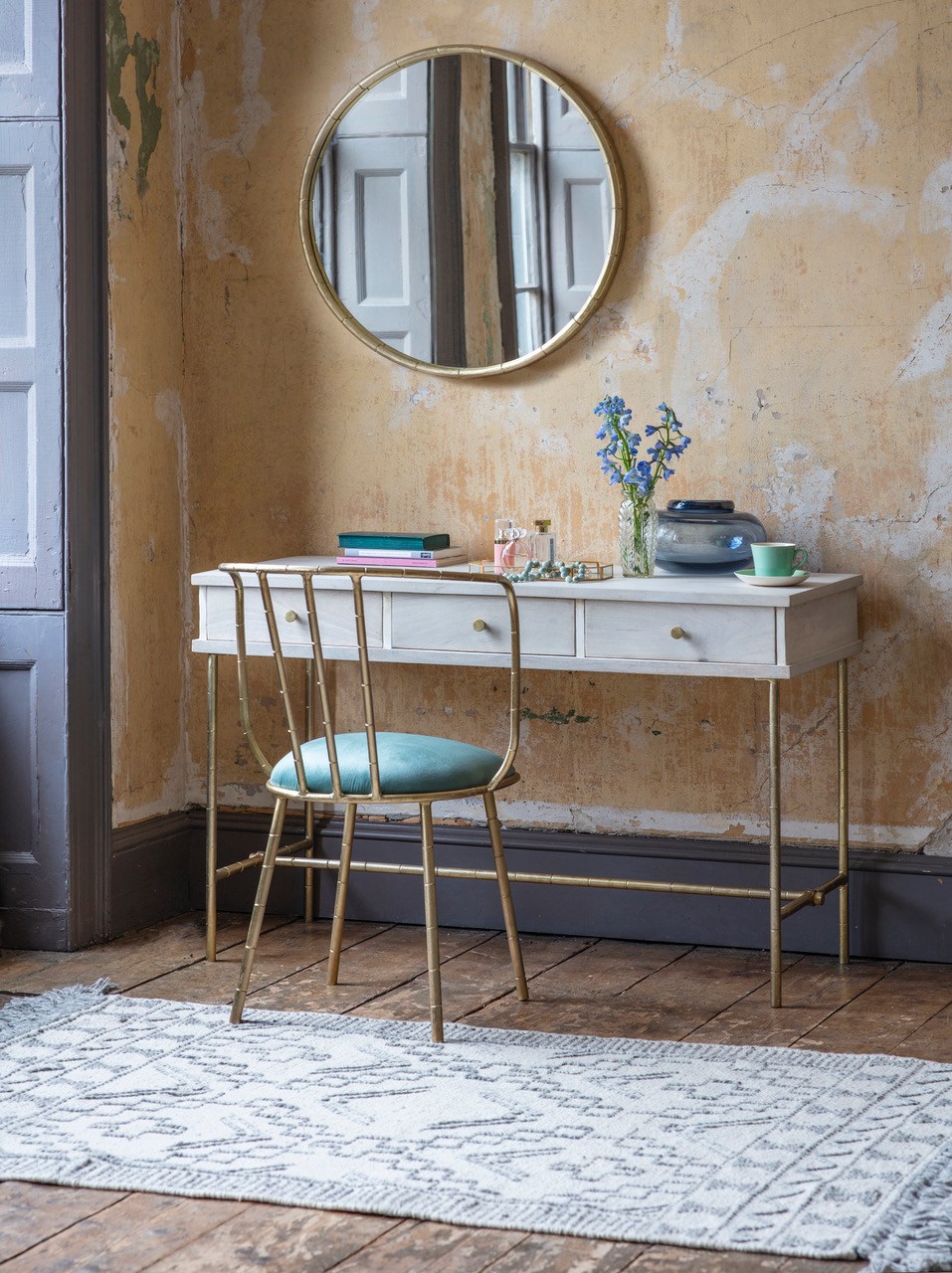 Keiko dressing table, £499, Atkin and Thyme