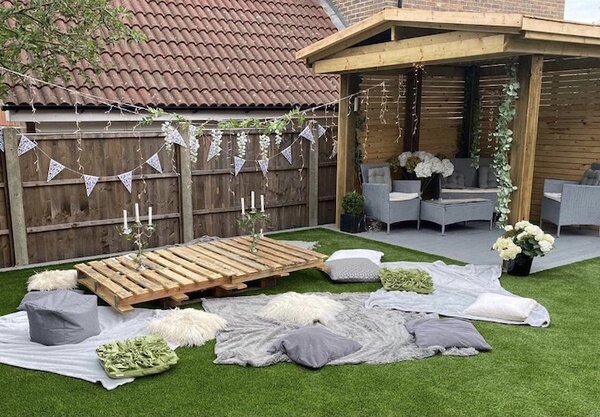 Six Best Garden Pergola Ideas to Update Your Outdoor Space
With the new rules on outside social contact in effect from today and the approach of summer, it's time to spruce up your alfresco space with a garden pergola. Whether you prefer a bit of shade or sun, an outdoor modern pergola allows you to choose both, as well as being suitable for every space, from small courtyards to rolling lawns.
For a more modern and minimal aesthetic, this wall-mounted Titan aluminium pergola in classic dark grey is a waterproof way to add a little something special to your patio. It's also UV resistant, so it won't age as well as protecting you from the sun's rays when you need shade. £1,599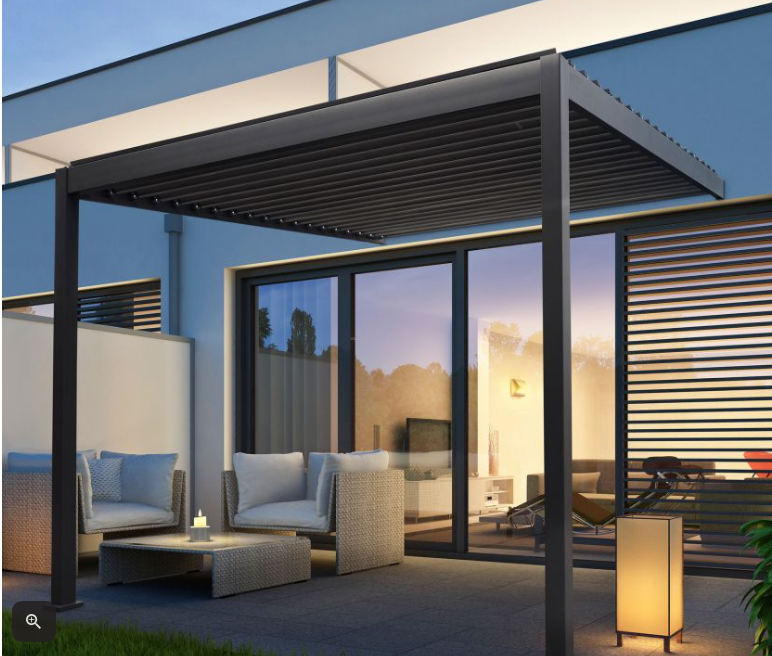 Perfect for dressing up with pretty plants or strands of lights, Utopia is a classic wooden pergola made from slow grown spruce timber for an attractive yet satisfyingly low maintenance addition to your garden. £5,499.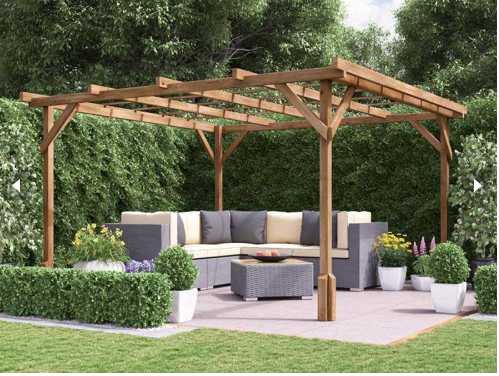 The pale grey Norfolk Leisure pergola is the perfect blend of form and function with a slatted, slanted roof that can create a shaded walkway or an open, light-filled alfresco lounge area at the turn of a handle. It works well set against different textures such as warm brick or stone and is pleasingly sturdy with an anthracite aluminium and steel frame that remains rust-free all year. £999.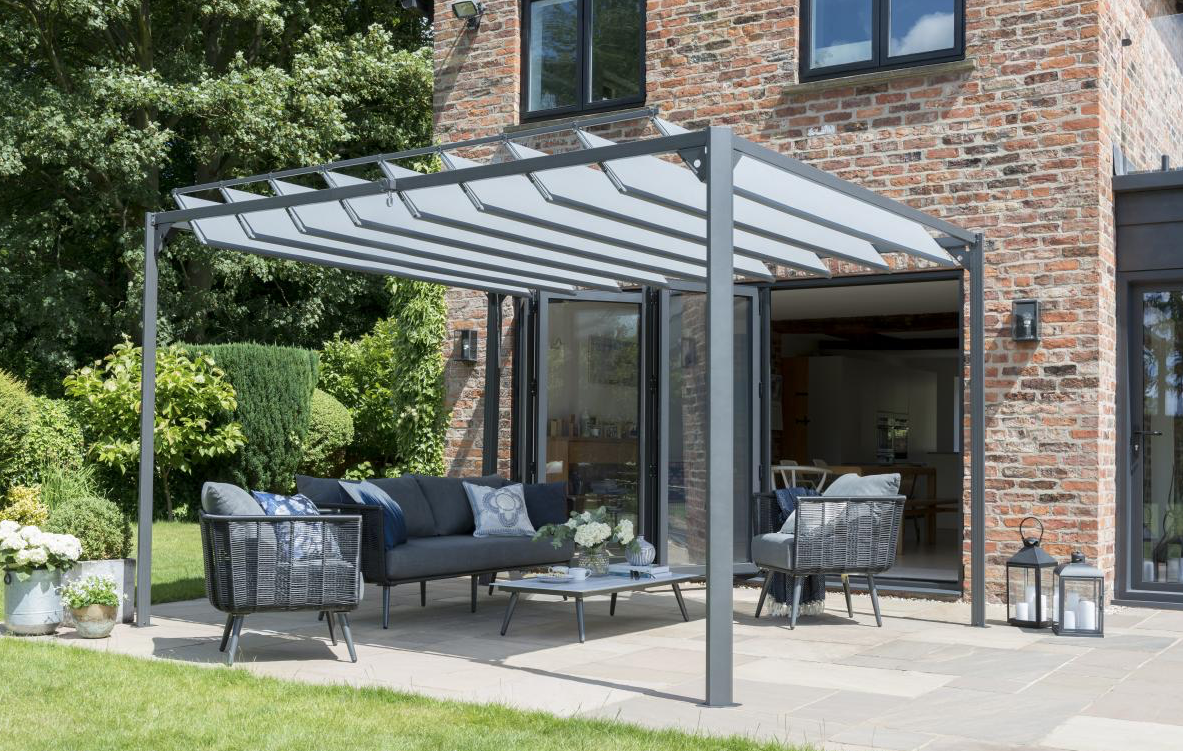 For a truly bespoke addition to your garden, Urban Jungle (tri-lol@hotmail.co.uk) create structures such as this Scandinavian softwood pergola, from £2,500. Effectively, it's an outside room, with feather-edge wooden slats and floorboards you can paint in your preferred shade of paint.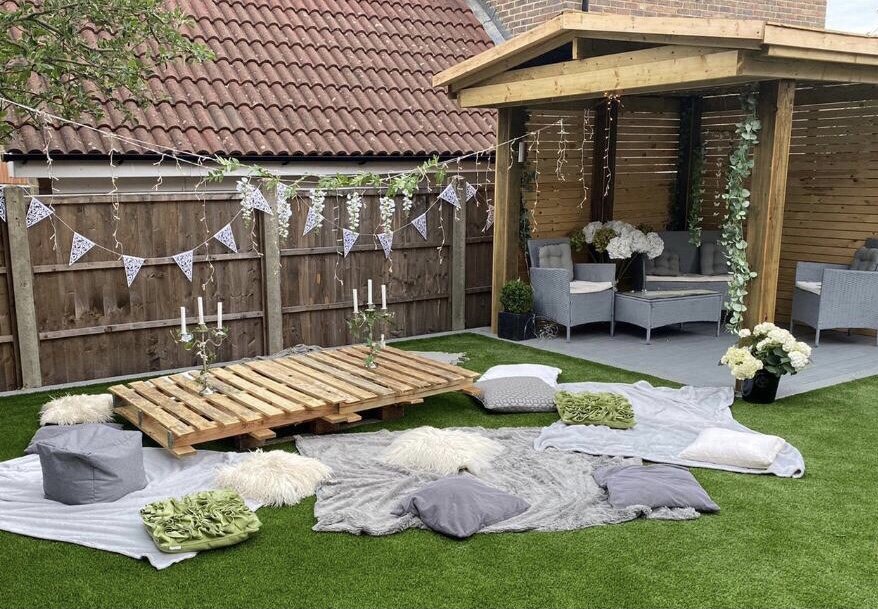 Made from European redwood, the Chesterton wooden pergola creates an attractive corner piece for smaller spaces, from terraces to tiny gardens. Not only that, but it comes with two benches cleverly joined by a table, perfect for holding drinks or sunglasses. Its slatted frames and lattice sidewalls allow you to grow plants around it. £619.99.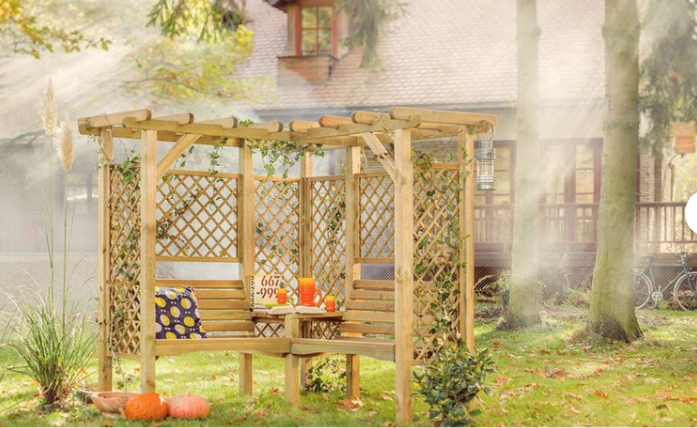 Create an Ibiza-style vibe in your garden with the Mira 2 self-supporting pergola. With a roof made of aluminium motorised slats, further fancy elements include the addition of LED spotlights. If you want to go all out and impress the neighbours, throw in roller shutters complete with rain and snow sensors. You never know what the British weather will do.
Tailor made with your choice of six colours and additional extras, from £12,000.