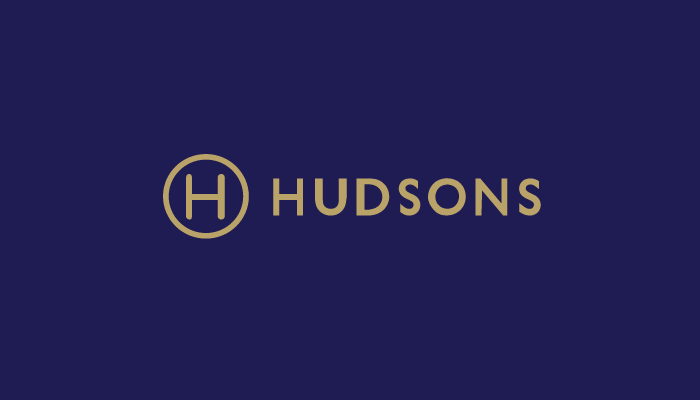 Property for sale and rent in the West End: our predictions for 2021
Central London estate agent Hudsons Property reviews the West End's property market performance in 2020 and offers insights for sales and lettings in 2021.
Recession – but not in property!
2020 was a year like no other and whilst many commentators predicted a V-shape recession after the Covid-19 outbreak it has been proven to be an L-shape. A sharp dip in economies across the globe, no immediate bounce back and a prolonged down period resulted in the reality of further lockdowns globally.
However, it has been totally different for the property market as this has been more of a V-shape, with an immediate bounce back after the first lockdown. Consumers immediately started looking to make a move and change their lifestyles after many weeks in lockdown, the major motivators being an extra room, outside space, or even a complete change of area.
The coronavirus pandemic has made work from home – even if only once or twice a week – more acceptable to employers. Only time will tell if working from home remains productive over a longer term before it can be truly championed.
Effect to the central London market
After the first lockdown it was unclear how central London would cope with an exodus of people either looking for more space or returning home if they were no longer working/studying centrally, combined with hardly any foreign travellers who would have taken up the slack for all of the potentially empty properties as people continue to migrate away.
However a new trend started to appear quite quickly; first let's just look at a few numbers in the last quarter alone, new properties that came onto the rental market spiked by 271 per cent compared to the same period last year, viewings were up 48 per cent, and the number of tenants moving in increased by 123 per cent for the same period. These are clear signs that some landlords could no longer rely on short-lets or short-let companies to take their stock and instead came back to the tried and tested assured short lettings market (six months or longer) whilst some chose to sell and cash in on their investments.
For the same period in property sales we saw a rise of 67 per cent rise for new properties coming on the market, compared with the same period last year, with transaction levels up by 14 per cent, but the number of people registering for property down by 18 per cent – showing the serious buyers.
The increase in stock levels and a decrease in buyers and tenants searching for a new home, led to prices becoming softer – therefore offering a rare opportunity to move. The central London market rarely drops, historically it stabilises and catches a breath then shoots back up again. The last increases were seen in 2014, so any softening on prices centrally is favoured by many as a great opportunity to gain value.
Prime opportunities presented by 2020 lockdown trends
The 2020 post lockdown trends showed tenants or homebuyers wishing to upgrade their accommodation by looking for more space, including another room to work from home, plus outside space to escape to rather than staring at four walls, while others took the opportunity to move closer to the centre of town to be closer to work and enjoy the vibrant lifestyle that central London has to offer. Others have made the decision to downsize their London home to a smart a pied-à-terre, then use the remaining equity to get the best of both worlds with a second home by the sea or in the country.
Economy boost
As you can see, despite the huge challenges we have all faced this year, we can now look back on 2020 as the year that helped the West End property market move forward, buoyed by a Stamp Duty reduction, Brexit certainty and value being offered for many tenants and buyers.
People moving, whether to buy or to rent, helps create 8-9 per cent of GDP (gross domestic product) historically, however, with other industries like hospitality and travel suffering under continued lockdowns the UK property market could contribute even higher in 2021.
Residential sales and lettings: what will happen in 2021?
The good news is that although at the time of writing, London is in tier 4, property remains open for business and judging by the online activity between Christmas and New Year, which rose by 70.5 per cent on Rightmove compared to the same period last year, buyers and tenants are keen to follow 2020 trends and upgrade their homes. Buyers especially will still have an opportunity to buy and complete before the stamp duty holiday ends in April so expect a further increase in sales agreed in January and February to beat the deadline.
Value plays a big part in property motivations so expect that whilst stock remains high, opportunities will abound for consumers. This is especially so in residential rentals whilst high tier lockdowns take over with demand for holiday lets falling through the floor due to continued travel restrictions.
The Brexit bounce
We are also hugely buoyed by Brexit uncertainty being lifted, if there's one thing the property market doesn't like it's uncertainty, so with the new deal signed as of 11pm on 31 December 2020 we are now officially out of Europe, with a deal in place to move forward and prosper as a nation. This ends four and a half years of debilitating doubt about the UK's future. Now if we can just get on top of Covid-19 we can really start to get the economy back on track too, strengthened by news of the Oxford/AstraZeneca vaccine being approved and its imminent roll out, this should really boost what is already an active property market and give London back its lustre.
Expect 10 years of Growth
Finally; expect another roaring 20's – we will get through this pandemic, whether it's living with it or beating it (I do hope it will be the latter) – with the UK out of Europe to create its own future without direction from central Europe, our economy will grow exponentially.
It will take some time and there is unfortunate pain for many long-established businesses which have already, or sadly will have to close, but there is also a bright future and plentiful opportunities for new businesses to come forward and prosper. This pandemic has accelerated positive technology changes now that we are firmly placed in the 21st Century.
Average rental price in London's West End £752 per week (£3,258 per month)
Average property price £1,573,774
Hudsons Tips for 2021
Expect properties with outside space to be a big hit this year
Dress to impress – properties that showcase an enviable lifestyle will maximise property values this year
The return of the overseas investor
Buyers and Tenants to return to the fun Central London lifestyle and make up for lost time when we regain control of Covid 19.
Need advice on your next home move, getting your property dressed for marketing, a change of lifestyle, or to snap up your new dream home. Why not get in touch?