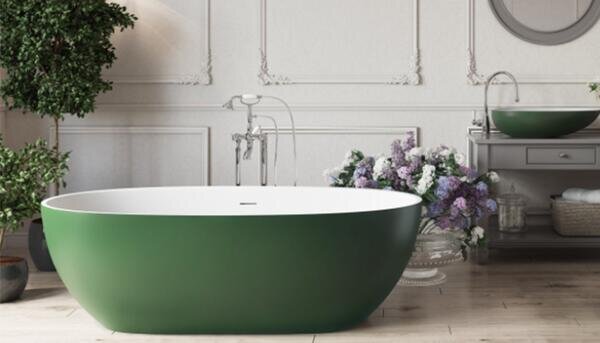 Keen on Green? Be inspired by the green colour trend for 2021 in interiors and design
In 2021, we continue to be inspired by nature and a big colour trend is green. A soothing, versatile colour including foodie shades such as avocado to darker, earthier tones, green is everywhere right now. So, if you're thinking about buying a new home that needs a little TLC or redecorating to sell your home, be inspired by our guide to the hottest colour trend for 2021.
Green tiles evoke sea and nature in general in a place you want to relax or revive in – your bathroom. This dreamy shower looks fresh and inviting lined with honed fennel green marble from designers and suppliers of handmade artisan tiles, Bert & May. Cutting the marble in smaller shapes allows the variation in the veining to stand out more, enhancing the look.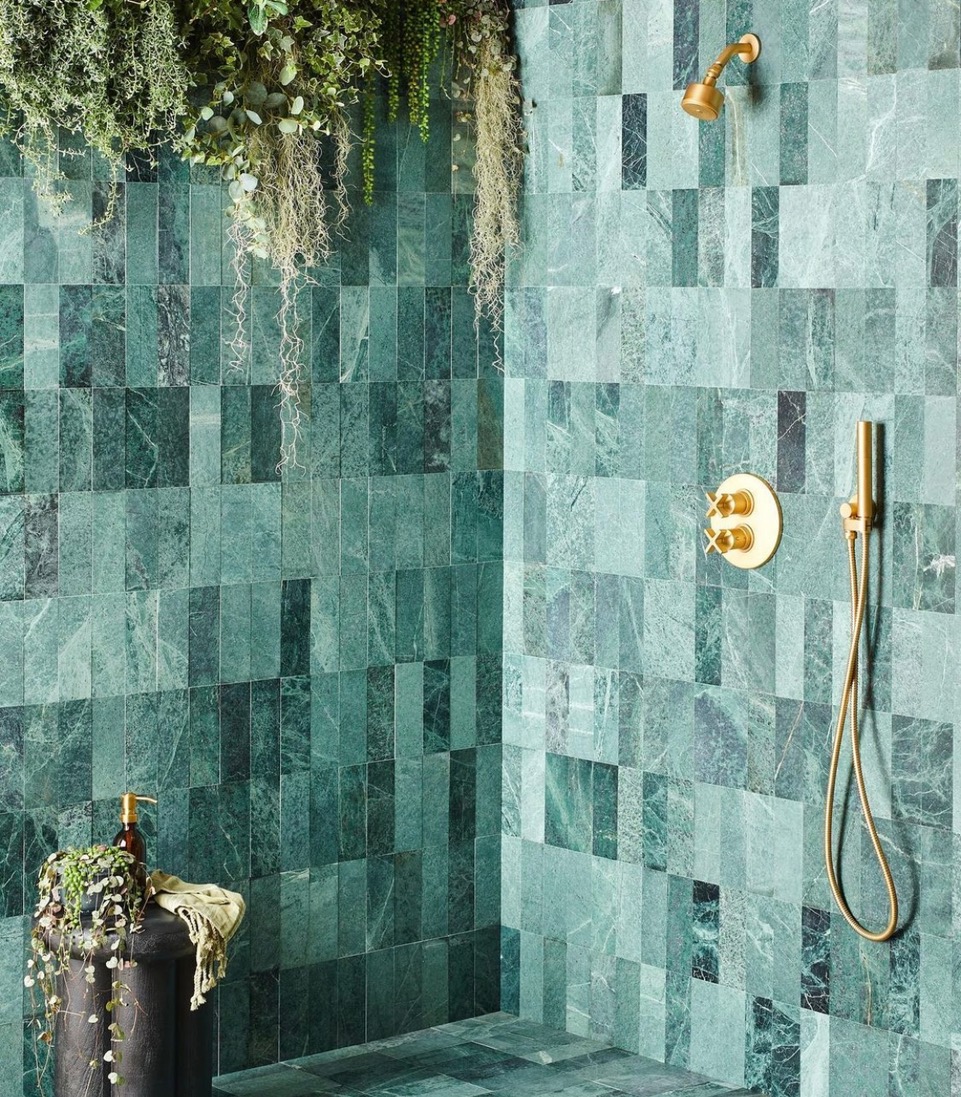 Reflecting the rural countryside where Naked Kitchens is based in Fakenham, Norfolk, painting these shaker Stamford cabinets in Marsh Green highlights the subtle natural tones of the exposed oak J-Groove doors on the peninsula. They also offer Burnham Green and Samphire shades in more nods to their locale.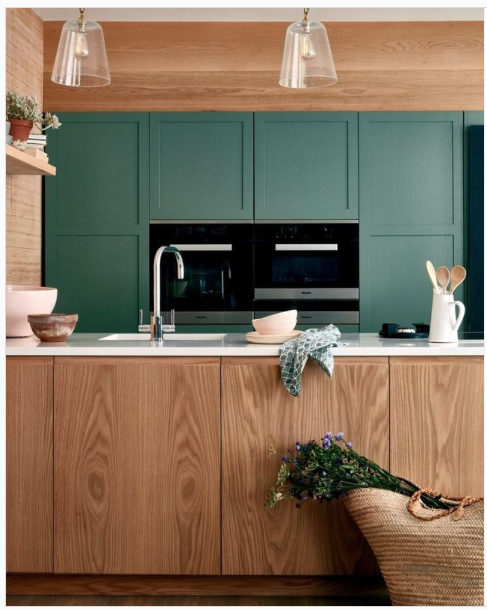 Because it's Farrow & Ball we forgive them for shucking the 1970's reference in favour of calling this fresh avocado green Yeabridge, after its place of inspiration, an 18th-century Georgian farmhouse in Somerset. Perfect for contemporary settings or period homes, it's a bright and inspiring colour to freshen up your home.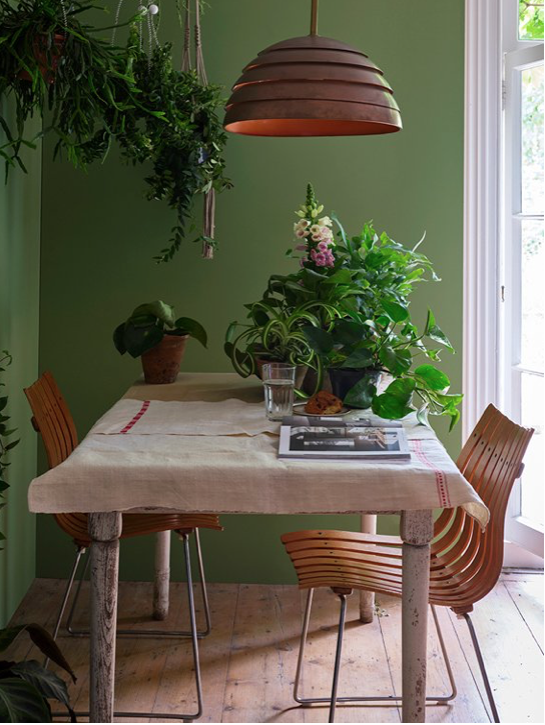 The special edition CH24 Soft Wishbone Chair from Heals is a twist on the original Danish classic, now available in a rainbow of matt paint colours. This bottle green shade is a subtle, perhaps more timeless way to bring green into your home. Place all green chairs around a table or mix it up for variety.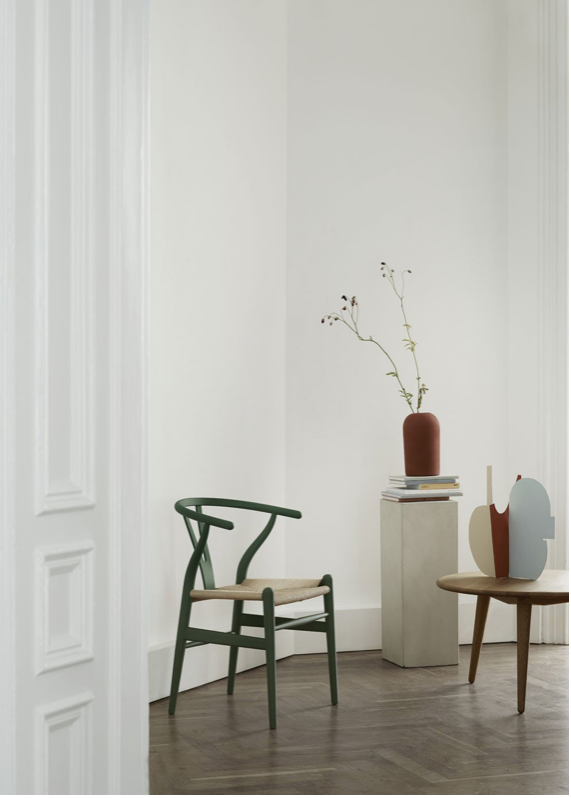 If you don't want to splash green all over your bathroom, then invest in a piece such as this moss green Aquatica Corelia free standing bathtub. The sleek, contemporary design and white interior allow the exterior to add just the right amount of green to the space. Go on, make a splash…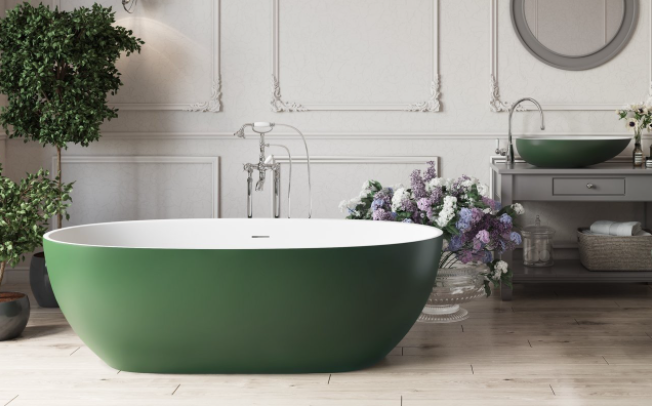 For properties in central London, expert advice and more useful blogs see Hudsons Property