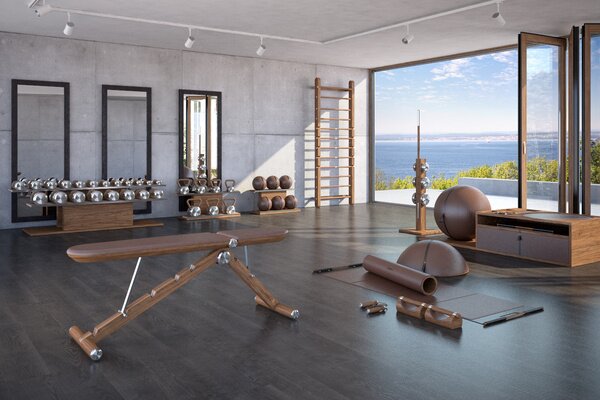 How to Create Fitness & Wellness Spaces in Your Home
Now the kids are back at school, reclaim that teaching space in your home. Here's how to easily create fitness and wellness areas for workouts and yoga. Whether you have a dedicated room for this or carve out a small space, you'll soon see the benefit.
Select the right spot
First, choose the right place in your home to set up your gym or wellness space, as this can affect how regularly you use it. If you can find a corner or room overlooking the garden or any outside space, then perfect. Natural light is hugely beneficial. Aim to be away from distractions, if at all possible, e.g. a space nearest to the kitchen is not ideal. Ultimately, it's about finding a space that you want to regularly spend time in
Less is More
Don't go heavy on equipment just because you can, as it will only clutter up your home. The idea is to balance style and function. Focus on what you need, whether that's a yoga mat and some blocks or a set of free weights and a wall mirror. If you're dealing with a dark corner, then add a mirror and a diffuser with some relaxing oils.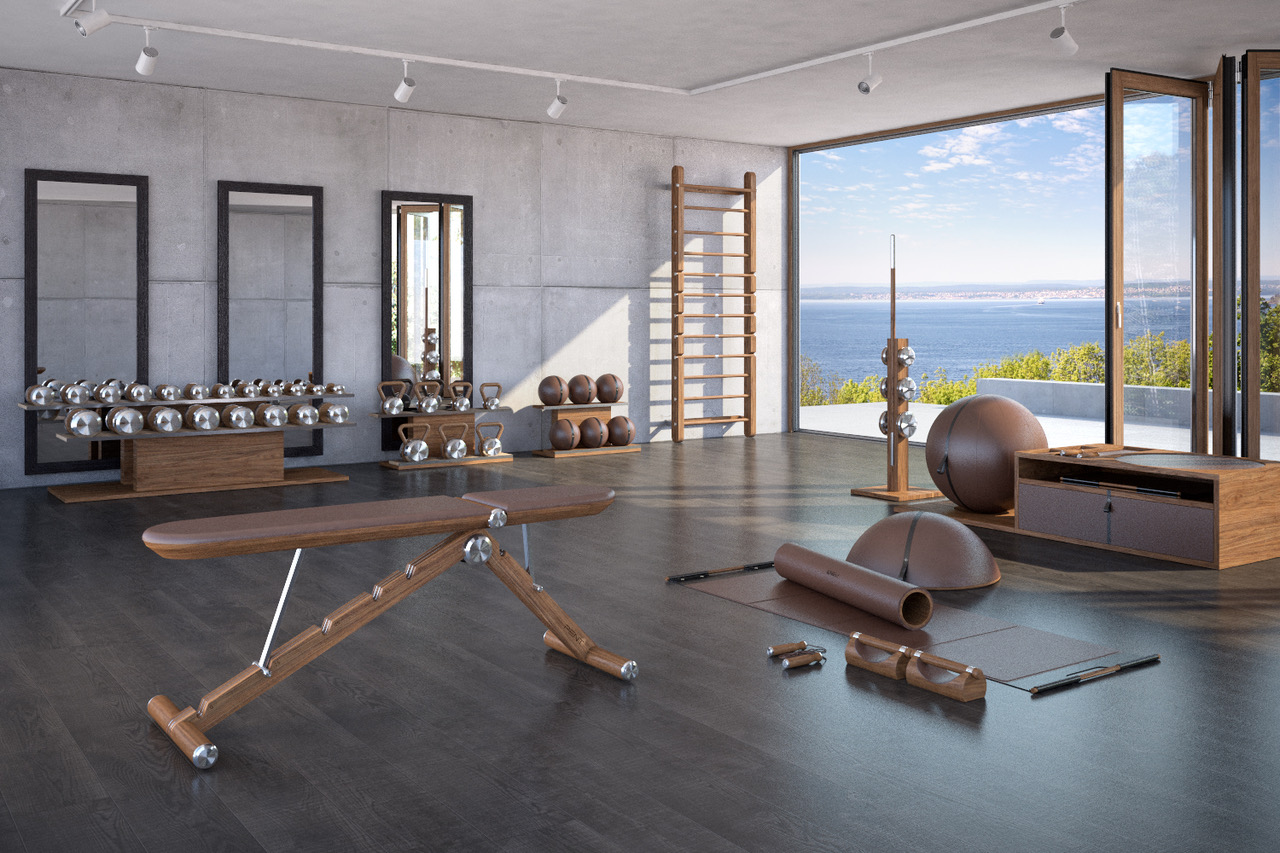 If your budget allows, invest in luxury fitness equipment by PENT. The Polish brand supplies lucky homeowners, personal trainers and five-star hotels, including Ritz Carlton with their design-led wood, leather and metal fitness equipment. Their LOVA collection includes kettlebells handmade from oiled walnut, leather and stainless steel, cost is a cool US$376. But they do throw in a stand. They're so attractive they will end up on the mantelpiece. Available in weights of 4, 8, 12 and 14 KG.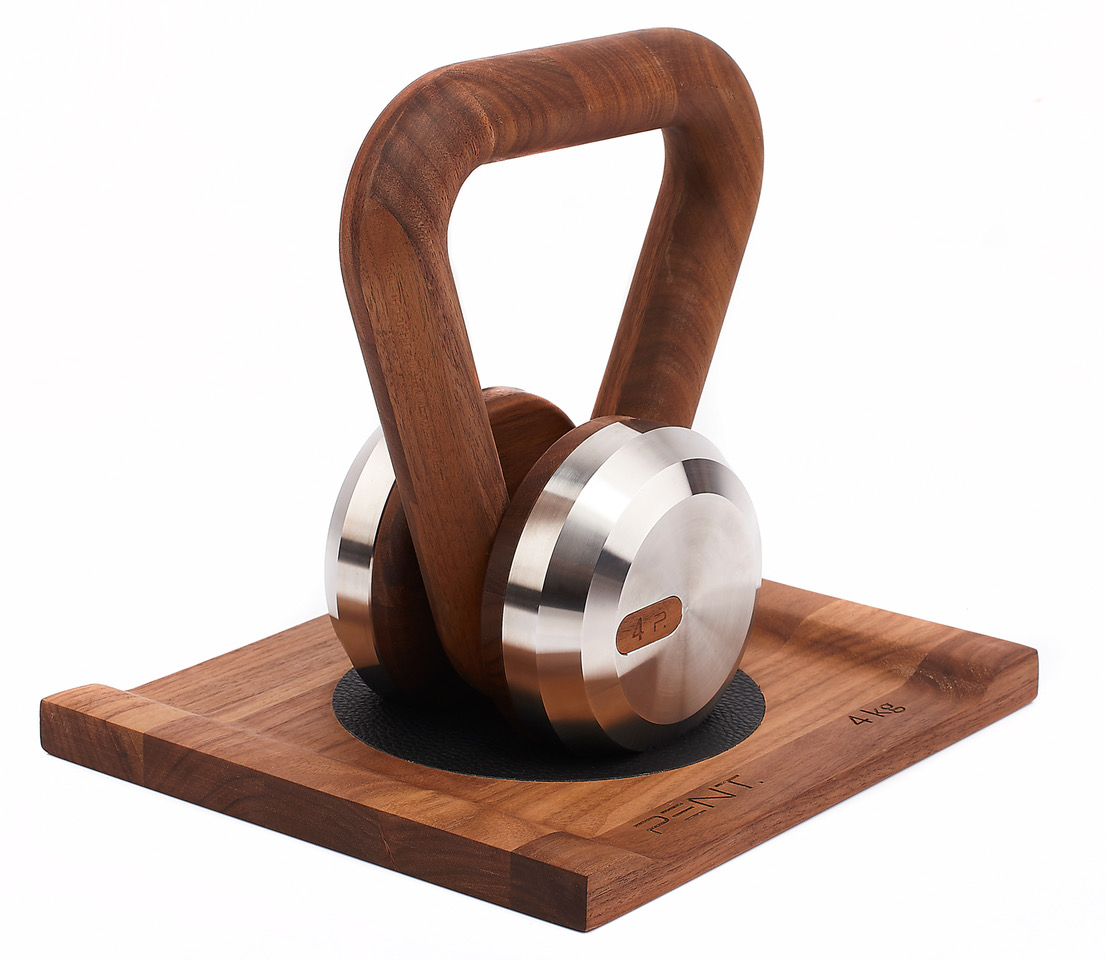 Lululemon Reversible Mat
Because you might get bored of the same mono colour, Lulemon's reversible yoga mat, £68, in soothing shades of green fern and rosemary green is a good choice. No matter what your home décor, this should fit in harmoniously. Designed to help you find balance, especially as you get a sweat on, the mat also has an antimicrobial factor to prevent mildew.
VLUV Seating Ball
VLUV's seating balls, from £90, are the perfect multitasking piece of home gym kit. Their simple yet appealing design for posture optimisation with high-quality covers means you can use them for a workout then sit on them to watch television or WFH at your desk. Available in mustard, petrol and ruby.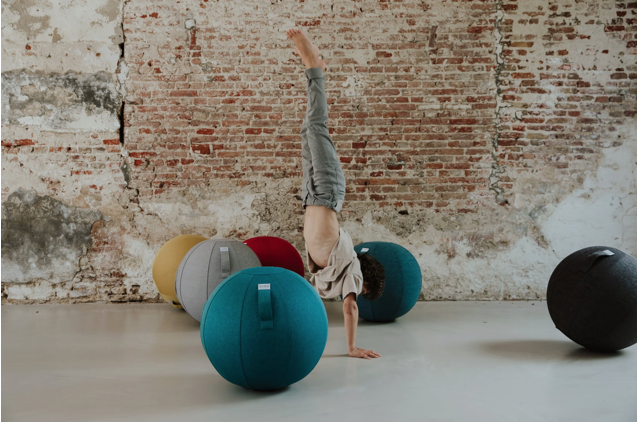 Daily Practice Resistance Bands
Resistance bands are the perfect bit of kit for a home gym or space: easy to use – regardless of your fitness levels – great for building muscle, and easy to store too. These bands from Daily Practice at Anthropologie, £36, come in a set of three in subtle shades of pink and lilac. Stored in a cute cream fabric drawstring bag, you can hang on a hook out of the way.