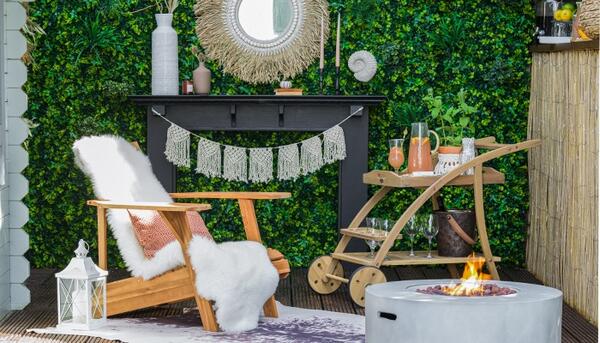 How to Create a Cosy Winter Garden
The days of sunning ourselves on loungers may be behind us for a while, but don't think it's time to pack up your garden for the winter months. Instead, why not embrace the fresher air, invest in a heater or two, and switch summer decorations for more seasonal choices to help you enjoy your outdoor space all year round?
From magical night-time gatherings with atmospheric lighting, to an al fresco coffee on a cool crisp morning, it's time to extend the season and make the most of your precious outdoor space.
Emulate a Living Room
It may sound obvious, but decorating your garden using the same principles as you would your interior is a sure-fire way to create a cosy effect. Think of your fence as your wall and decorate with paint, foliage or timber effects, then hang a faux fireplace – ideal for popping drinks on when needed – hang a mirror or outdoor artwork, and accessorise as you would indoors. Raffia Ginger Fog Free Accent Mirror, £179.99 | Wayfair.co.uk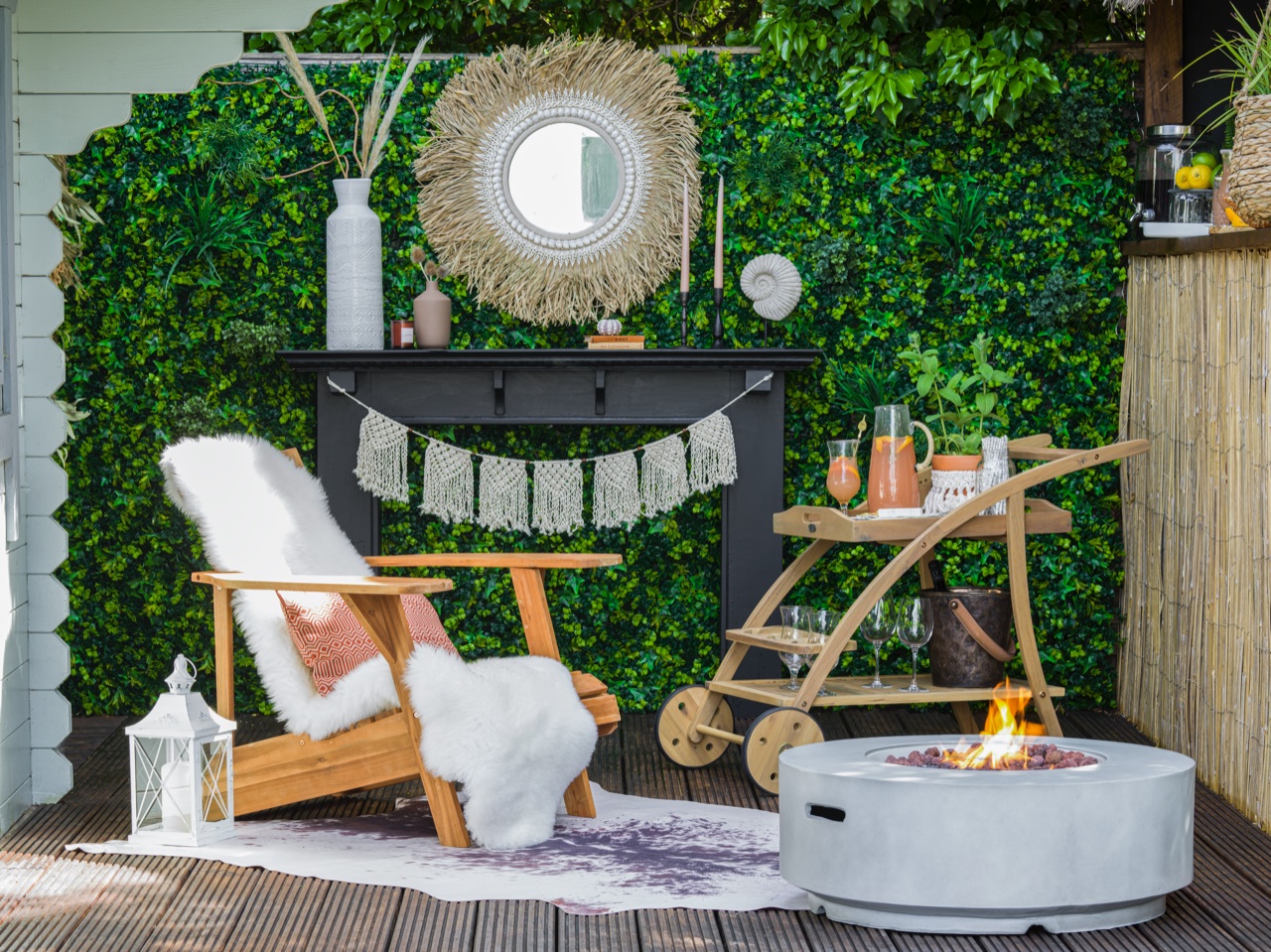 Light it Up
With the nights drawing in, lighting is key to turning your garden into a cosy spot to sit, but it's not just a one-size-fits-all approach. Consider the areas that you'd like to illuminate – perhaps you have trees or bushes that could benefit from some sparkle now the leaves are lost, or a path or steps that you'd do well to keep lit for safety. Lanterns are ideal for tabletops and floor level, while strings of fairy lights create a truly magical vibe. Outdoor Lighting, from a selection, Dobbies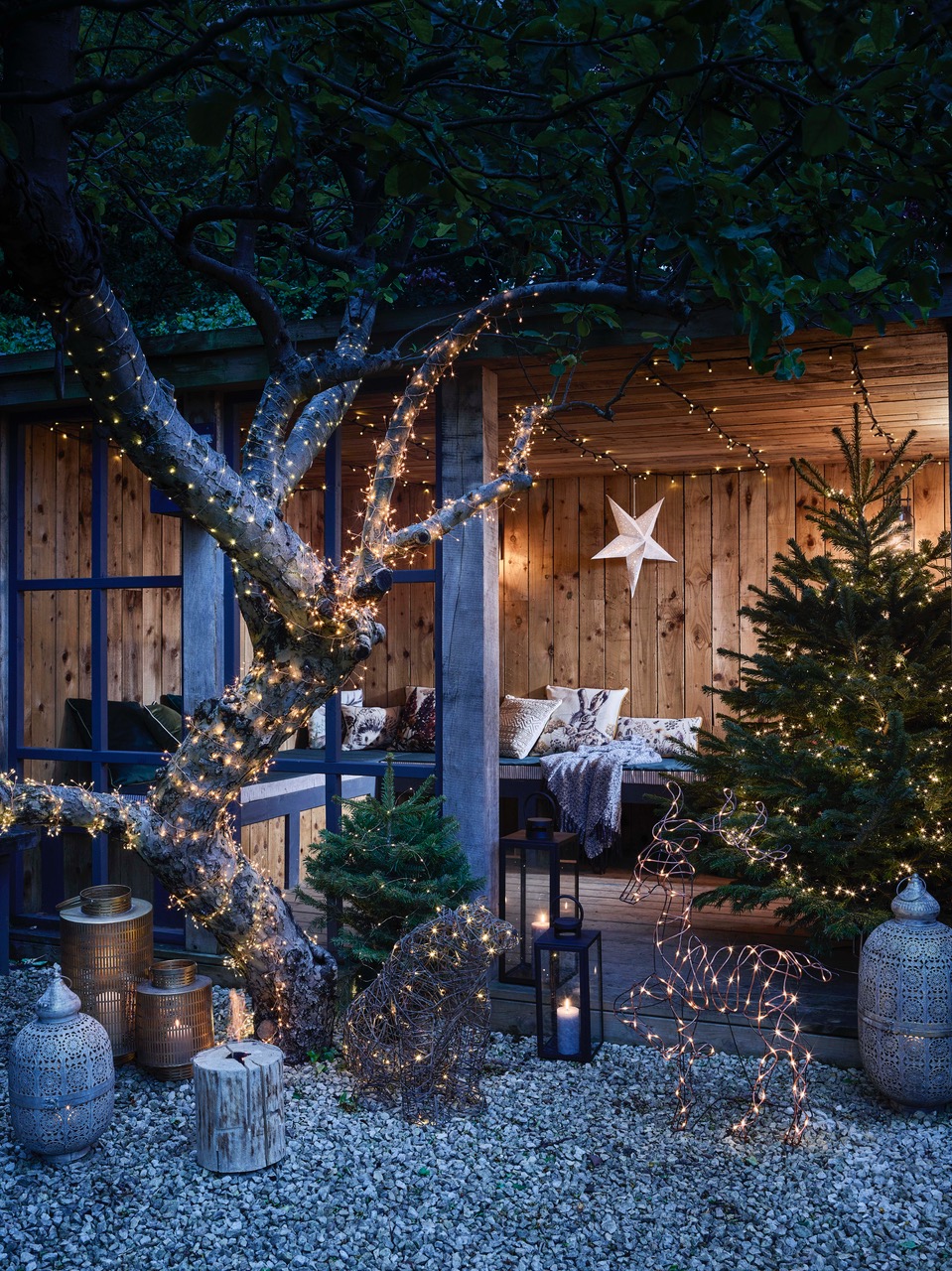 Add Warmth
We can think of three good reasons why a firepit should be your number one investment this year. Firstly, a warming blaze is essential for keeping the chills at bay. Secondly, they're ideal if you're looking to toast marshmallows or make s'mores, and thirdly, they set the scene for a cosy garden and create a focal point to gather round. Additional buys are trusty patio heaters and smaller gas firepits – perfect for compact spaces or balconies. Concrete Outdoor Gas Fire Pit, £499, Gardenesque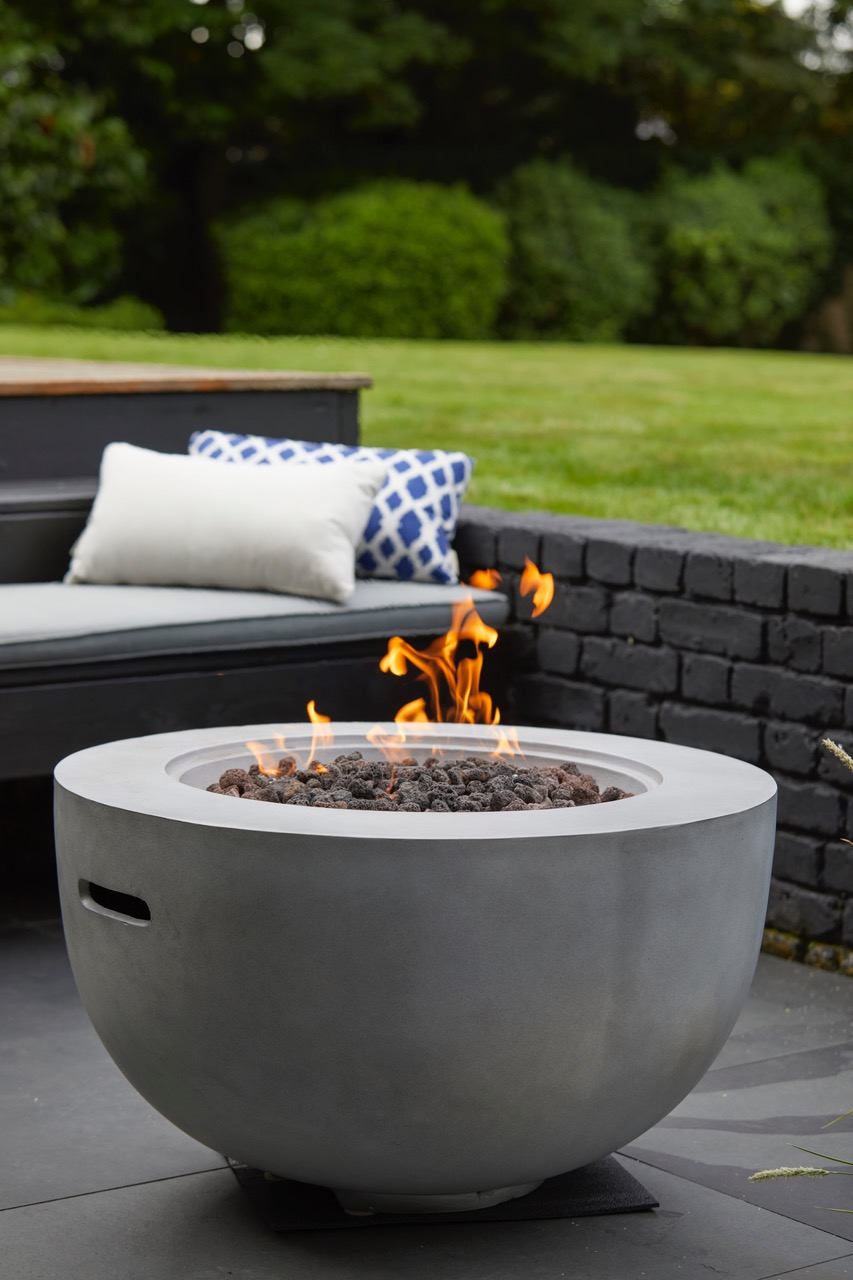 Make it Snuggly
Fires aren't the only way to keep warm and if you want a truly cosy garden, then it's time to switch out summer blankets and cushions for something a little hardier. Drape sheepskins over chairs and keep a basket of blankets on hand to wrap up in when needed. This fleece blanket, for example, has Sherpa fleece on one side and faux suede on the other to keep you warm and comfy. Olive Green Sheepa Fleece Faux Blanket, £137.50, Lovasi International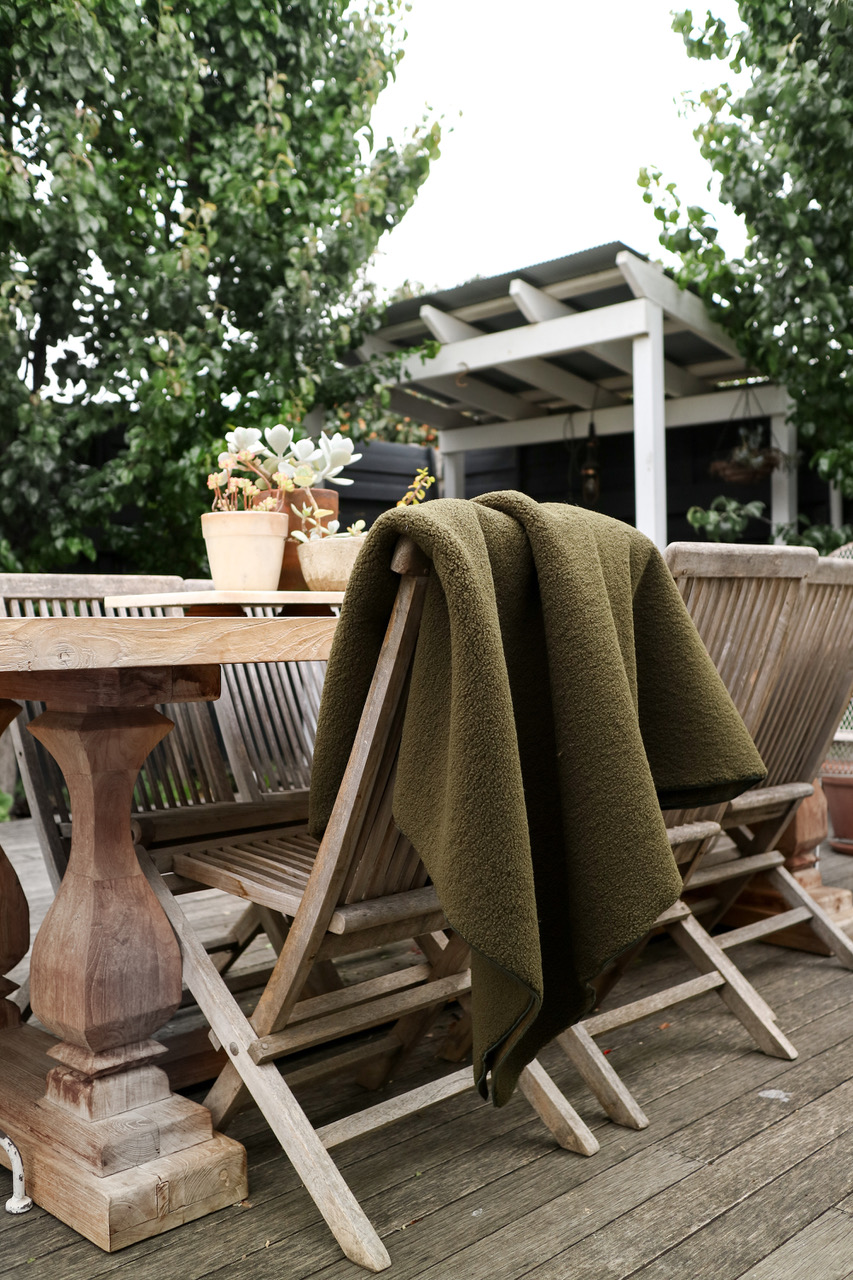 Use Durable Fabrics
Outdoor rugs have become increasingly popular over the last few years, but for winter months it's worth making sure you opt for a design that won't become slippery when wet and is slightly more durable. Not only is it reversible, but this Plush rug is also made from recycled plastic bottles, making it a great environmentally-friendly choice. Reversible Plush Outdoor Rug, £179, Lime Lace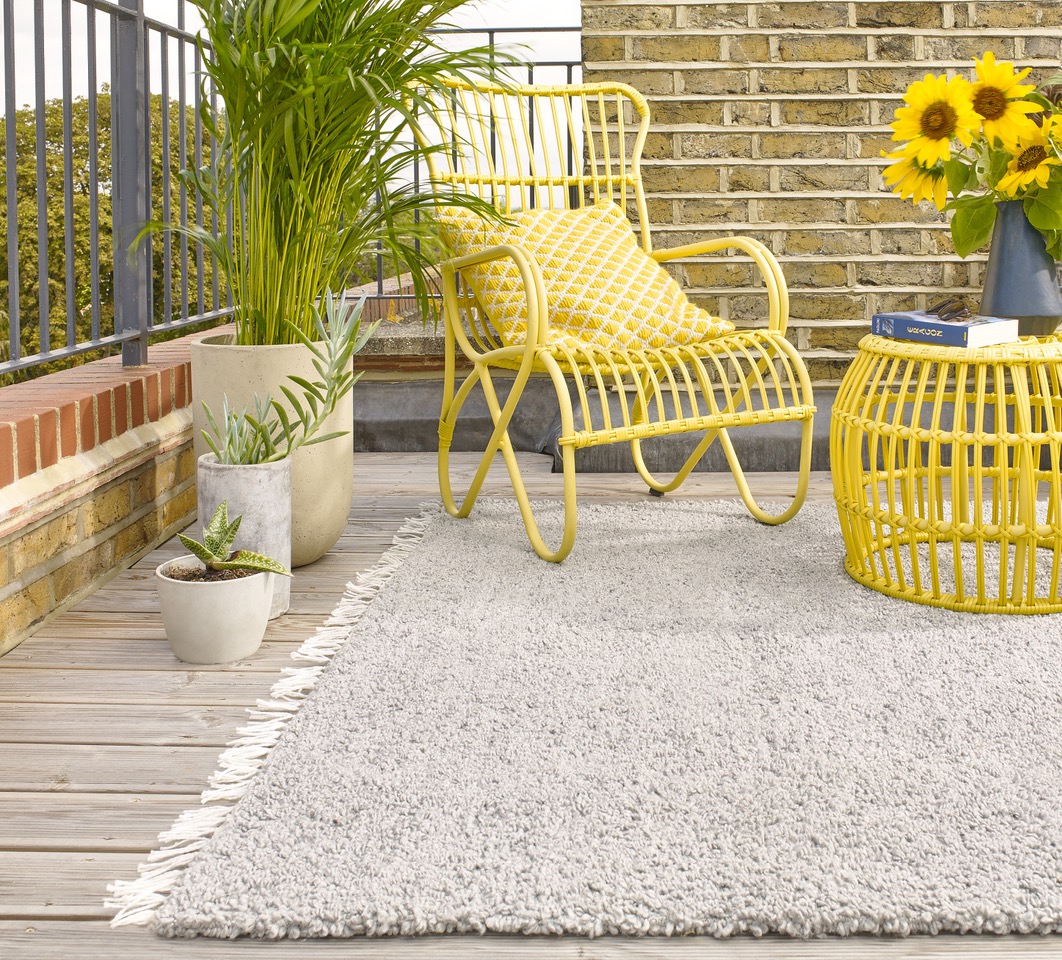 Perfect Your Planting
When the trees are bare and flowers aren't in bloom, try grouping a few pots together with various plants and perennials to add a splash of colour. Choose from winter honeysuckle, striking pansies, snowdrops, winter aconites with their buttercup-like flowers, and red or pink Daphnes, among others. Use your planters to add texture and interest – like the fluted effect of these zinc designs, for example. Three Fluted Zinc Planters, £185, Cox & Cox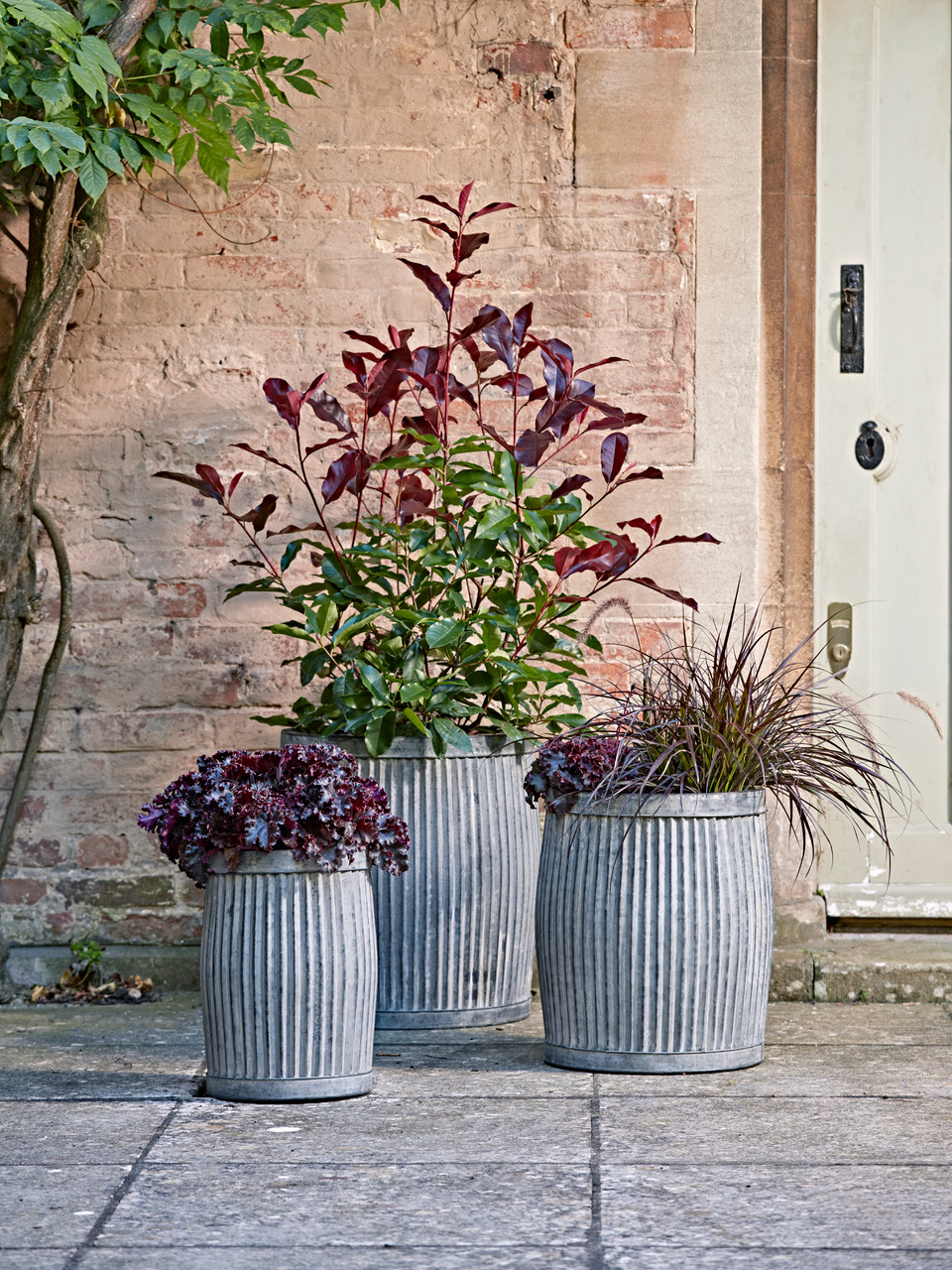 Take Shelter
If you want to enjoy your garden long into the winter, then you can't beat a garden pod, with its frameless dome structure and statement-making appearance. They don't come cheap (this one retails at £3,145), but you'll get your money's worth as it's rain, wind and snow protected, and it really does blur the lines between indoors and out. Use it for outdoor dining (you can seat up to eight people inside comfortably), a spot to practice yoga, or a cosy outdoor living room to enjoy with friends and family all year round. Hypedome Garden Pod, £2,695, Cuckooland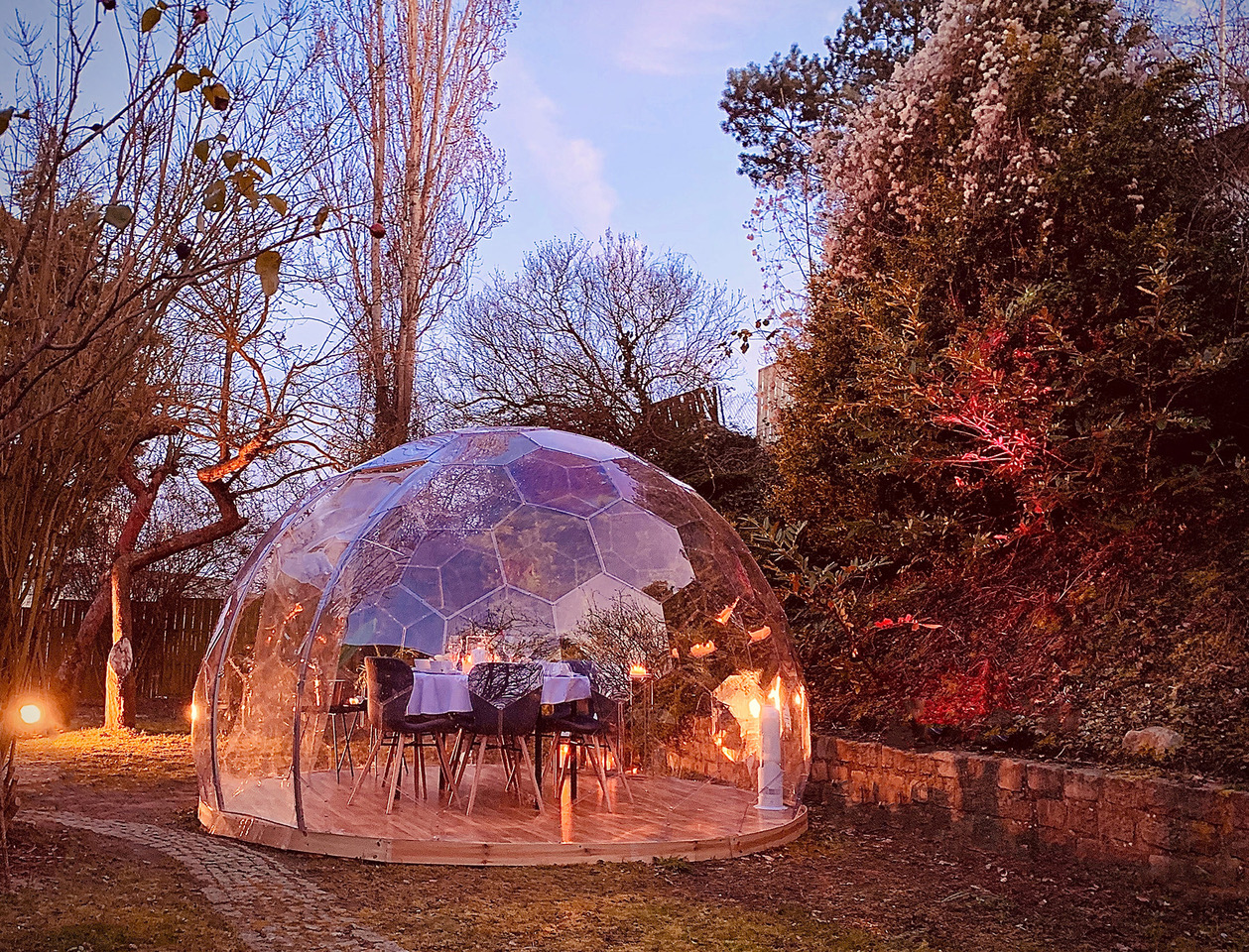 Lounge in Comfort
Sun loungers may be redundant during the winter months but comfy snuggler seats will come into their own. Go for ones with deep cushions and a matching footstool, like this rounded design, then grab a blanket and a glass of wine for the perfect relaxation spot. Garden Lounge Chair and Footstool £1,695, Nordic House