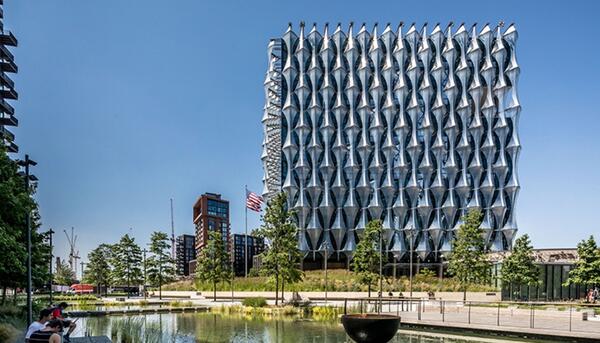 High rise, high profile: Nine Elms, London's newest district
It is part of the peculiar charm of London that some of its most urban districts have been saddled with distinctly rural names: Shepherds Bush, Chalk Farm and St John's Wood, to name but three.
Now a new district of towers is emerging from the banks of the Thames that also nods to a more bucolic past – Nine Elms. The area got its moniker in the 17th century after a row of trees that once bordered the main road next to the Thames. But for the past ten years it has been better known as London's biggest building site.
There are still dozens of cranes hanging over the area, and dusty construction trucks power between half-built blocks, but the first signs of a living neighbourhood are starting to emerge.
Perhaps the most startling sign of human life at Nine Elms are the tiny figures doing their lengths in the remarkable Sky Pool at EcoWorld Ballymore's Embassy Gardens in the heart of the regeneration zone.
The acrylic pool balanced 115 ft up in the air affords swimmers a spectacular view of the entire 561-acre district stretching from Vauxhall to Battersea.
In the foreground sits the new US Embassy, a distinctive moated glass cube that will be one of the centrepiece landmarks of Nine Elms in the same way that its predecessor dominated much of north Mayfair.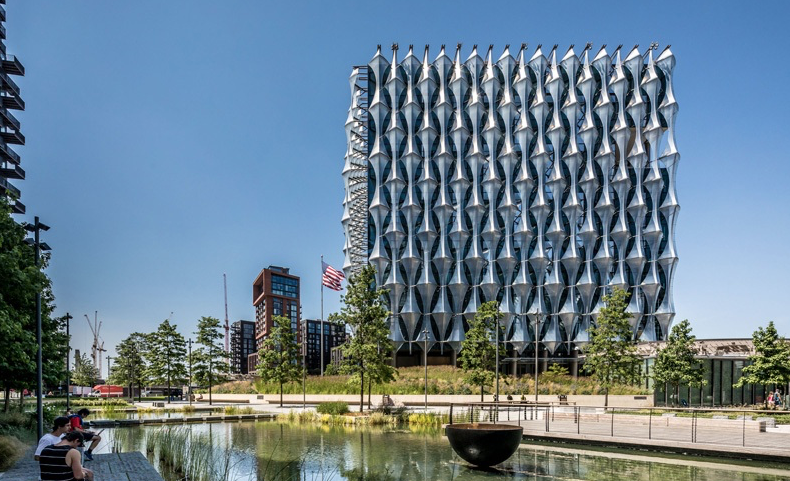 The recent history of Nine Elms dates back to 2004 when the then Mayor Ken Livingstone identified the area as a potential opportunity zone in his London Plan.
Five years later, the draft Nine Elms Opportunity Area consultation was published, setting what was then a rundown industrial district with few residents probably best known for the New Covent Garden fruit and vegetable market onto the path to regeneration.
Now Londoners – albeit mainly wealthy ones – are reclaiming the area as residential blocks complete. Around 1,500 people now live at Battersea Power Station, the area's largest single development, with thousands more due to move in over the coming years.
The transformation from post-industrial building site to living breathing residential district will take an important step forward later this year when the Northern Line comes to Nine Elms.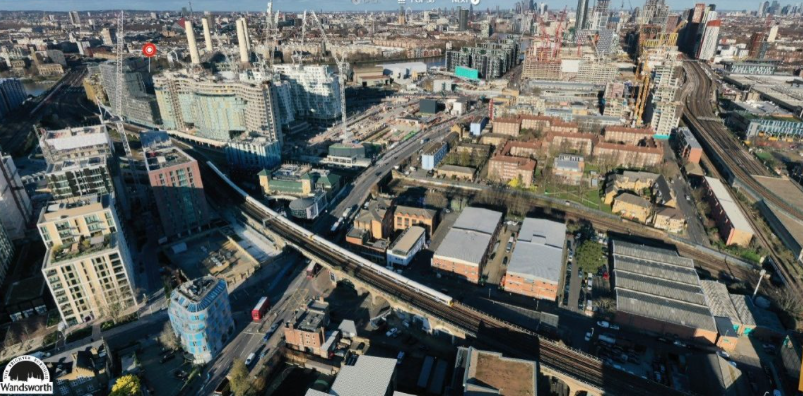 Two stations, called Battersea Power Station and Nine Elms, along a spur from Kennington, will link the area to London's mass transit networks. The line is due to open in September.
Other schemes at Nine Elms include the 53 storey One Thames City which, will be the tallest residential building in Zone One. In total, around 20 new blocks are going up. When it is fully built out as many as 20,000 new homes will join London's housing stock and a whole new neighbourhood created.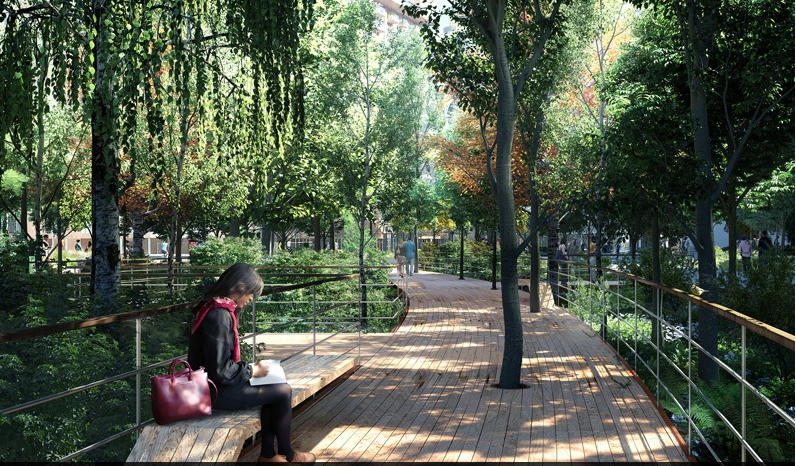 Despite the regeneration progress, critics are painting it as an exclusive citadel of soulless blocks of apartments snapped up and left empty by "buy to leave" investors. An impression reinforced by the relatively low levels of affordable housing at Nine Elms, a minimum of 15 per cent overall.
Wandsworth has pledged that 4,000 of the 20,000 units will be in the form of affordable housing, mainly through affordable rent and shared ownership tenures.
The trees that gave Nine Elms its name have long gone, but a 4.5-acre linear park opening in stages should at least give residents access to some leafy outdoor space amid the gleaming towers of London's newest quarter.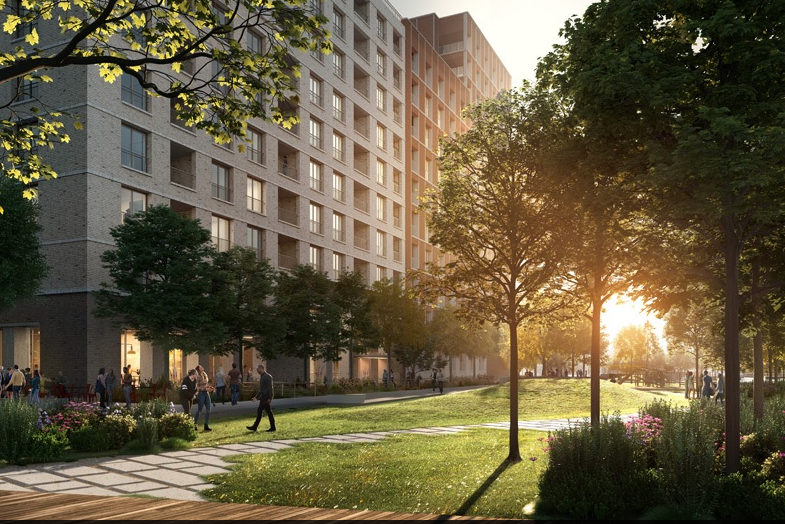 For properties in central London, expert advice and more useful blogs see Hudsons Property