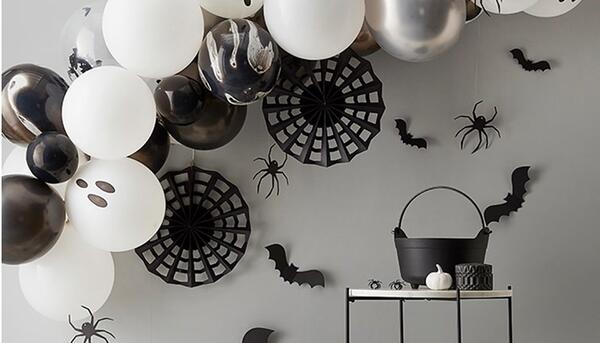 High-end Halloween decoration ideas for your home and garden
Traditionally, Halloween decorations are plastic and garish, but it doesn't have to be this way. Follow our guide below to source some stylish pieces you'll be proud to show off all year round.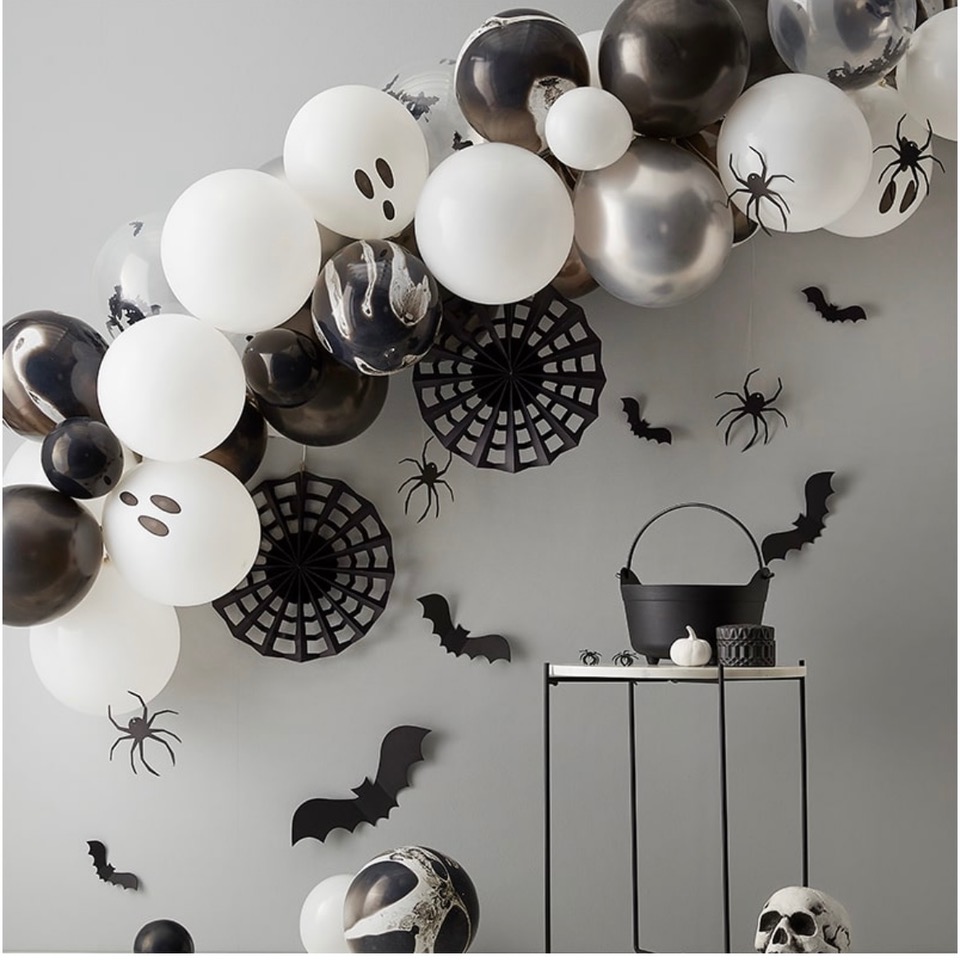 If you like to make a feature of one space, bag this bargain Ginger Ray Halloween Balloon Garland kit from John Lewis (£10). Black and white means it goes with all interior schemes, while the ghost and bat balloons, dangling spiders and webs tick the spooky box. You could also arch it around a gazebo or any garden space. Each kit contains everything you need to create an eye-catching garland including 40 mixed balloons. Available in-store only.
This clear glass wall sconce from Litfad (reduced to £46), won't scare anyone away as it's too good looking, with black industrial metal and fitting LED bulbs. Still, it's a Halloween decoration you can leave up all year, so pretty and practical in one buy.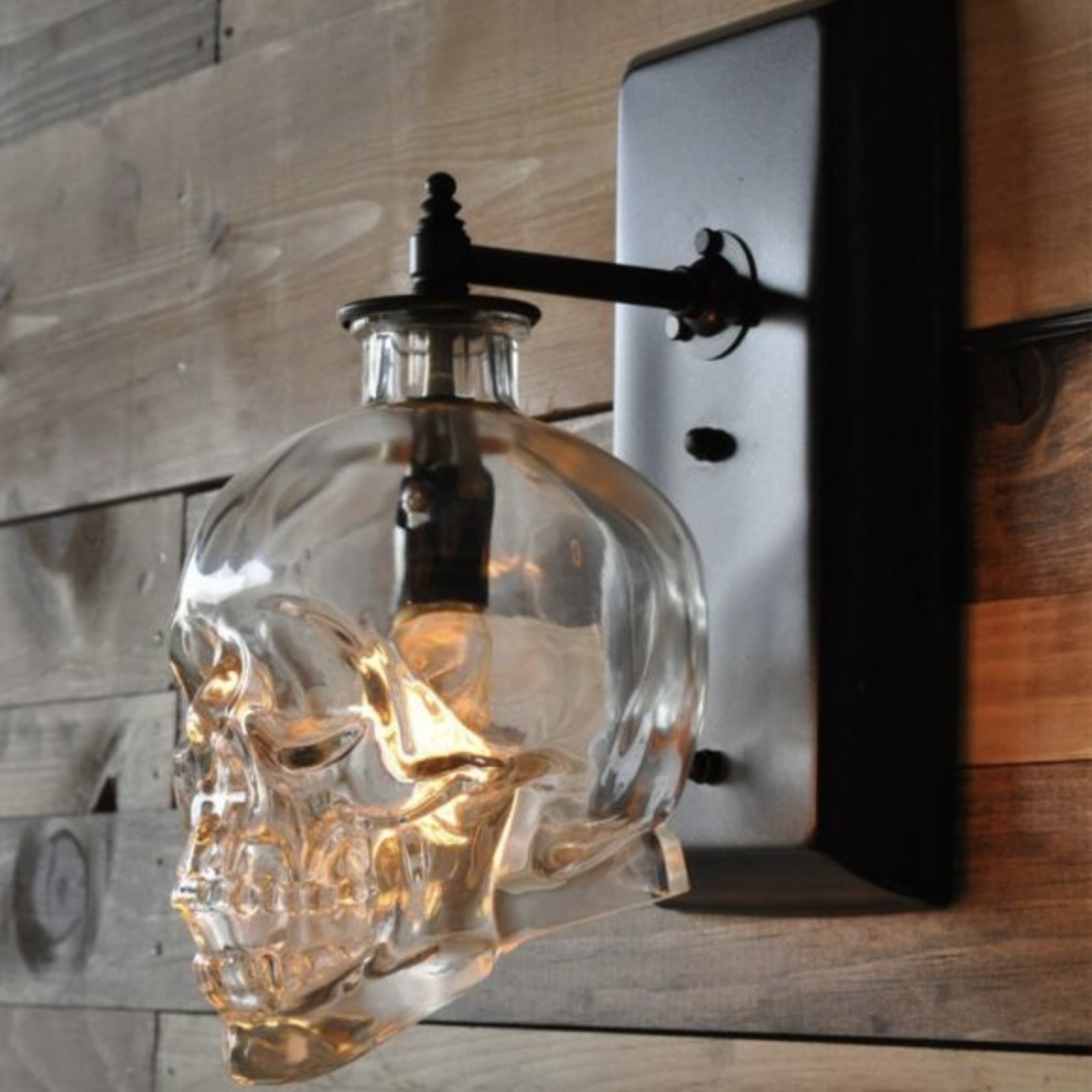 Fans of Christmas will love this Halloween bauble wreath from John Lewis (£20). It's orange enough to be autumnal, glittery enough to be glamorous with extra froufrou from black feathers and the odd gurning pumpkin is minimised. Your front door will never look better. Available in-store only.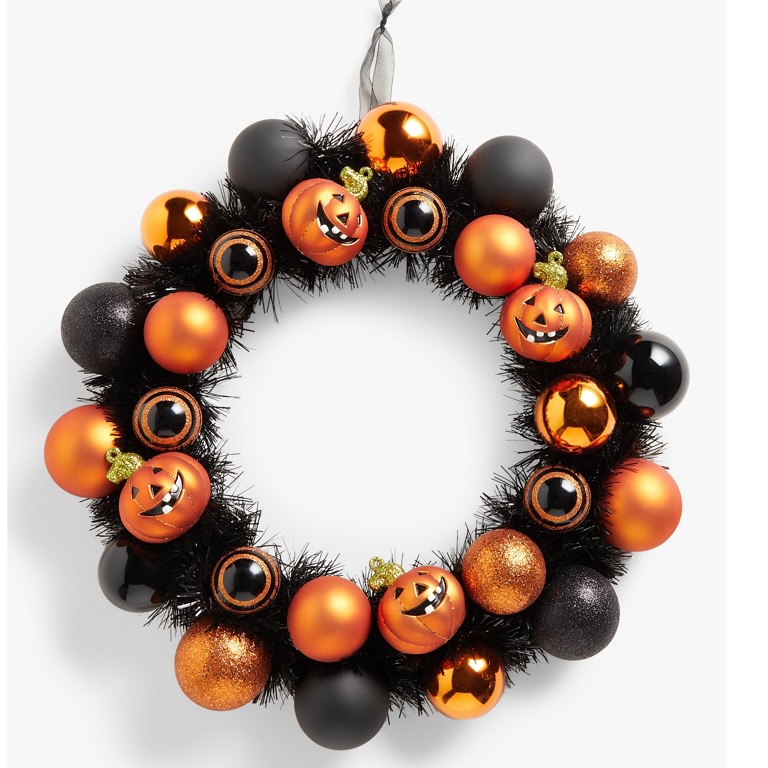 Part garden ornament, part Halloween effort, this Rivièra Maison handwoven rustic rattan pumpkin (£41.99) from Rathwood will add a certain something to your decking or patio but you could also bring it inside if you like. You won't have to carve it either, which should make you smile.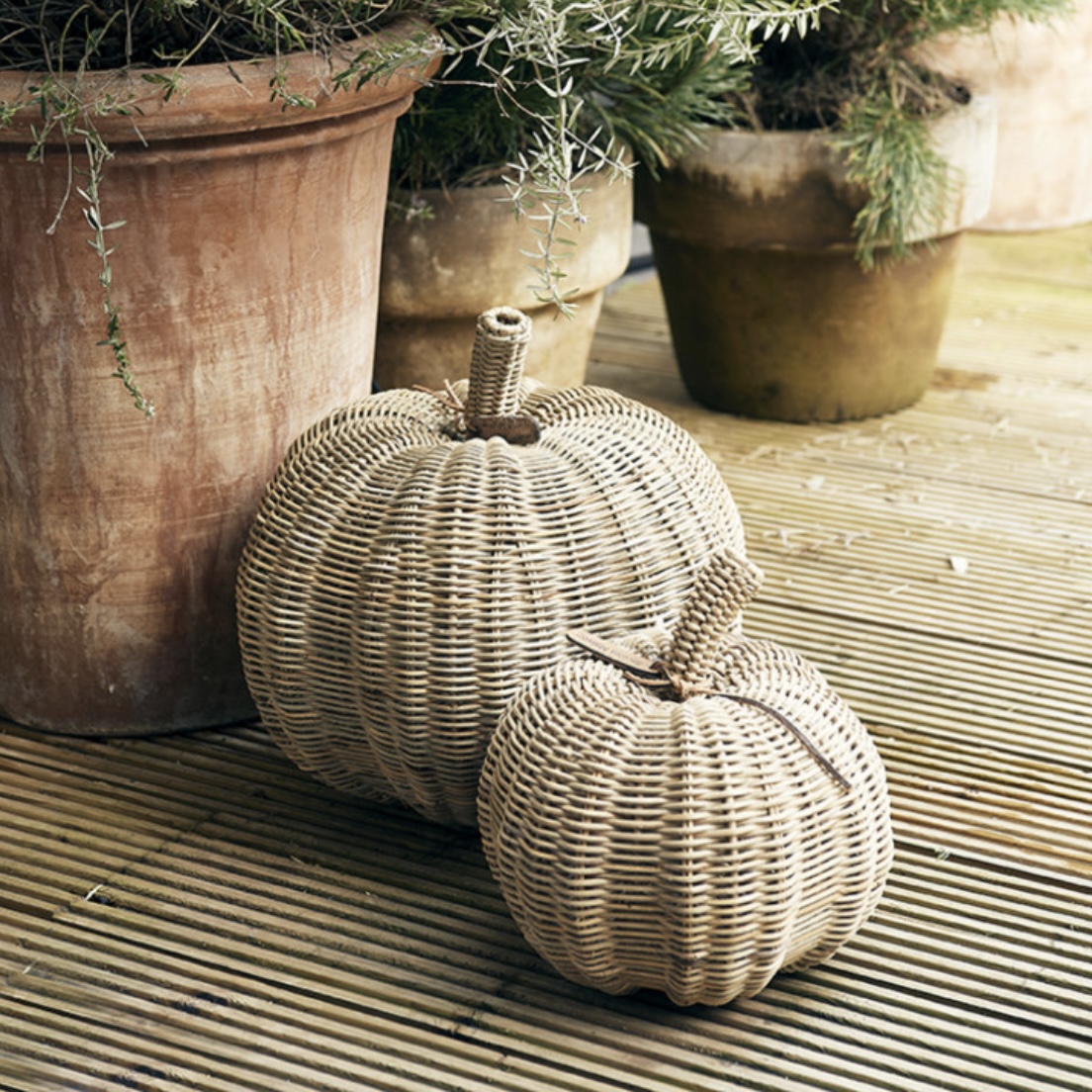 Treat your guests this Halloween to some devilishly delicious treats Fortnum & Mason style, with this decadent grazing board, perfect for creating a spooktacular seasonal table. Take your pick from a sumptuous Chocolate Skull Trio (£19.95), Damson, Blackberry and Apple Chutney (£5.50) to tuck into with a fine Cheddar Truckle (£8.95), a scatter of Witches Chocolate Fingernails (£9.95) and for the centrepiece, what else but Crystal Head Vodka in a spine-chillingly fabulous skull head bottle £55? Available online and in-store.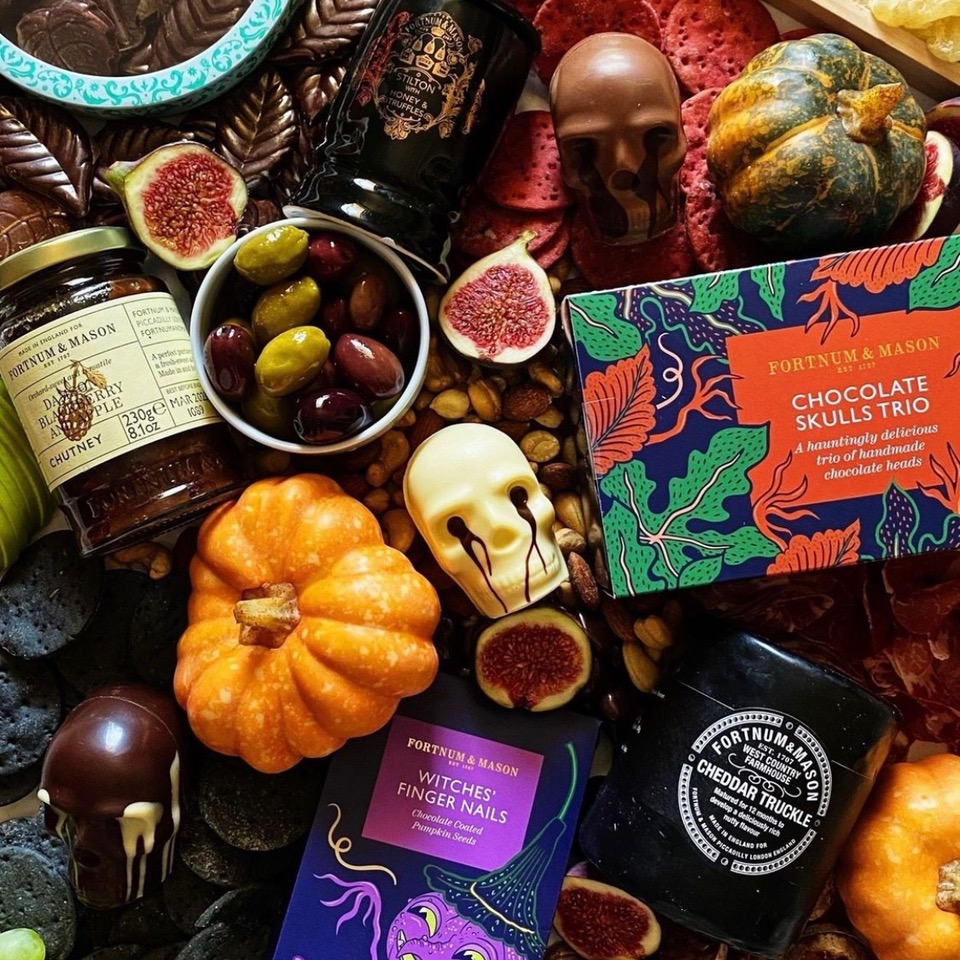 Quirky online homeware emporium Rockett St George have got it covered when it comes to Pumpkins, Mice & All Things Nice…Check out their ghoulishly good Halloween Edit to wow your party guests this weekend. We love the Large Black Pumpkin Wreath (£95), the Little Orange and Black Pumpkins (£6), artfully lit by the Pair of Black Mice Candle Holders (£38) and the scary but show-stopping King Skull Ornament (£110). Frightfully good fireplace toppers! You can also shop RSG's latest collections in the perfect setting of Liberty London.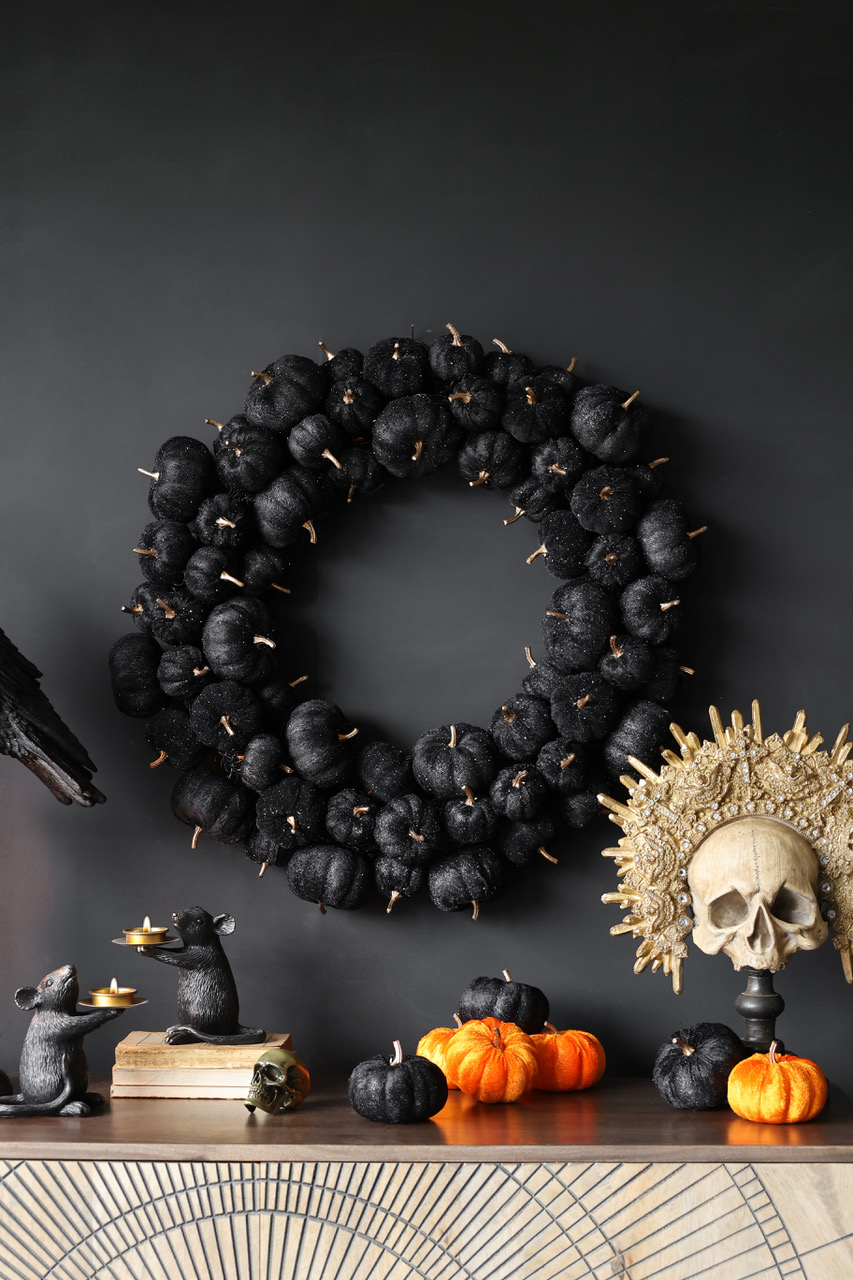 Find prime properties in central London, expert advice and more useful blogs at Hudsons Property