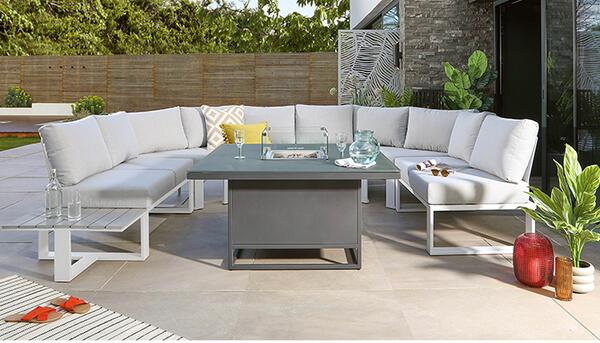 Get your property market-ready for spring
Spring is on its way and there's no better time to take a fresh look at your property and give it the attention it deserves, whether you're looking to appeal to new tenants or prospective buyers. That doesn't have to mean a complete redecoration, either – instead, introduce small touches both inside and out to bring each room up to date and embrace the brighter days.
Read on to find out not only what's new for SS22 but how you can use the new trends to your advantage…
1: Declutter and reorganise
Potential buyers or renters need to be able to envisage themselves living in your property, which can be tricky to do if it's filled with clutter. Remove any excess items – those bits and bobs that can gather all too easily – but try not to leave it devoid of any personality. You want them to buy into the lifestyle as well as the property, so show off its best bits and hint at others could live there, with fresh flowers and plenty of space for them to see each room size easily.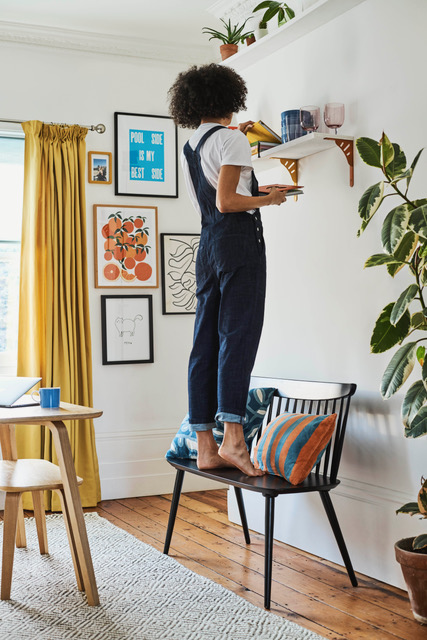 Anyday range, all John Lewis & Partners
2: Reclaim your living space
The pandemic changed the way lived, slept and work, effectively turning our properties into zoned spaces, where each spot had to work extra hard. Now we've had time to adjust, we can focus on sharpening up those multi-functional areas to ensure they not only work hard, but also deliver on function and purpose. From combined home-working areas in bedrooms and living spaces to outbuildings that double as home gyms, look at utilising your rooms in the best, most organised way, with clever storage and multifunctional pieces, to ensure those areas that need to be relaxing are doing exactly that.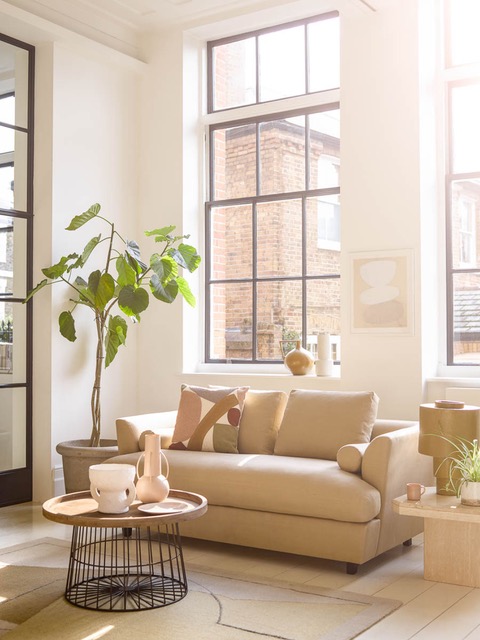 Larsen Sofa Bed in Jute Vermeer Linen, £2,150; Heston Coffee Table, £330, all Sofa.com
3: Use natural materials
The trend for natural textures may not be a new one but it's a design that works particularly well in spring, as we start to throw open doors and windows and enjoy some sunlight. Choose furniture pieces and accessories in materials such as bamboo, rattan and jute, and opt for natural linens and hemp for soft furnishings. Again, colour takes its cue from nature, with soft grassy greens, pale sea blues and sand tones coming through.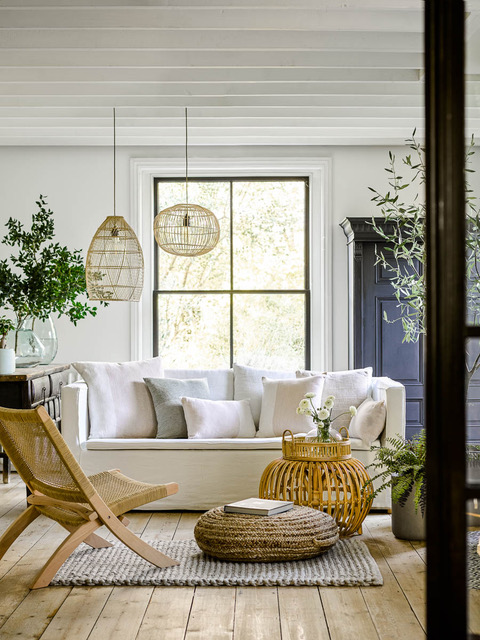 Battersea Easy Fit Pendant Shade, £100; Farrah Woven Chair, £270; Mayfield stool, £180, all Garden Trading
4: Plants can be key
We've all heard reports that state plants can be good for our health, eliminating air pollutants and helping to reduce stress, but they can also enhance the overall appearance of a space, bringing life into otherwise flat areas. Use them as you would works of art, from large sculptural statement-making plants, to smaller designs that are ideal on shelves, or used to disguise an unattractive feature. In the kitchen, a small herb display will go some way to showing viewers how they could use an area, creating visual interest and often an appealing scent, too.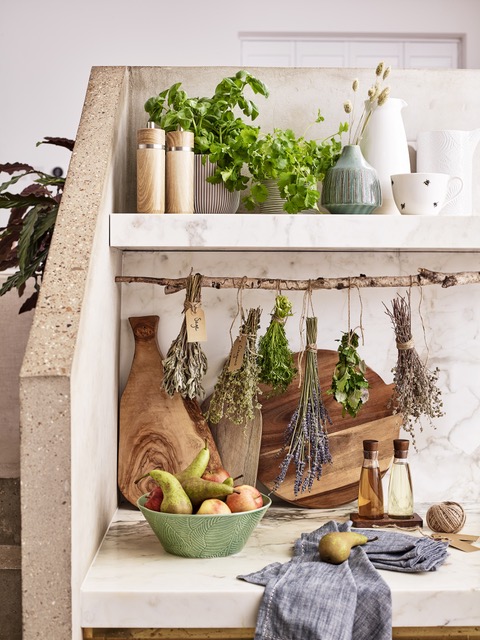 Plants, from a selection, Dobbies
5: Elevate your outdoor space
Whether you have a boujie balcony, compact courtyard or a larger garden complete with pool, use your outdoor furniture to help sell the space. Just a few key pieces can show how your exterior can be best utilised, so consider a portable bar, garden kitchen with built-in barbecue and wine fridge, or a show-stopping dining table complete with central firepit. In short, by adding a few investment pieces, like modern recliners or patio heaters, you can help buyers envisage a truly luxurious lifestyle.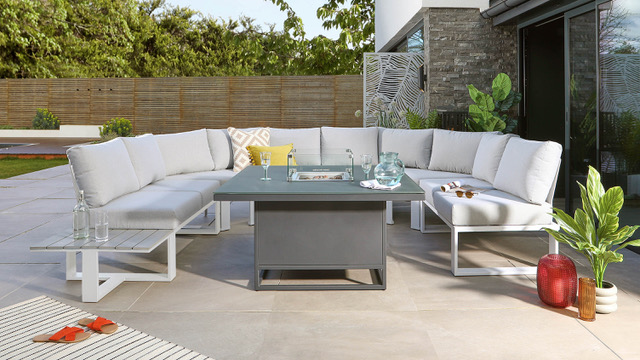 Romero Firepit Table And Savannah Outdoor Bench Set, £4,184, Danetti
6: Home staging
Hudsons and The Space Consultancy offer sole agency sellers the opportunity to use our bespoke furniture sourcing service with individual furniture packs for clients, from landlords to international investors, with an exclusive 0% finance offer (subject to terms and conditions, please call 020 7323 2277 for more information). We'll deliver, install, style and dress the property leaving it ready to be photographed and put on the market.