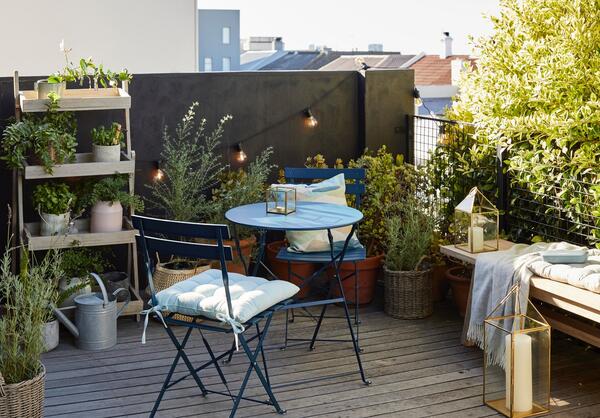 Bring your balcony to life
The weather is finally warming up, which means more time spent enjoying our outdoor space, whatever size it may be. No garden? No matter. Whether you have a balcony, roof terrace or small courtyard, these compact areas can be just as stylish and filled with everything you need to make enjoying the sunshine or an evening tipple a success. If you're on the move and searching for a central London home with that must-have outside space, Hudsons can help, click the links below to see our latest availability to whet your appetite and read on for clever ideas and inspiration on how to dress your space.
1.     Fill it with blooms
Window boxes filled with flowers are an easy way to add colour to your balcony, but don't forget the impact of fragrance, too. Herbs, lavender and other scented plants can fill your patio with a beautiful aroma – and offer you the extra garnish needed for those summer cocktails. Opt for a mix of low-level plants in pots and baskets, along with a small planter stand for smaller varieties.
Camden Bistro Table & Chairs, £95, John Lewis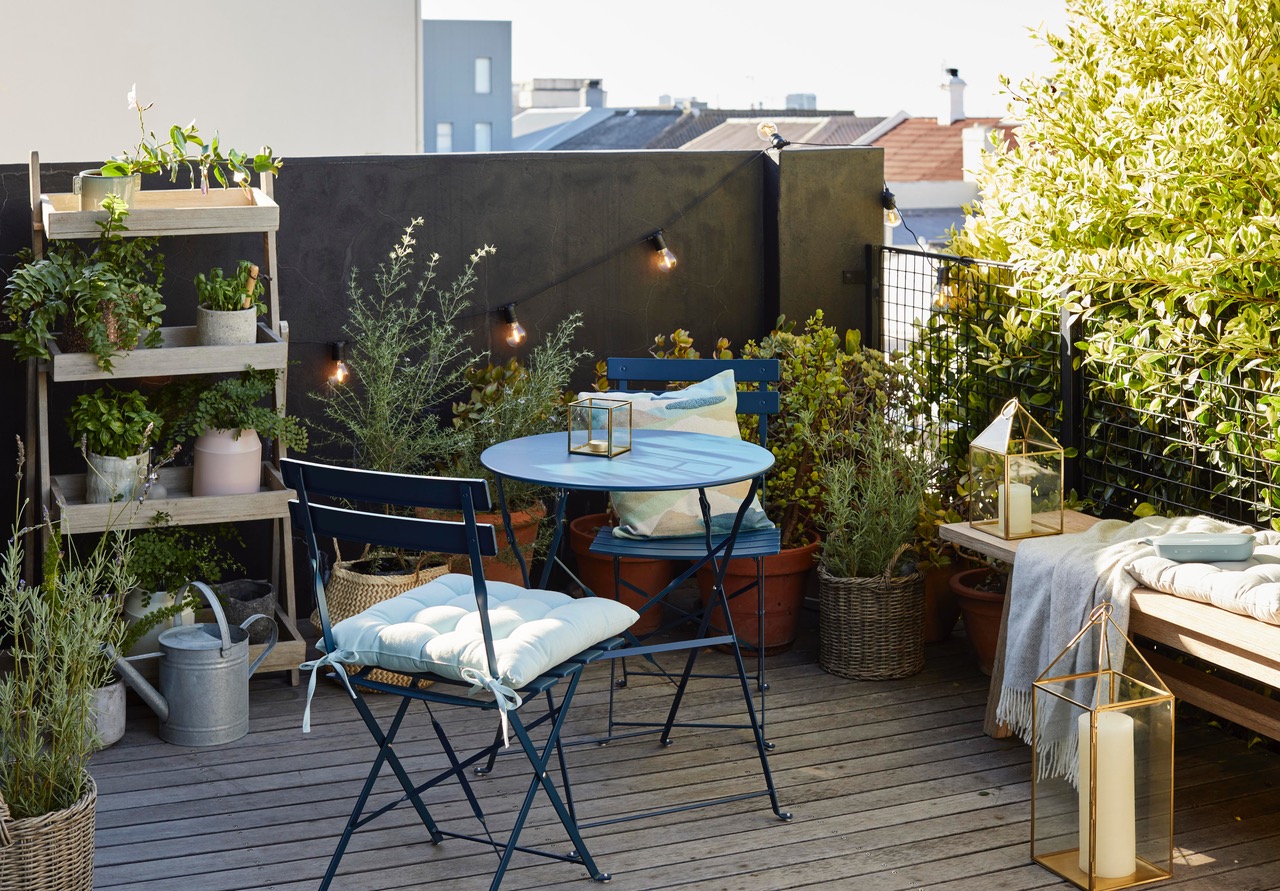 2.     Create an outside living room
Using the same formula as you would inside can insure your balcony is a place you want to spend time in. From comfortable seating to a coffee table or somewhere to place a glass, along with cushions and plants, style your space as you would your living room and you'll have a comfortable and inviting spot to relax or host in.
Lisbon Garden Lounge Corner Set, £1,299, Barker and Stonehouse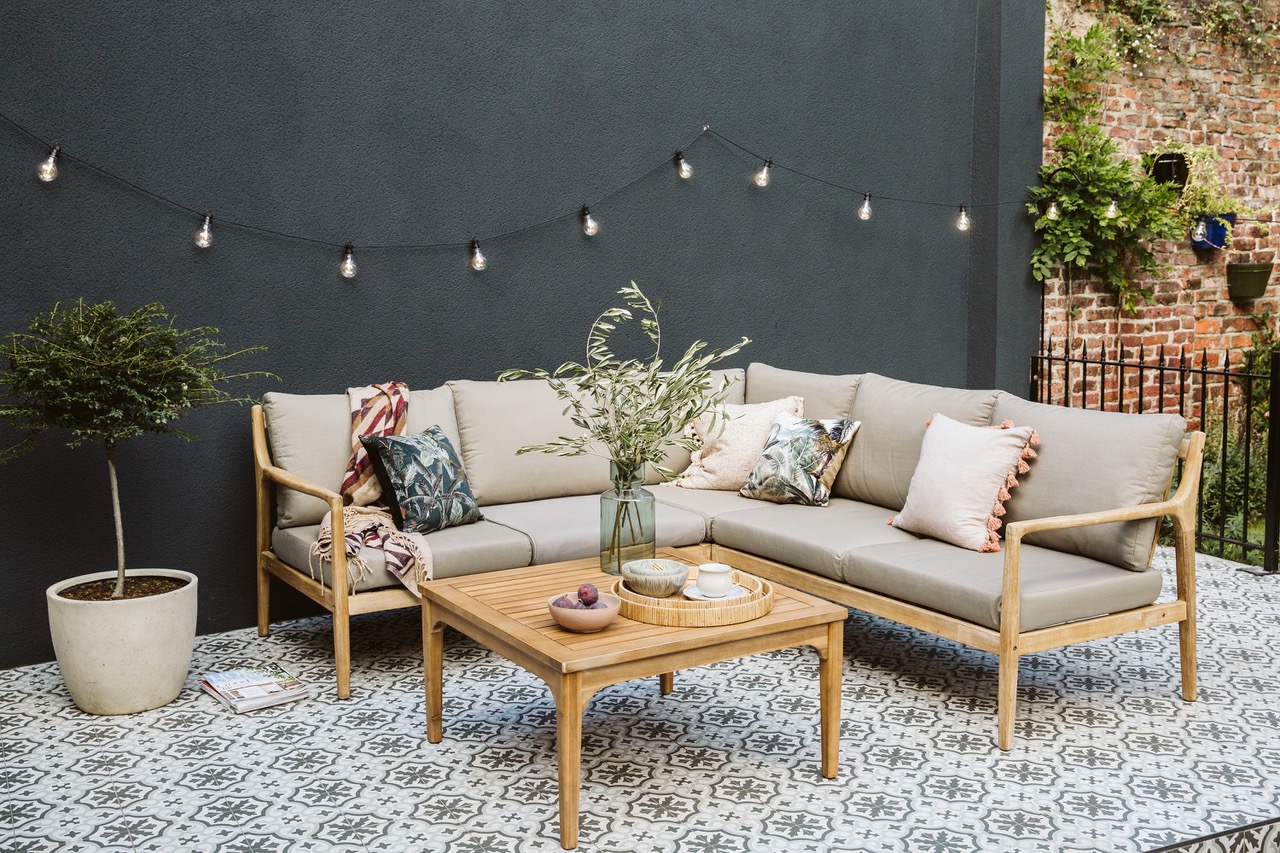 3.     Make it multifunctional
Short on space? Opt for a piece of furniture that can do everything, from give you a place to sit and enjoy a morning cuppa to dine or work outside. This set from Dobbies comes with two chairs and even has a storage trough at the back, perfect for creating a mini garden of plants.
Freya Balcony Set,now £183.20, Dobbies Garden Centres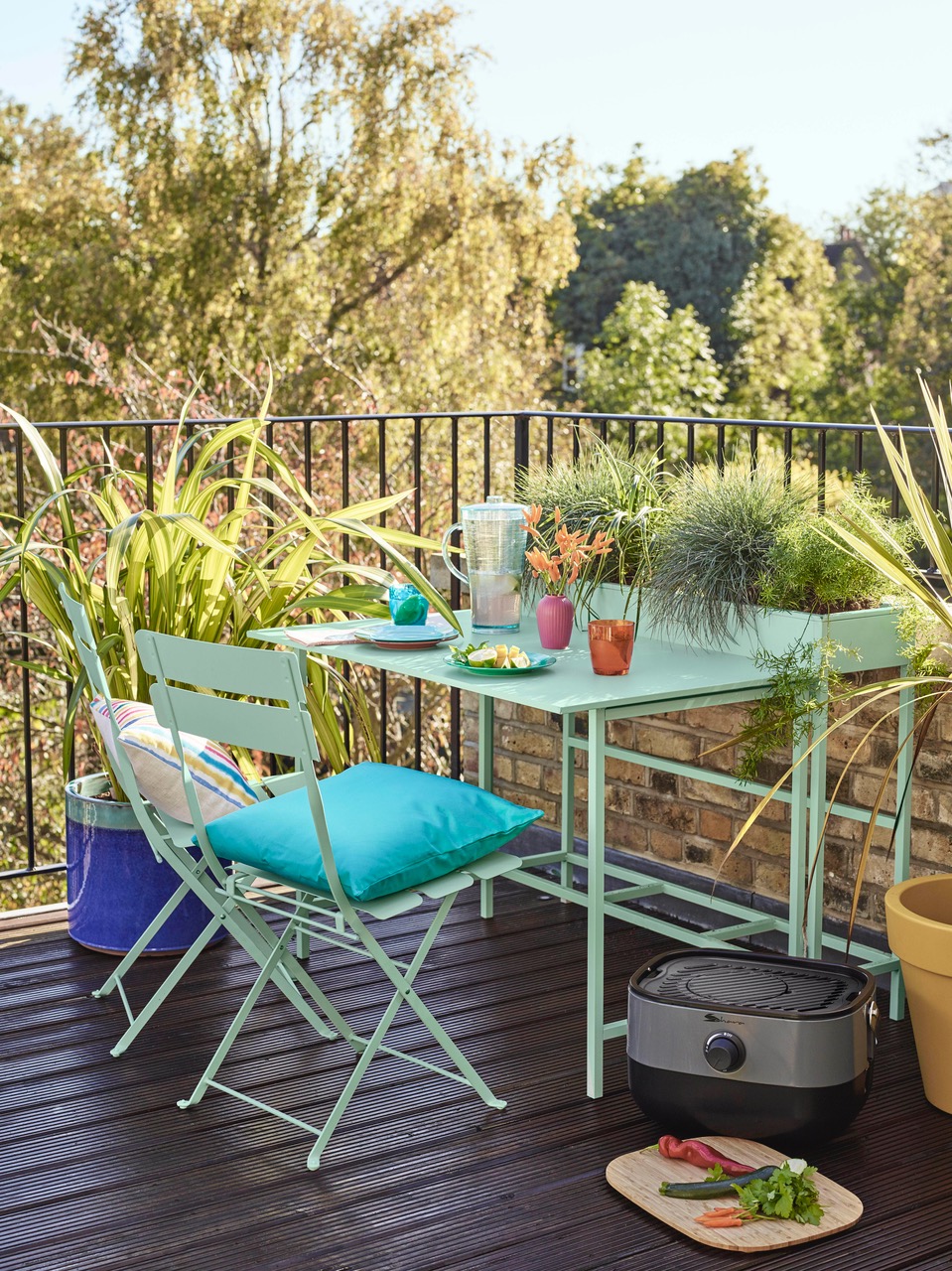 4.     Light up
Lighting is just as important in a small space and, carried out correctly, can make it a space you enjoy long into the evening. Take into account what you need lit for practical reasons – dining areas or a spot for reading can benefit from overhead pendants or wall lights, while any steps or hazards may require spots. Then add extra ambient lighting, from lanterns that are easy to move around to where you need them, orb-shaped tabletop ball lights or a canopy of sparkly festoon lights overhead.
Pro Connect 5m 10 Warm White Connectable Festoon Lights £49,99, Lights4fun.co.uk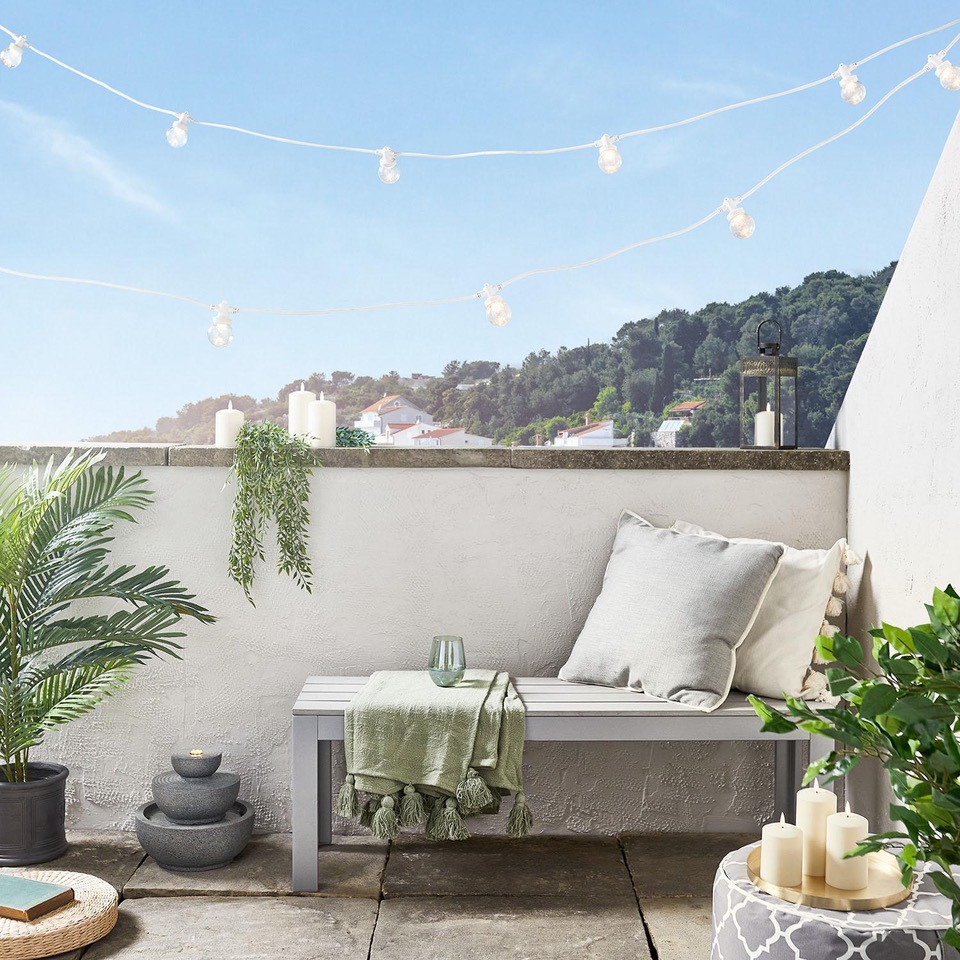 5.     Get grilling
A barbecue, especially a jumbo-sized design, can take up a good deal of room, so finding one that not only takes up less space, but still allows you to gather round when entertaining can only be a winner. This design uses electricity rather than coal or gas, and has the option of a mounting set or stand on which to place it.
Balcone Electric BBQ, £429, Morsø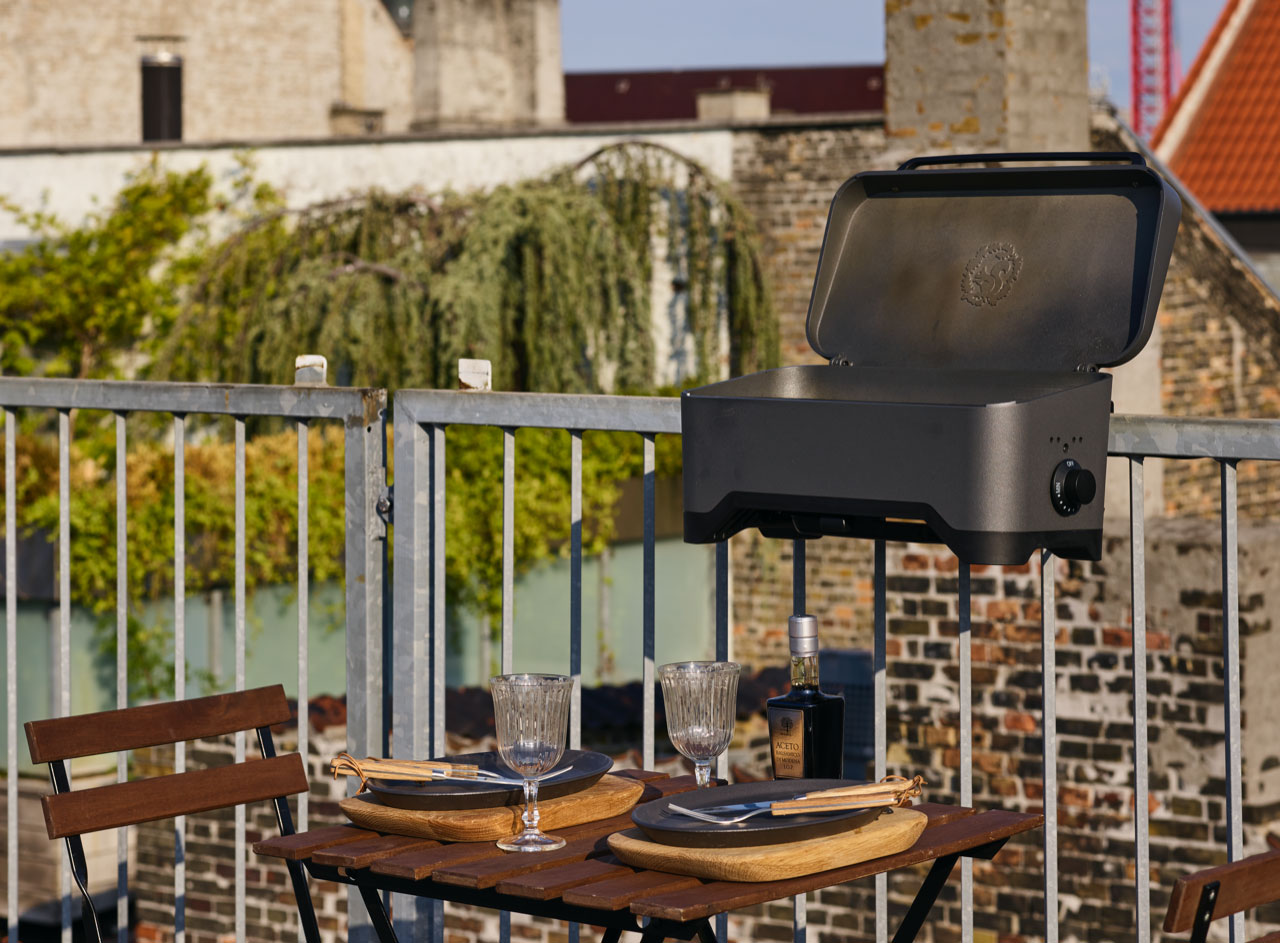 6.     Keep it private
If your city dwelling could benefit from some extra privacy or shade outside, consider adding extra fence panels above your balcony wall. Choose a colour and material to complement what you have already – deliciously dark anthracite works well against the textured mocha wall, here, for example. Alternatively, use plants or bamboo screening to up the seclusion.
Neva Fencing & Screening, DIY at B&Q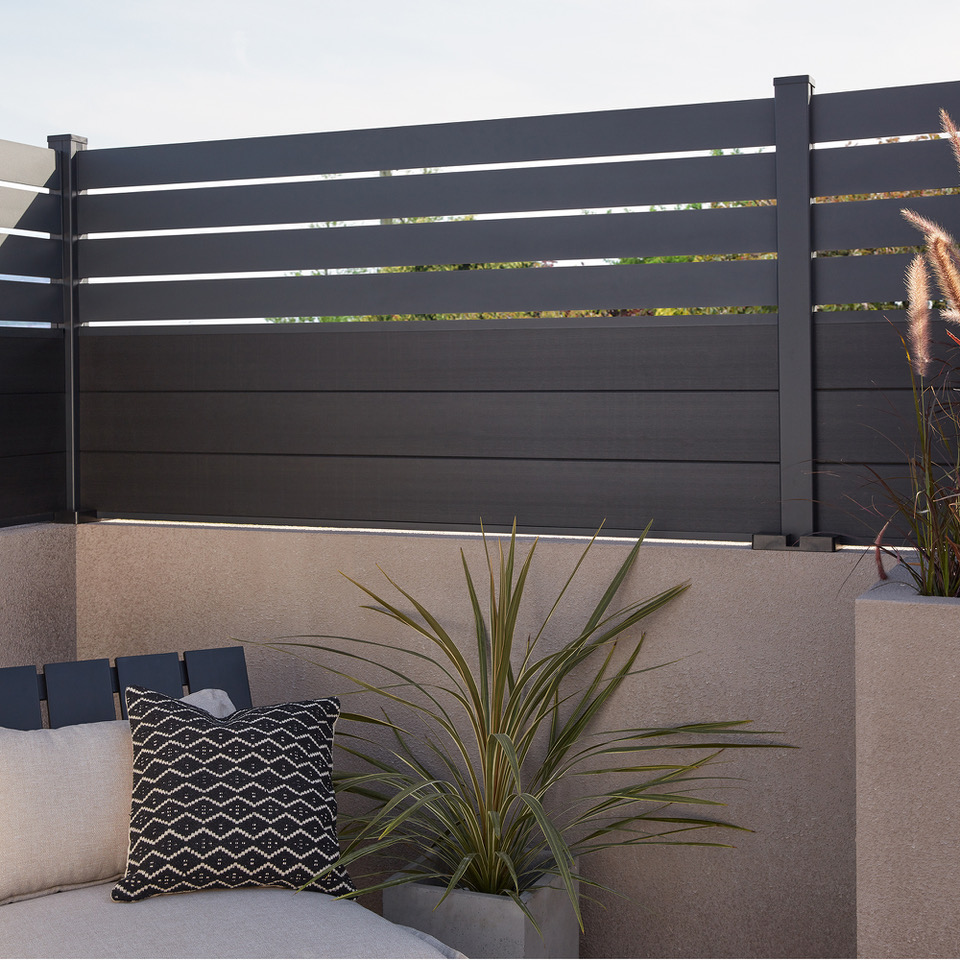 Hudsons Property selection of homes for sale with outside space: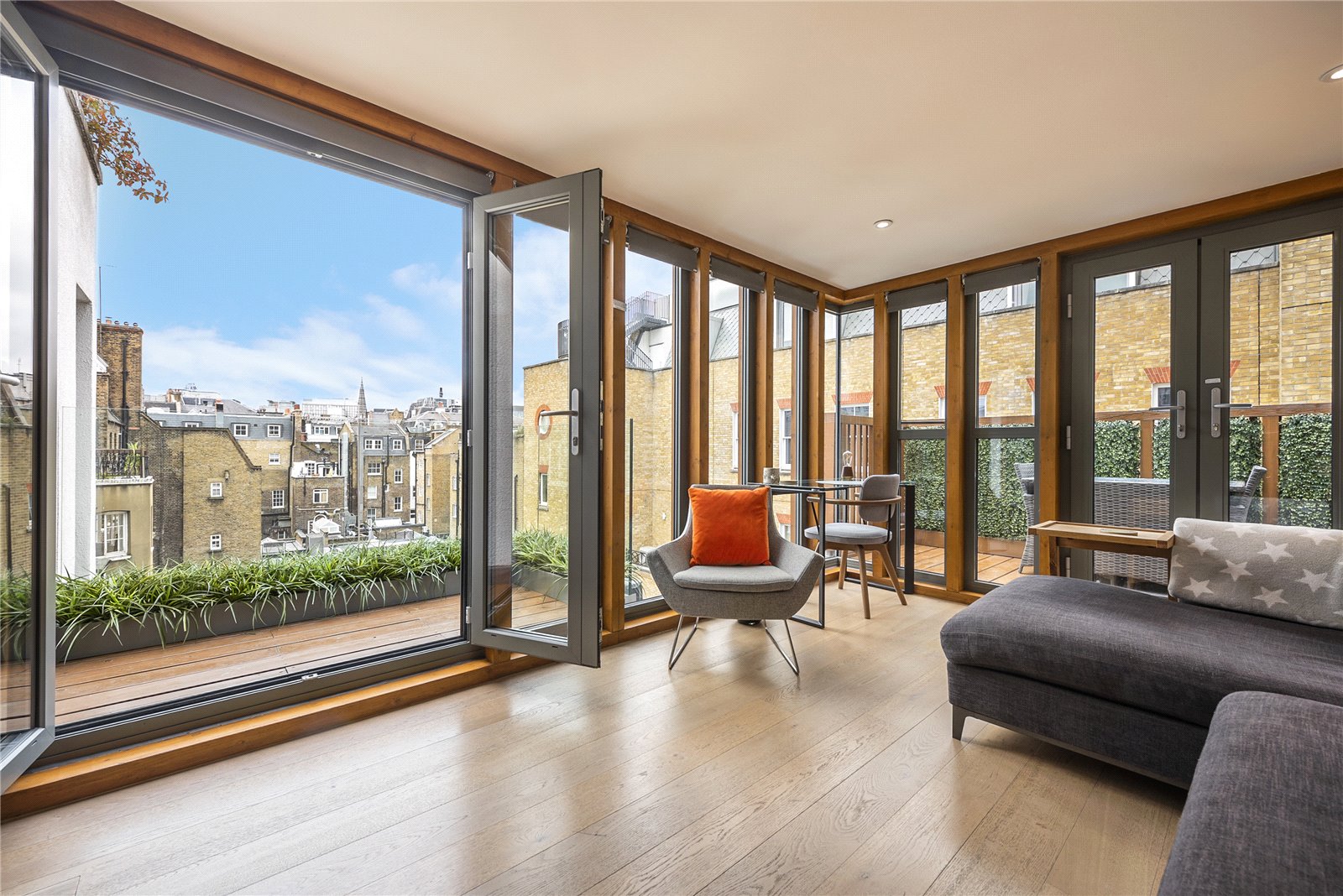 One-bedroom apartment opening out to two private terraces in Percy Street, Fitzrovia, W1T, £899,000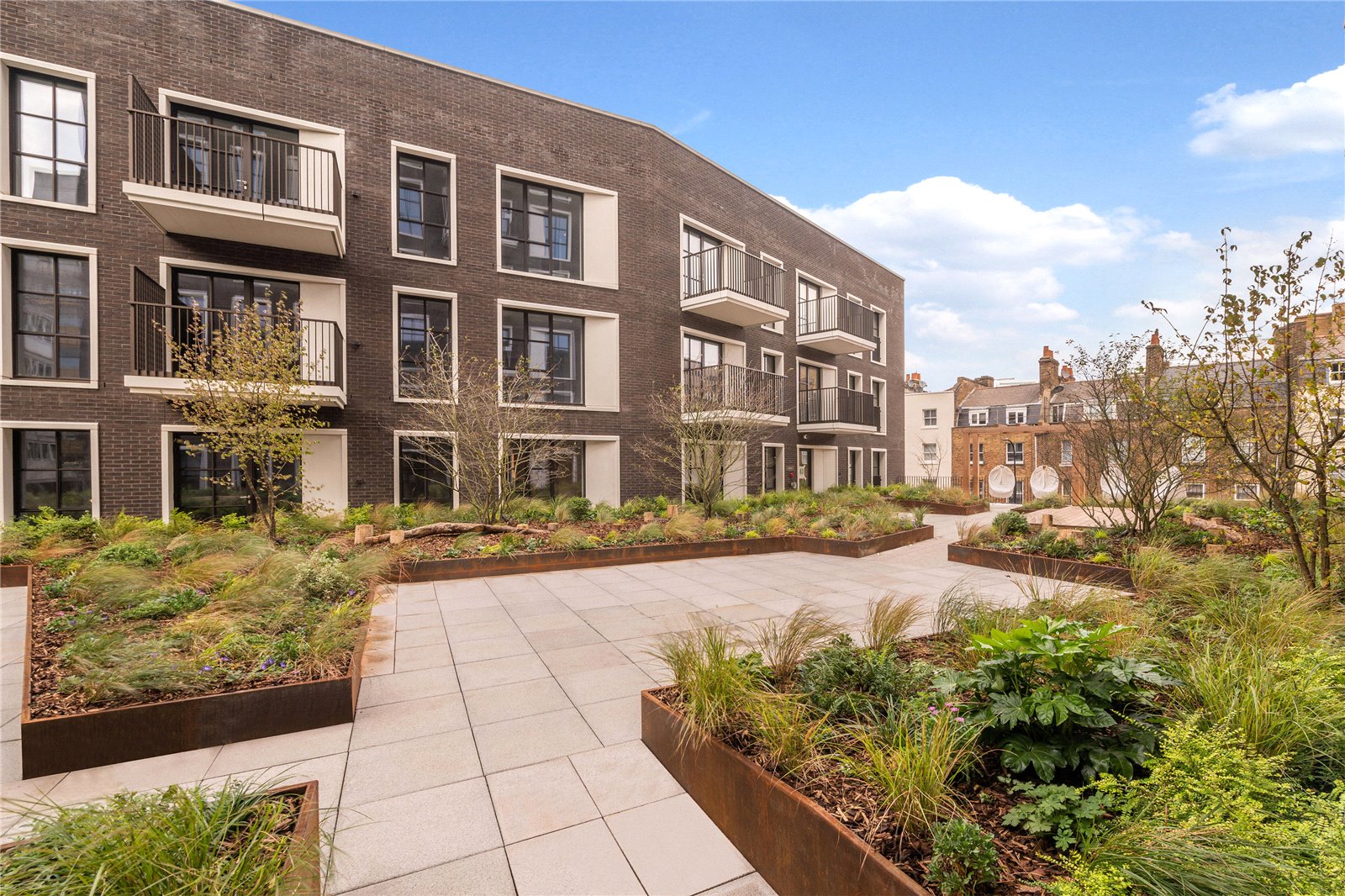 Luxury one-bedroom apartment with private balcony for sale in Cleveland Street, Fitzrovia, W1T, £1,390,000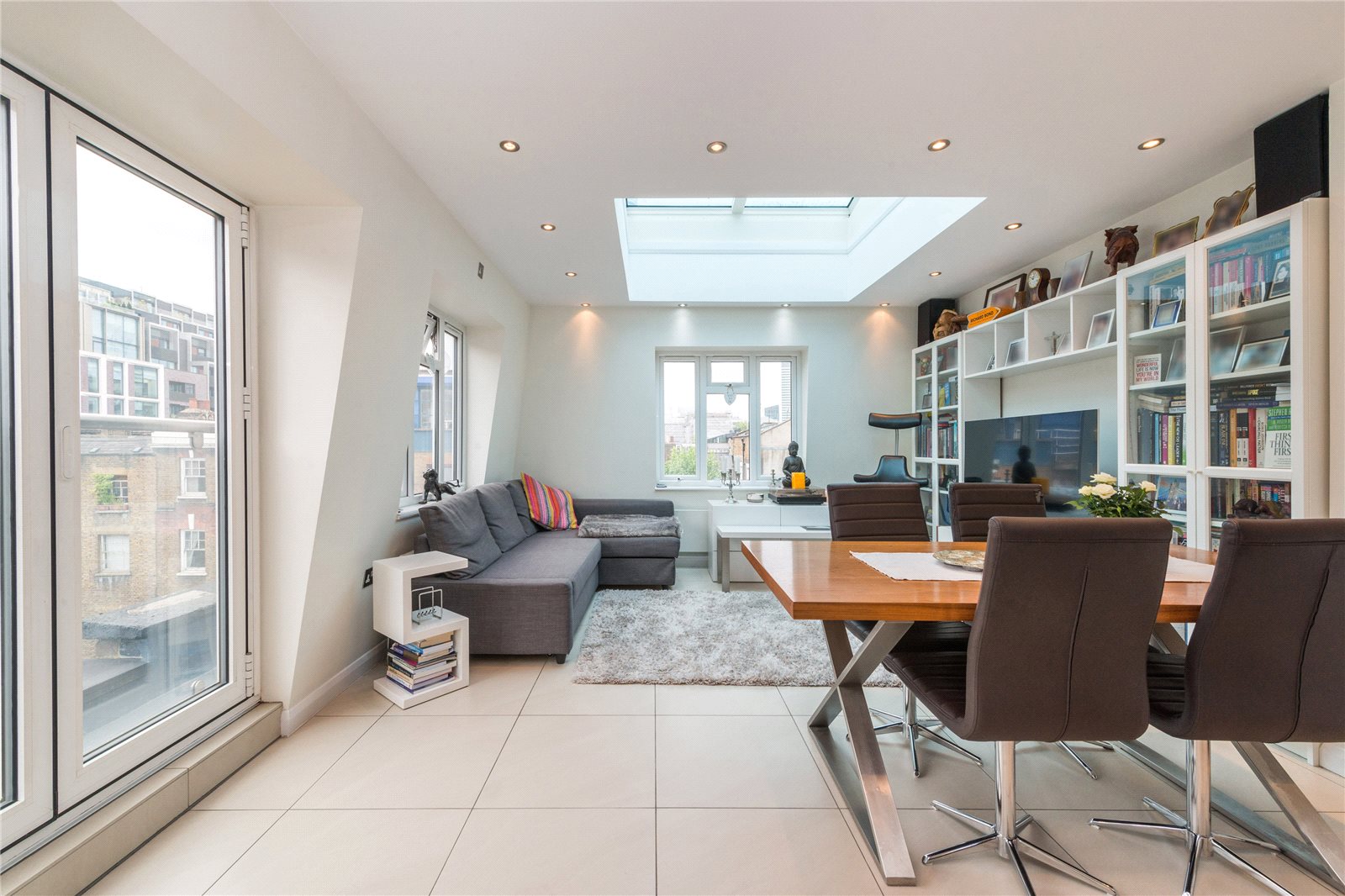 Two-bedroom penthouse apartment with roof terrace for sale in Goodge Street, Fitzrovia, W1T, £1,350,000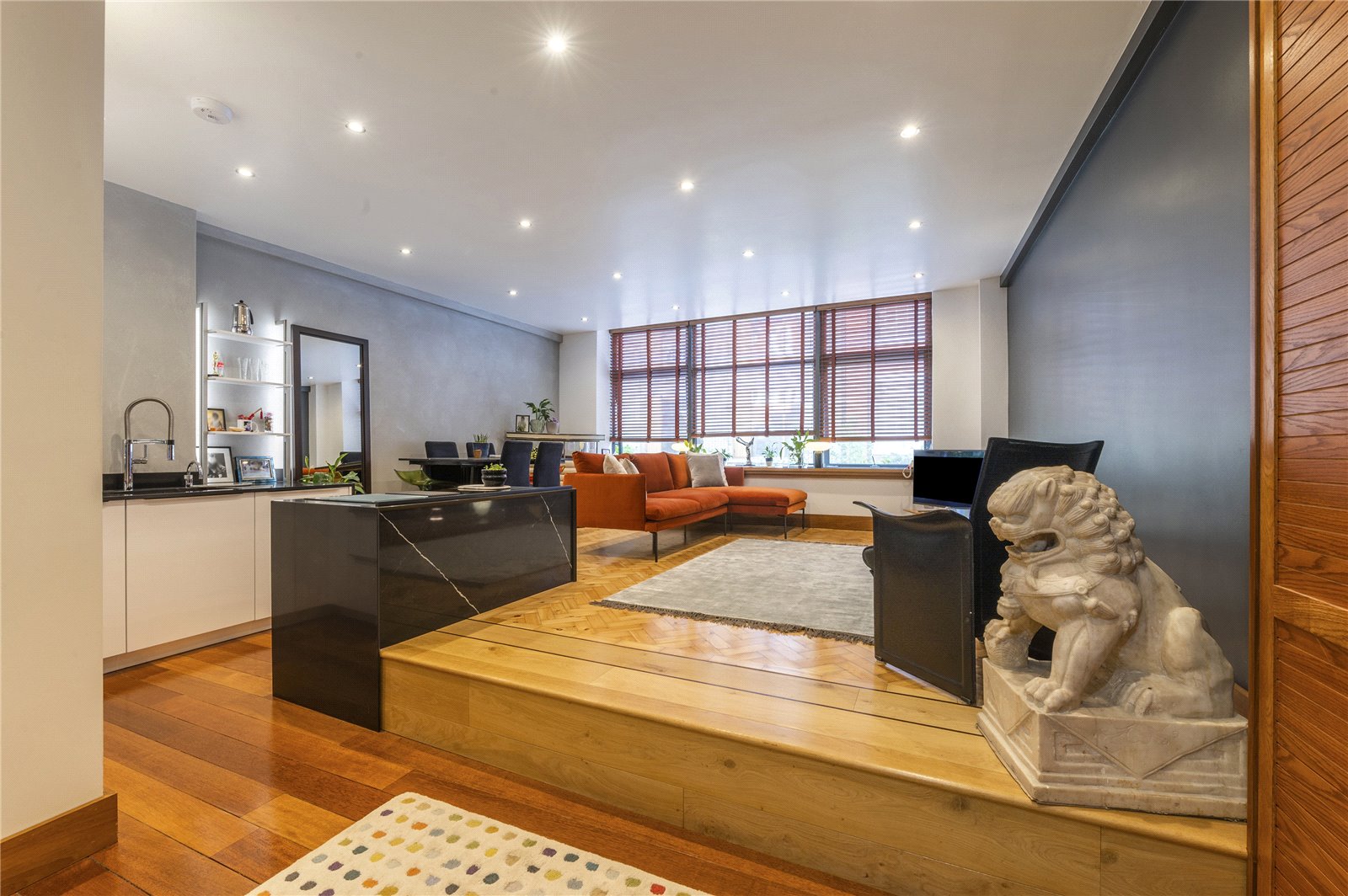 Two-bedroom loft-style apartment with Japanese-style decked garden, for sale in Britton Street, Farringdon, EC1M £1,095,000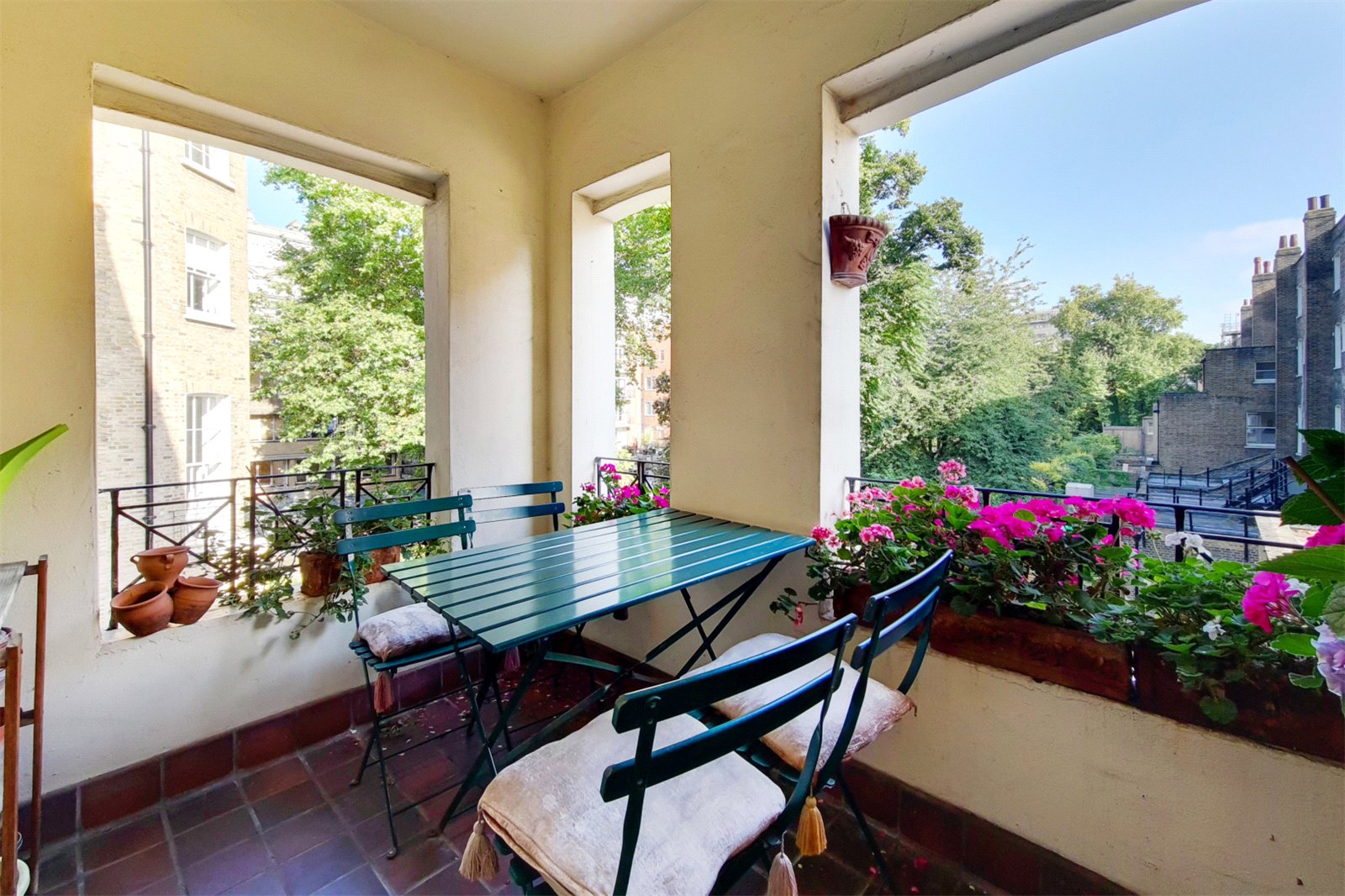 One-bedroom apartment with south facing terrace overlooking Russell Square, Bloomsbury, WC1B, £995,000