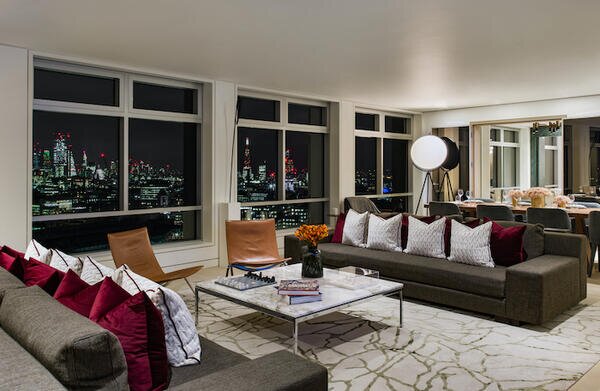 Central London developments evolve to offer a healthy urban lifestyle
Rumours of the demise of central London are greatly exaggerated, says renowned property reporter David Spittles in the first of a regular blog for Hudsons on the capital's "bullseye" neighbourhoods.
Plagues come and go – just read the diaries of Samuel Pepys, whose account of disease-ravaged London in 1665 is both chilling and uplifting. Historians remind us that the disaster of the Great Plague, followed soon after by the Great Fire, was the dawn of a centuries-long epoch when London became the greatest city in the world. As during wars and financial crashes, Covid-19 has sparked fears and predictions of a hollowed-out London – a gradual exodus from the centre as people seek green space hoping for a healthy lifestyle in the suburbs and beyond.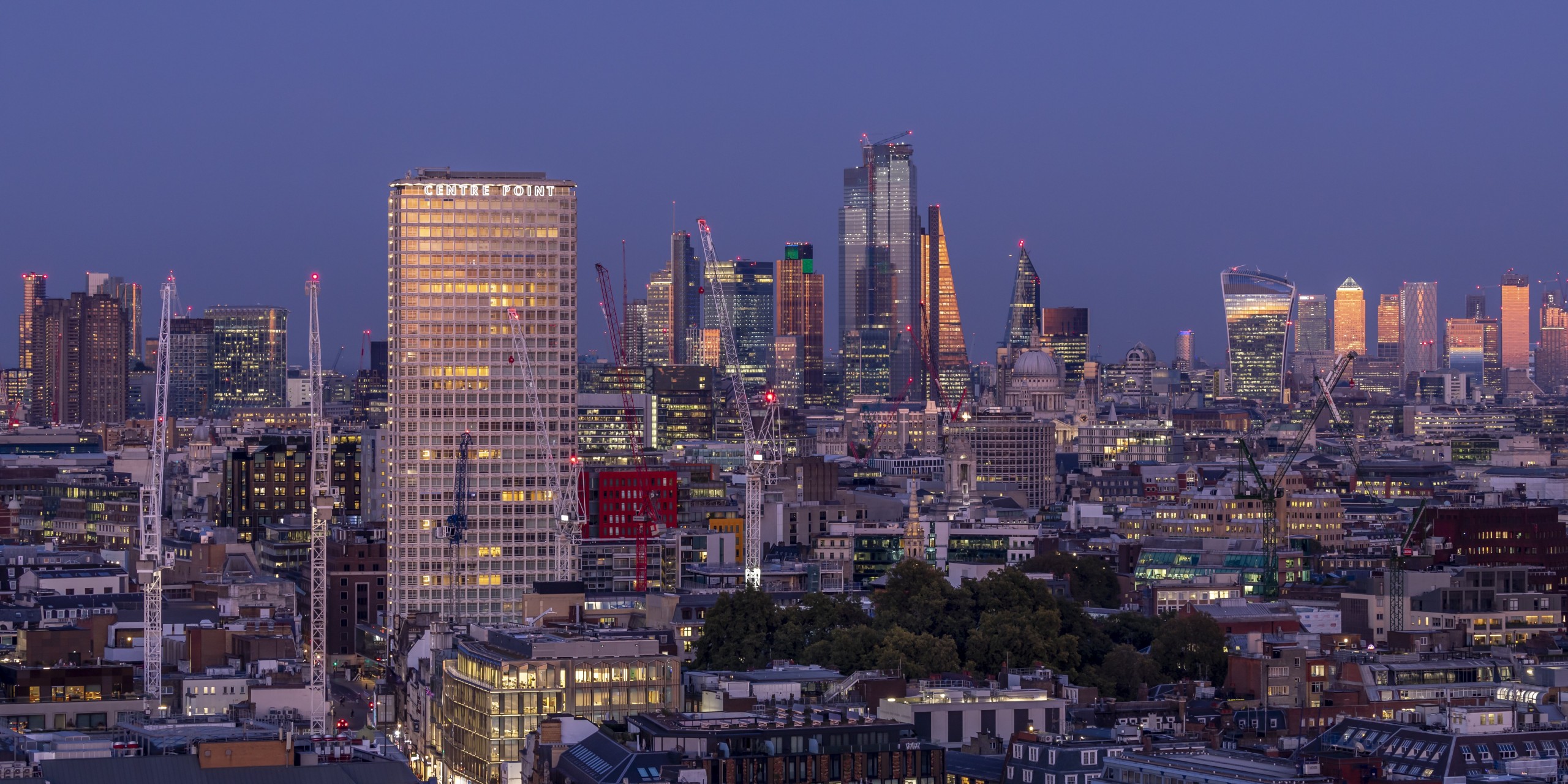 The striking façade of Centre Point, the iconic 1960s office tower converted into 82 apartments across 34 storeys by developer Almacantar, looming over the new Crossrail station at Tottenham Court Road. 
A few new homes developers are grappling with this scenario, weighing up whether they should switch their focus away from the inner city, reversing a fixation with urban regeneration that lasted more than two decades. Yet many more developers believe the city is always the future and are determined to show that through intelligent design and good town planning, health and wellbeing can flourish in urban settings.
Never under-estimate London's resilience and capacity for reinvention, particularly those "bullseye" areas and neighbourhoods that have been urban since the Middle Ages. Foremost among these are Fitzrovia, Marylebone, Bloomsbury, Soho, Covent Garden and the ancient Square Mile, stretching from Aldwych to Aldgate.
As bad as the pandemic has been, London remains the banking and tech capital of Europe and has the biggest creative sector too, with a ground-breaking arts, theatre, film, fashion and music scene. Its universities are world-renowned, its restaurants the most diverse, while Crossrail, the east-west train link, is Europe's biggest infrastructure project. As such, London will continue to cast a spell over homebuyers and renters.
London is a favourite city worldwide
In some ways, London is becoming more attractive as a place to live. It's the most "sustainable" city in the world, ranking ahead of competitors Stockholm, New York, Frankfurt, Singapore and Paris, according to consultancy Arcadis, whose global city index measures the three pillars of sustainability – social, environmental and economic.
Marylebone-based architect Sir Terry Farrell talks persuasively about weaving nature into the fabric of the city and creating vital outside "amenity" space wherever possible."The challenge is to green the external realm for residents, whether at ground level or higher up the building," he says.
It's a surprise to some that London has more green space than most world cities. As well as eight Royal Parks, there are heaths and commons, 600 traditional garden squares, numerous public parks plus nature reserves, and well-kept community spaces tucked away in unlikely pockets of the inner city.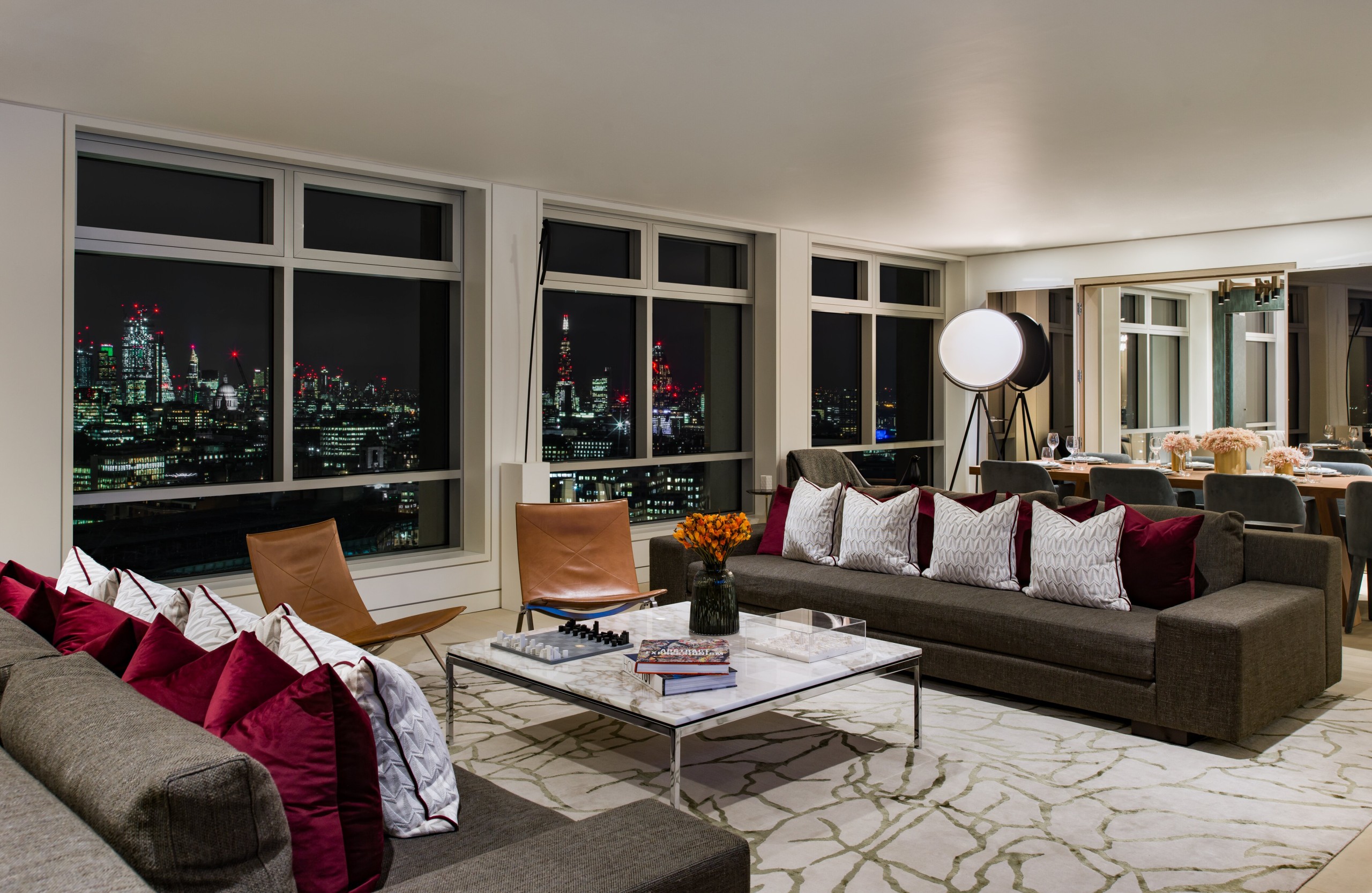 Super sleek, open-plan living area in this three-bedroom luxury apartment from the Vantage Collection at Centre Point Residences – the West End's tallest tower – giving panoramic views across London's iconic landmarks from floor-to-ceiling windows. Prices from £1,825,000,
visit www.hudsonsproperty.com o
r call 020 7323 2277 for further details
. 
Central London development offers a great quality of life
Transport for London's spruced up green agenda promoting cycling and reducing vehicle emissions is also boosting demand for homes in the centre because the quality of life is improving.
The congestion charge zone, which geographically defines the capital's beating heart, now applies seven days a week, from early morning until late in the evening. The £15 a day cost aims to deter polluting cars and improve the quality of life of those living within the zone.
In response to Covid-19, London Mayor, Sadiq Khan has introduced an £80m Streetspace programme creating better pedestrian and cycling networks and making it easier for people to maintain safe social distancing. Some central London streets and bridges are switching to walking and cycling only.
The number of Londoners cycling to work has tripled during the last decade and is expected to soar again during the next decade. TFL says cycling could increase tenfold post lockdown. Cycling can be cool and sociable as well as purposeful and good for the planet. Housing developments along the capital's dedicated cycle highways and "Quietways" are addressing the needs of peddle-pushers' by providing secure bike storage, cycle cafes, and repair clinics.
Even rental hotspots are forming around "Boris Bike" docking stations on the edge of travel zone one. Increasingly, it's a factor influencing where landlords buy property because they can achieve higher rents and fewer voids.
All this feeds into another phenomenon – an ongoing renaissance of London's "lost" villages and the emergence of new low-traffic neighbourhoods. Covid-19 is likely to accelerate the march of "localism" by encouraging small shops and business, better amenities and bringing community dividends such as primary schools and upgraded open space.
So don't write off central London development… it's been here a long time and is not going away.
Centre Point: what's in a name?
Centre Point, the iconic 1960s office tower, converted into 82 apartments by developer Almacantar, looms over the new Crossrail station at Tottenham Court Road and if boss Michael Hussey had his way, the new transport hub would also be called Centre Point to celebrate its location as the geographic epicentre of London.
Alas, Transport for London ruled out a name change because of "logistical challenges", but sensitive redevelopment of the tower and the sweeping away of the pedestrian-unfriendly zone around is a historic moment for central London.
Though a fine piece of architecture, it was never a good office building and was unloved by many Londoners. Conceived by car-obsessed planners, the tower was an ostracised island in the middle of a gyratory system and had a massive car ramp at the base of the building, a space soon to become a new piazza integrated with the Crossrail station, shops, cafes and restaurants.
Repurposing the tower as residential will help reconnect it with the rest of the West End. Indeed, more office-to-residential projects are likely to follow in the wake of the pandemic as employers reappraise their space needs. Be prepared for a repeat of the 1990s trend that transformed Clerkenwell and Shoreditch workspaces into loft-dwelling hotspots.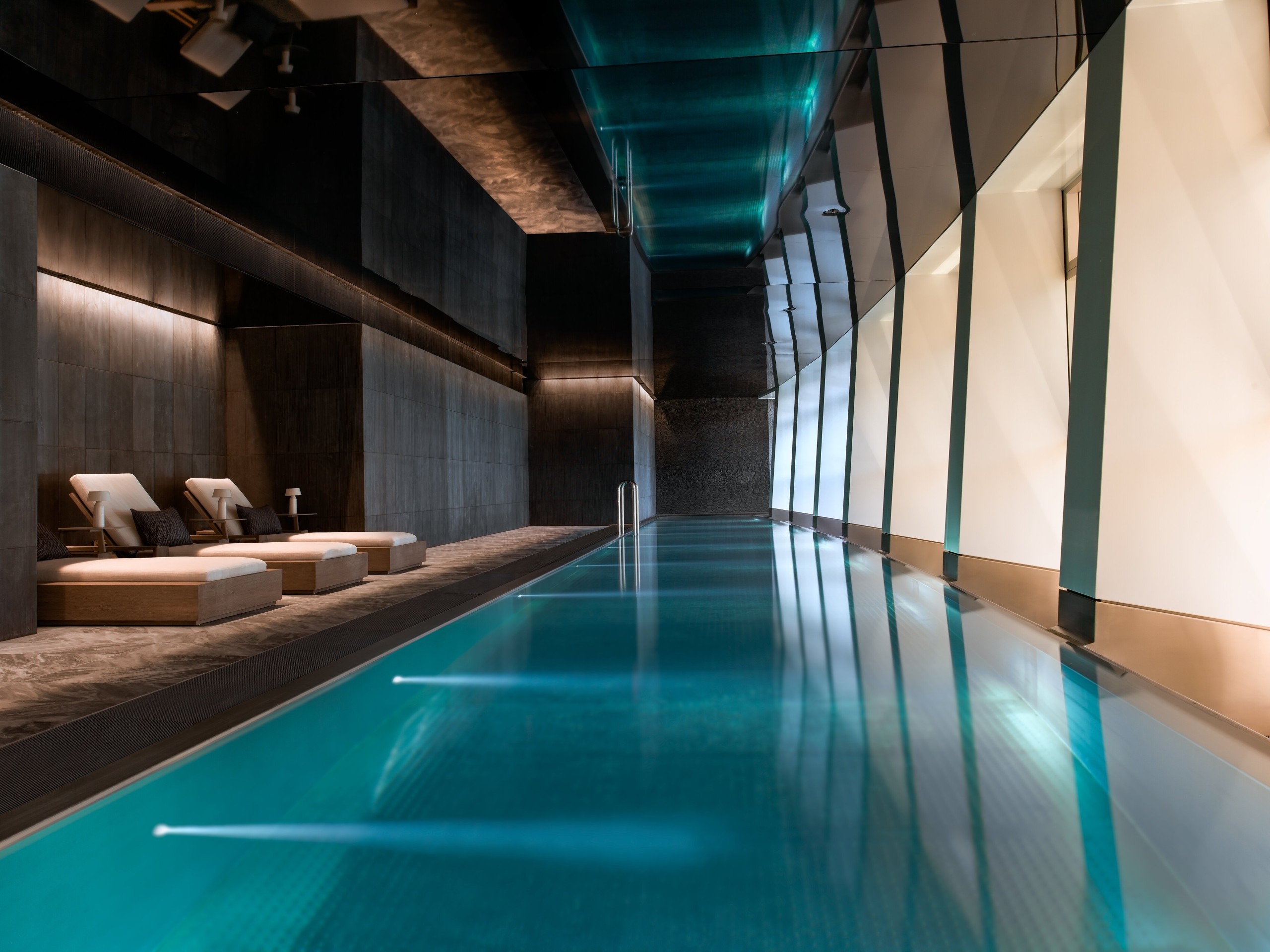 The invitingly azure 30-metre pool, alongside treatment rooms, a steam room, sauna, gym and fitness studio, are among perks that also include 24-hour concierge, a private cinema, residents' club lounge and private dining, if you buy a home at Centre Point Residences. Visit www.hudsonsproperty.com or call 020 7323 2277 for further details.
If you're interested in central London property, why not contact the experienced Hudsons property team for their insight, knowledge and trusted advice.