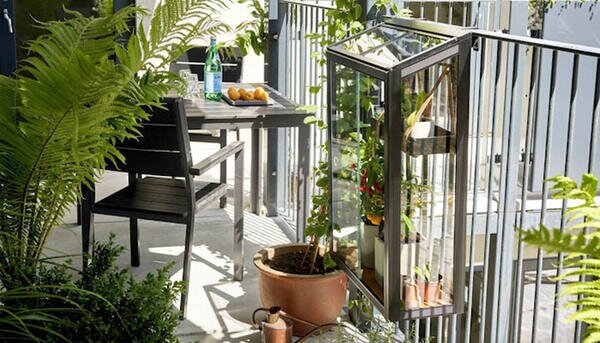 Outdoor living space ideas – how to transform a small terrace or balcony
Now the sun is shining we all want to be outside. Apartment living is a part of city life, meaning smaller outdoor spaces which may require a little more thought than larger ones, but you can still transform your balcony or terrace into a unique private escape. Create inviting outdoor living spaces for after-work drinks or weekend brunches, with clever furniture, well-placed greenery and stylish accessories. Here are five ideas to get your outdoor living space ready for summer.
Even if your only outdoor space is a bijou balcony, clever planning and planting can create dramatic results and turn your balcony into a greenhouse. The Juliana Balcony Greenhouse, £399, securely attaches to your balcony, creating a focal point that's also perfect for growing herbs, citrus fruits or giving your plants a head start in cooler weather. Made from toughened glass (British Standard BS6206A safety glass) and black alloy, there's an attractive cedar shelf inside for larger pots and a removable hanging shelf for smaller items.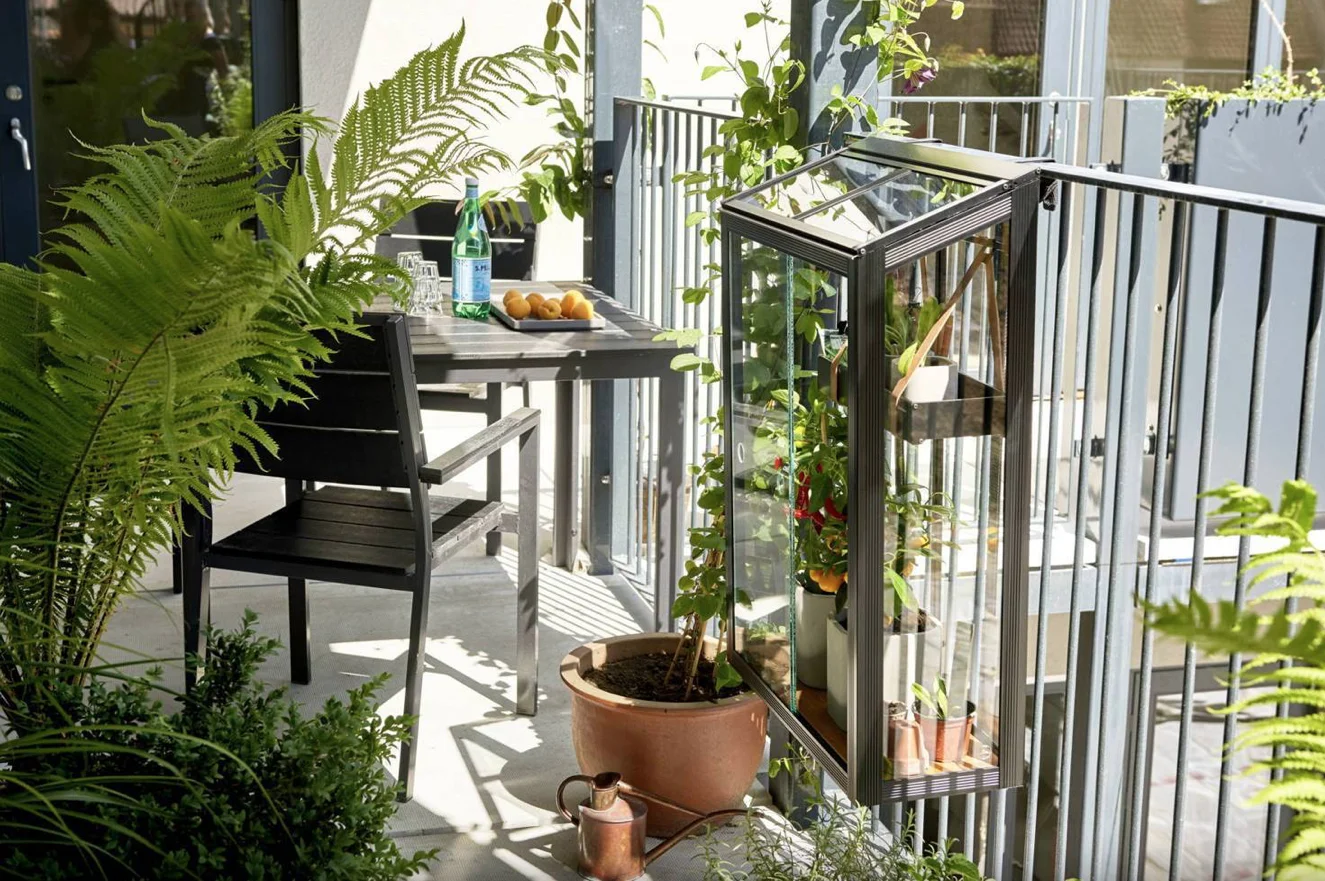 Make an urban statement for al fresco dining with this industrial-style Ekete Iron Bistro Table, £395, made from iron with a distressed tabletop. Designed to seat four, it's not only stylish but practical as the table folds neatly away for easy storage.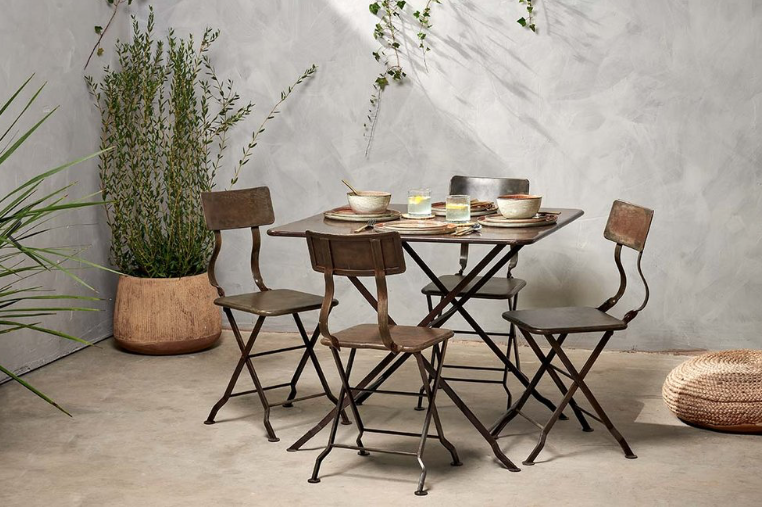 You know we love a dog here at Hudsons, so not forgetting our four-legged friends, this Palermo Outdoor Dog Bed, £250, provides both shade and an attractive addition to your outside space in the form of a house-shaped dog bed. Made from weatherproof soft-grey, faux wicker, it's lined with a dark grey cushion to create a space so inviting you may find yourself trying to squeeze in too.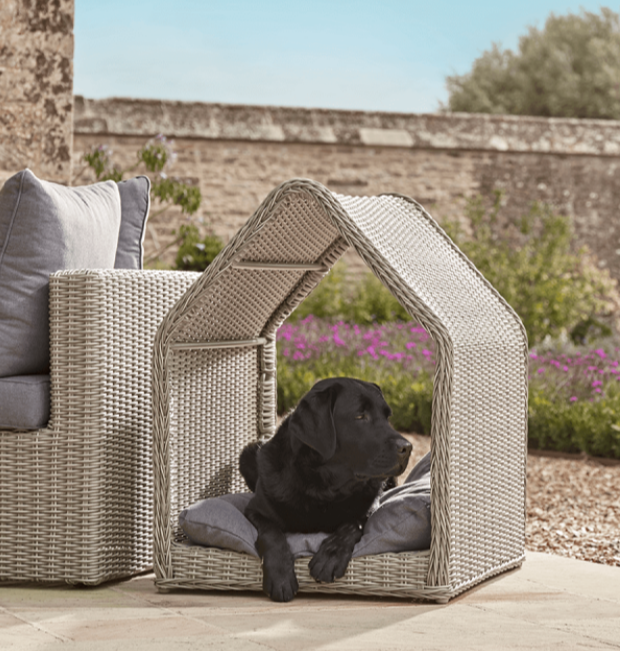 There's something for even the smallest of balcony spaces. This cute three-piece Aosom mosaic tile bistro set, £214.99, includes a tiny round table and pair of folding chairs for a sweet and romantic option for two for smaller balconies and patio areas where space is scarce. Dress it with pink roses and a bottle of chilled rosé. What else do you need?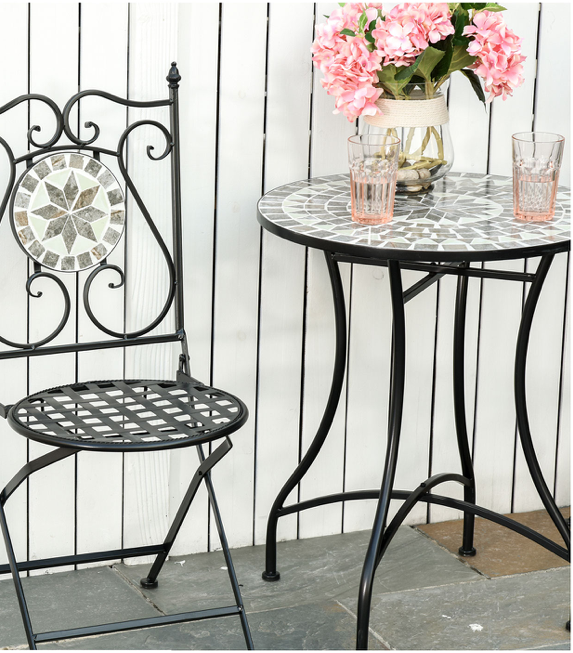 Increasingly popular, garden mirrors can be a great addition to your outdoor space as they help reflect light, create the illusion of space as well as an outdoor living room. This white arch outdoor mirror, £295, from Cox & Cox, is made from steel and can be artfully propped against a wall – or hung higher up – to create a charming and design-savvy focal point. We don't think the dog's included …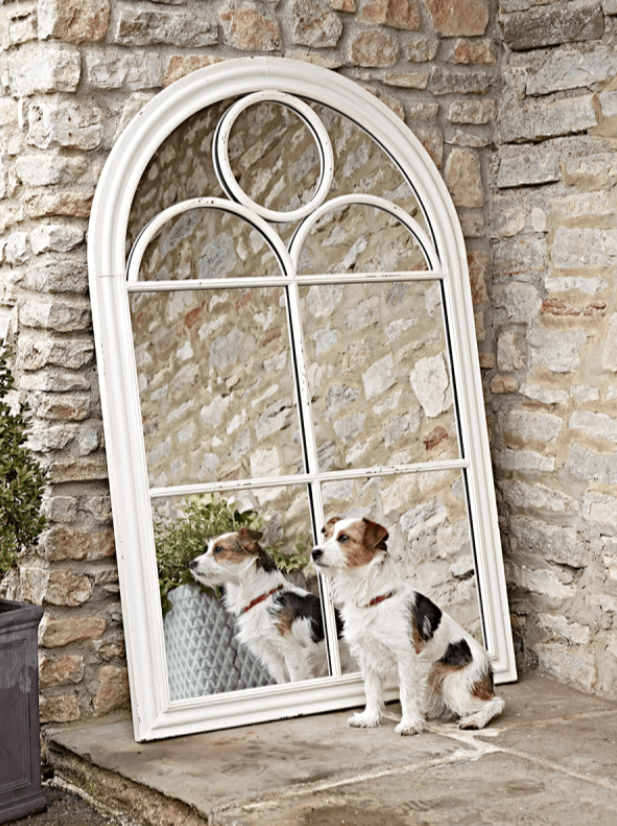 For properties in central London, expert advice and more useful blogs see Hudsons Property